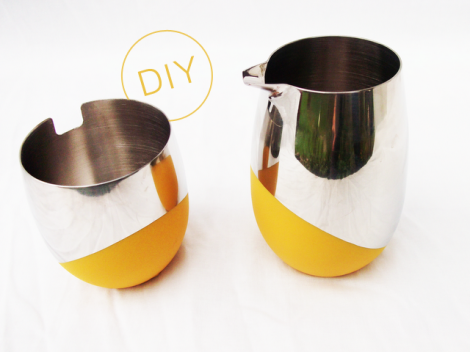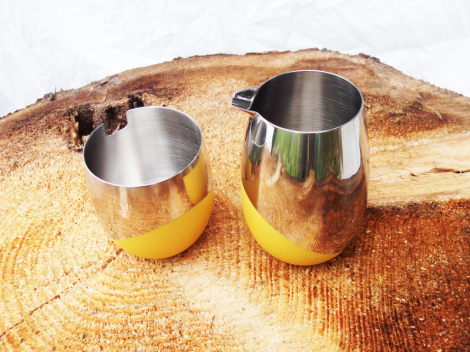 If this color dipped coffee set DIY from Rebecca at A Daily Something hasn't knocked your socks off yet, then just check out some of her other projects here. Crazy amounts of talent over there! I found out about her blog through Twitter (which, admittedly, I don't use very often), nonetheless I'm glad I did! I have to say, I'm always excited to come across people who aren't afraid to express their love of God, and  honor Him with what they do.
For instructions to make your own, read more!
photos & project via A Daily Something
§ 3 Responses to DIY // Color Dipped Coffee Set"