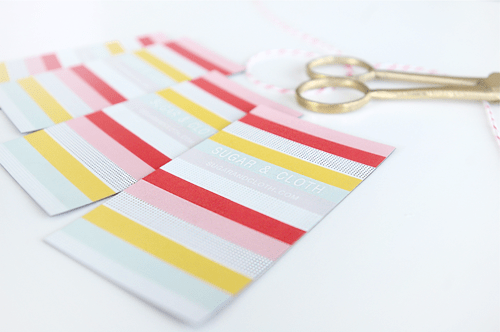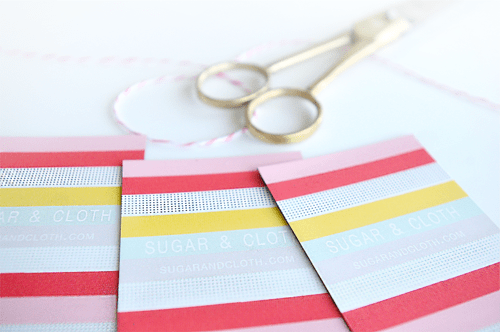 I'm a total sucker for cute packaging. In fact, just last week I bought 4 more macaroons than I really needed just because the mint green box was too cute to pass up (don't judge me). I want people to have the same experience and excitement when it comes to the S+C shop items, so I've been working on designing some materials for the launch at the end of this month.
I decided on magnetic business cards to ship with items as a goodie of sorts instead of traditional cards that tend to get tossed. I combined bold stripes & colors with an understated logo so that it's cute enough to use, but doesn't scream sales pitch (I hate sales pitches). I designed these myself but had them printed courtesy of BuildASign.com, and they turned out great! What do you think? Is this something you would keep?
§ 13 Responses to Shop // Magnetic Business Cards"