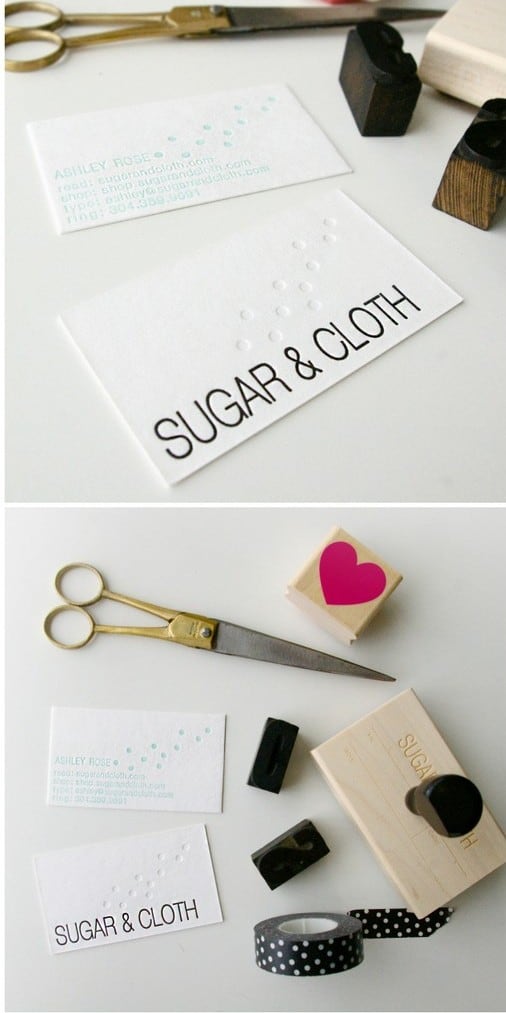 I'm almost too embarrassed to say that I got new business cards, again. I feel like I've shown you a lot of new promo material lately, but I really needed personal business cards. You know, the kind that people read and then actually know what name to call you besides just "Sugar & Cloth". Let's be honest, being called Sugar & Cloth randomly out of context kind of sounds like it could be a stripper name.
This time around I asked Mike from Eat Sleep Ride Print to help me bust out some last minute cards, and I'm totally in love with them! They are letterpressed on both sides and are much more gender neutral than my previous design, not to mention they were a total hit at the blog conference this past weekend!
§ 8 Responses to New…"