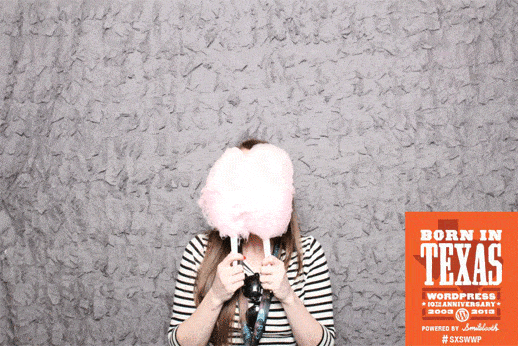 I'm currently in Austin, TX dodging crowds and taking cotton candy breaks in the afternoon at SXSW with Smilebooth. It all sounds really cool, but don't be too fooled, it's been seriously chaotic work (although I think most of the chaos is just SXSW itself). All this to say please disregard my absence and grizzly-bear cotton candy eating. There's been a lot going on, and a girl just needs some cotton candy for the soul every now and then, can I get an amen?
On a more relevant note, the DIY event at Ikea Houston this past weekend was fantastic! It was a completely full house, and I really can't tell you how excited I am to be teaching DIY's to more than just my brother and husband. Dream. Come. True. Also, Cut Out + Keep named me as crafter of the week where you can see some of my favorite posts each day this week, which is sort of interesting news to leave you with until my next food scarfing animation.
§ 6 Responses to A cotton candy spirit…"