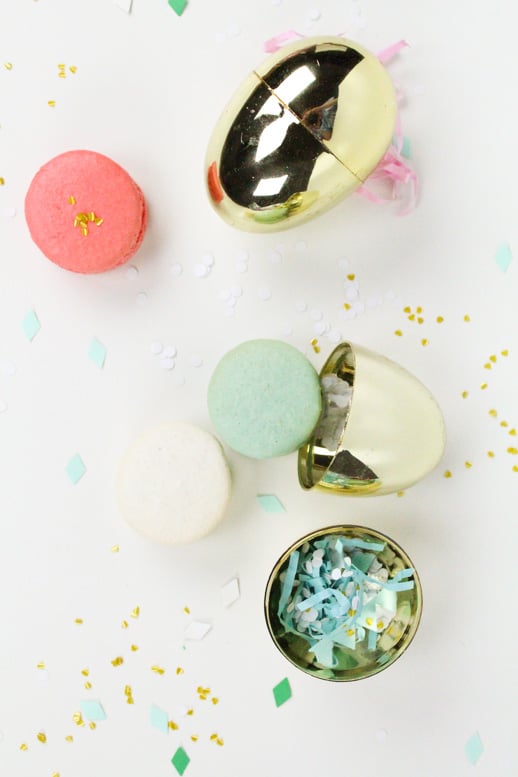 It goes without saying that I'm down for pretty much anything that includes confetti and some sort of sugar, and after yesterday's rant, I could use a little sparkle in just about any form. Today that form happens to be Easter eggs.
I don't have a whole, whole lot of patience for tedious egg designs (although I totally admire it from others), so I'm more of the "throw it all together and call it a party" type of Easter egg goer. All of that being said, I created these sweet nothing Easter eggs that take all of 5 seconds to make and they're full of about as much cuteness as you can take. Edible glitter, confetti, macarons… if you can dream it up (and it fits in an egg), then you can put it in your sweet nothing eggs.
To make these, I filled each egg with colored crinkle paper, confetti, edible glitter, and a macaron! Let me just tell you, I would squeal with excitement to receive one of these babies. In fact, I did squeal and I even made them… mostly it was the macarons, but still.