I totally wasn't joking when I mentioned needing a manual for this new pregnancy life change. I knew all of the staple/stereotypical rules when it came to expecting, but the list can be never ending! Since so many of you are professional mommas, I thought it would be fun to share 10 things I didn't know to think twice about while pregnant that are the weirdest for me being in my second trimester so far.
For this installment of "Name That Weird Symptom", I teamed up with Crest and Oral-B, which have partnered with the March of Dimes to promote Healthier Moms and Stronger Babies to create an intentional, positive focus on oral health with their Brushing for Two campaign. In case you're as new to this as I am, up to 70% of women experience gum disease and gingivitis as a few not-so-fun symptoms associated with pregnancy, but we'll get to more of that with #3!…

MY LATEST VIDEOS
1- Thinking twice before I search the internet: Usually I'm a big fan of the phrase "google it", but when it comes to pregnancy, I've decided that ignorance is bliss in a lot of ways. If it's something vital to mine or baby's health, then sure, hit me with it! Otherwise, I don't want to know any traumatizing stories or self-prescribed scaries.
2- Avoiding some DIY supplies: On account of the fact that we're tried and true DIY'ers here at Sugar & Cloth, it's not uncommon for me to go from staining wood, to drilling holes, to painting memo boards all in a day's work. Of course, we also make sure things are well ventilated and we're using gloves when working with chemical based supplies, but now I think twice about what's going on in the studio that I might be exposed to. The extra fancy ventilation mask has become my new best friend, especially now that we're redoing our house too (more on that to come!).
3- Needing to brush more thoroughly: Literally had NO idea that such a high percentage of women experience gum disease, swollen gums, and/or gingivitis during pregnancy. I can't remember the last time I used a toothpaste that wasn't Crest, but now I'm making sure to have a daily oral health routine that includes Crest Pro-Health toothpaste with stannous fluoride and Crest Pro-Health mouthwash (just make sure it's alcohol free!).
4- Compression EVERYTHING: One of the not-so-lovely things I inherited genetically is my being prone to spider/varicose veins, and it's like they're all of the sudden having one big party on my legs now. For real, the struggle is depressing. After talking with my OB, I'm now wearing compression capris/leggings instead of my usual around the house clothes or whenever I possibly can.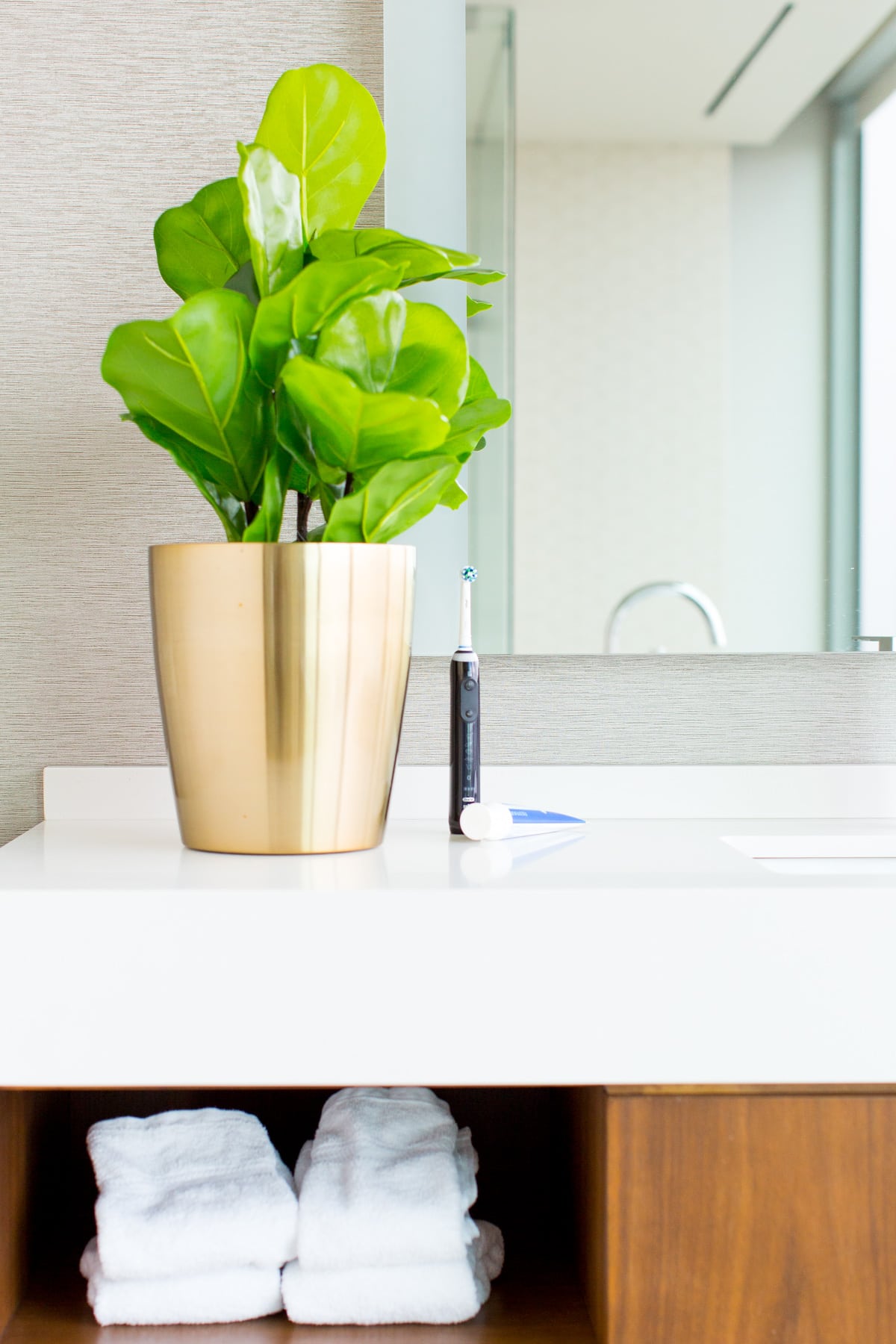 5- Heartburn: Luckily I've never been one to experience heartburn…until being pregnant. I was actually in the studio when I started feeling heat and pressure in my chest, and I asked Jared if I was having a panic attack, haha! Clearly oblivious to the woes of heartburn until now. Still haven't quite figured out how to avoid major symptoms.
6- Gimme all of the fiber chews: Sorry in advance for this TMI, but holy smokes I swear nothing is moving down there! I mean, I get why no one is walking around in a maternity shirt that says "perpetually constipated" on it, but I had no idea to expect that. I've been taking natural fiber supplements, but it's still not quite the same.
7- How often I'm NOT eating: During my first trimester, I would experience actual hunger PAIN, I swear. If I had a semi-empty stomach, it made me feel sick immediately, especially waking up in the morning (hence the 10lbs I've already gained!). Now that I'm feeling better and in my second trimester, I'm finding myself not quite as hungry and/or getting full a lot quicker. This means snacking as a meal has been made a lot easier, but now I'm trying to remind myself that baby needs actual nutrients, not 100 calorie bag snacks just because I'm busy. So bad, I know!
8- Not eating froyo or soft serve: I am QUITE the frozen yogurt fan in case you didn't know, and finding out that it's technically a no-no because of listeria risks means a truly broken heart for the pregnant woman with cravings. That said, I take it with a grain of salt and have still had some froyo from tried and true clean places here and there.
9 – Drinking double the water: For some reason I've basically become perpetually thirsty. I didn't really drink anything besides coffee, tea, or water pre-pregnancy anyways, but now I power through water like we're expecting a drought around here. The downside is constant trips to the bathroom, but at least I'm getting some steps in! I'm also hoping this keeps my now-frequent breakouts at bay…
10- Rethinking what I'm doing for fun: Obviously cocktails are a no-no, but generally speaking, Jared and I are pretty active/adventurous people. When we go to the beach, our favorite thing to do is jet-ski, but that's an automatic no now. Half of your typical adventure oriented excursions are out for me now, which is something I'm very much not used to. Clearly my stubborn side that doesn't like to be treated "like a girl" is coming into play here, haha.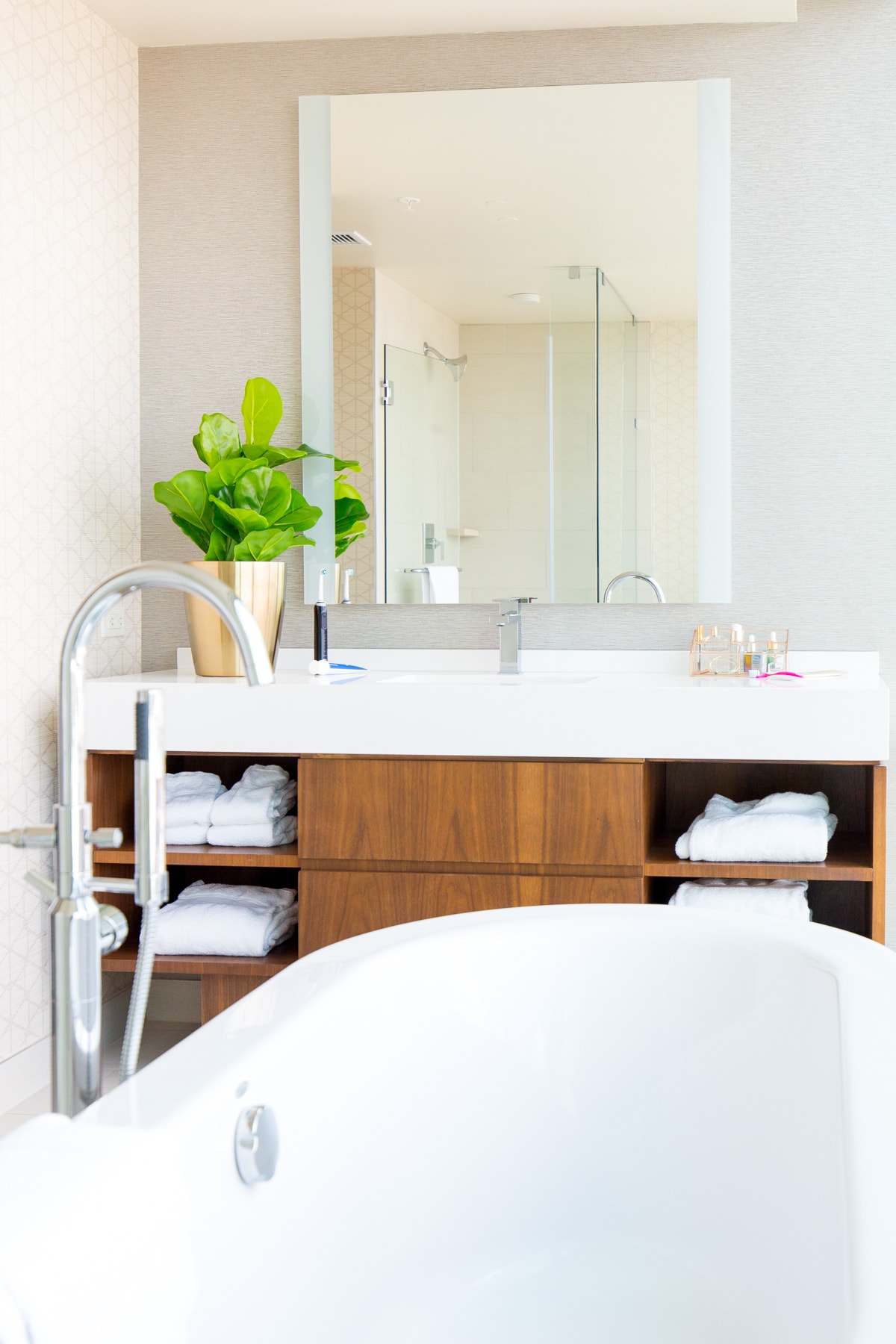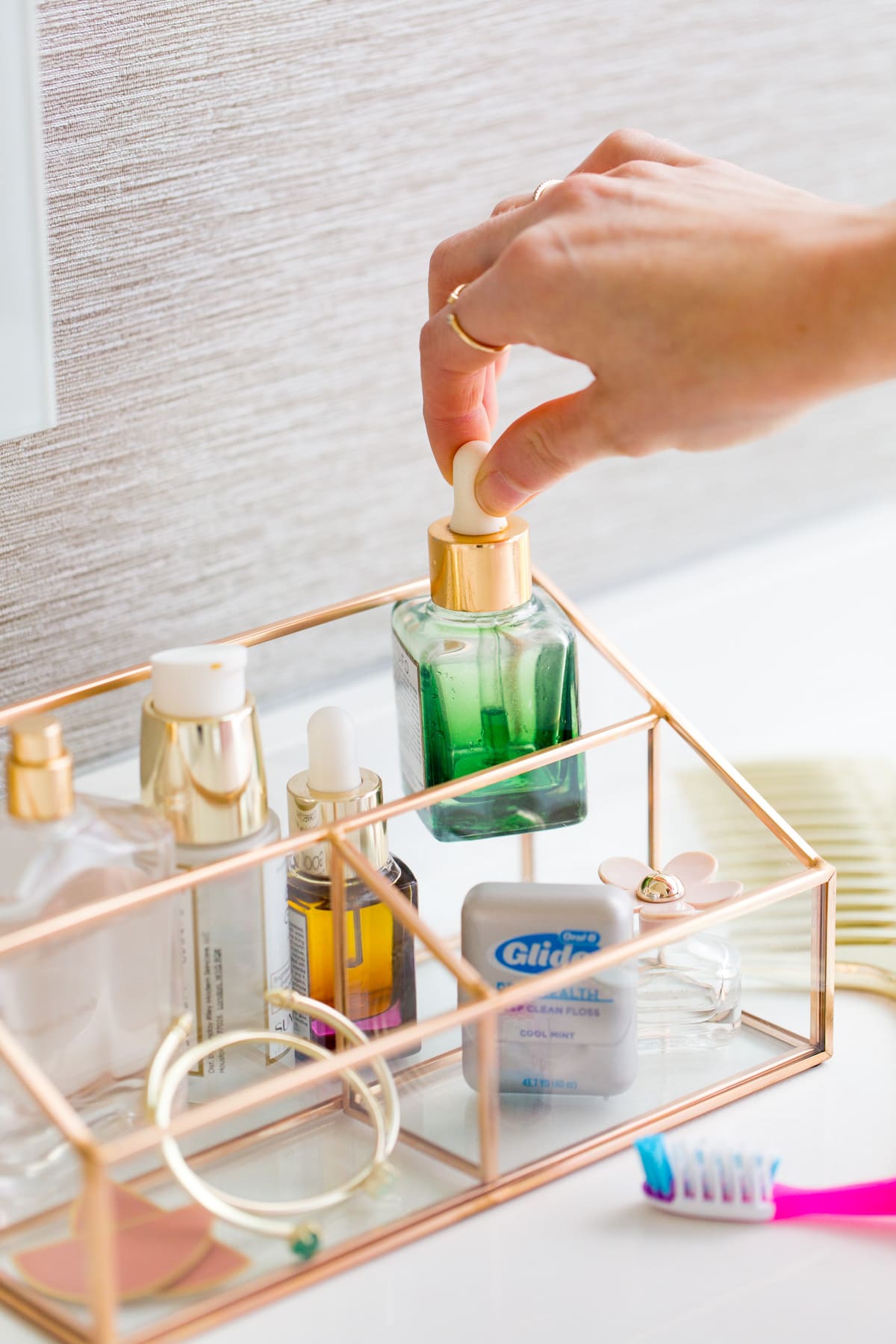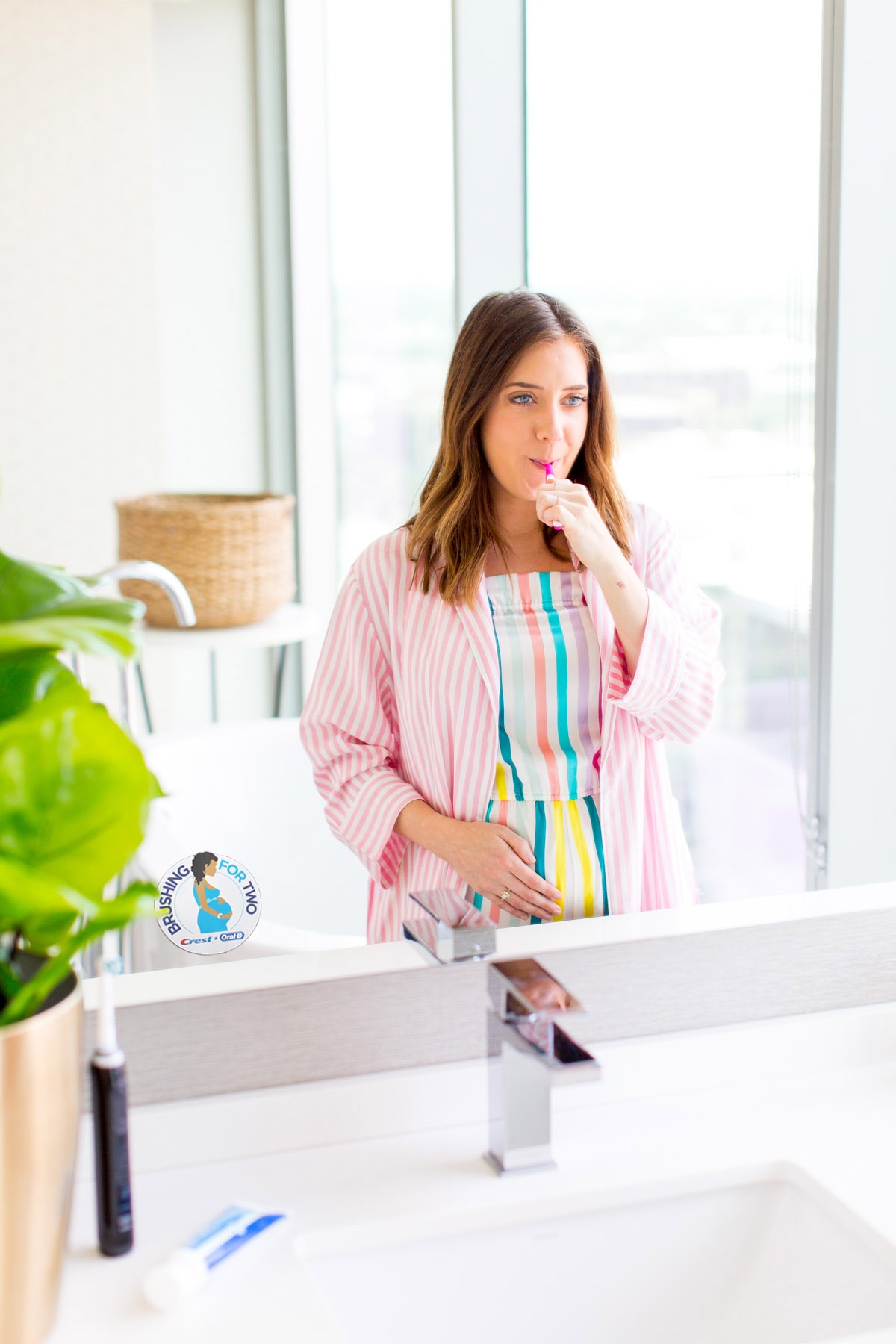 What were some of the weird symptoms you experienced, but didn't expect to? Anything else coming up that I should know about?! Ha!
A big thanks to our friends at Crest and Oral-B for partnering with us on this post! Sugar & Cloth is donating 5% of all sponsored campaigns to charity, which you can read about right here!
To learn more, visit the Crest boards on Pinterest and #BrushingForTwo on Instagram to share your story, or for more details and products visit Crest.com and Oral-B.com products.
This post may contain affiliate links which won't change your price but will share some commission using Shopstyle, Reward Style, and/or Amazon Associates.