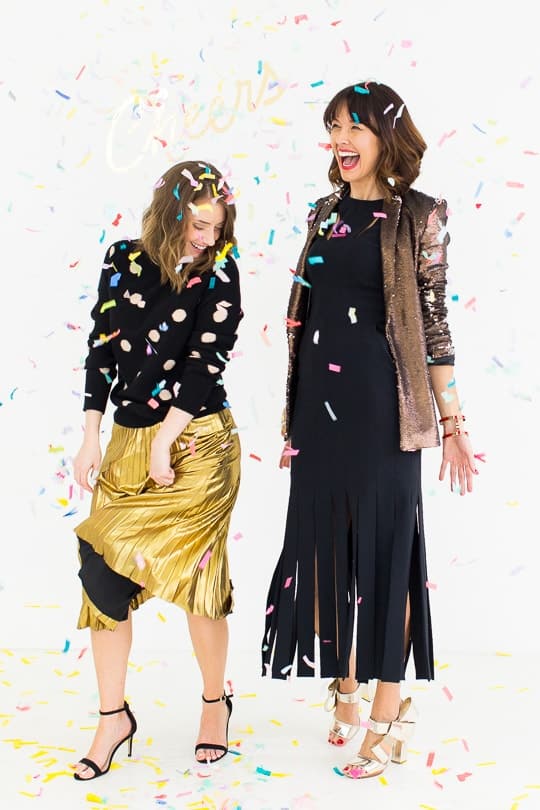 In case you haven't quite planned out what you're wearing for what's left of the holidays, Carrie and I teamed up to bring you 6 New Years Eve sips and styles to take one less thing off your to-do list!
We love Carrie for lots of reasons, but particularly because she's not afraid of color or patterns either (case in point, here). While she share's all about the style side of things right here, I'm going to show you 6 quick and easy garnishes and cocktails glasses that you can pair with your hostess attire to really stand out in the crowd. Sounds fun, right?!..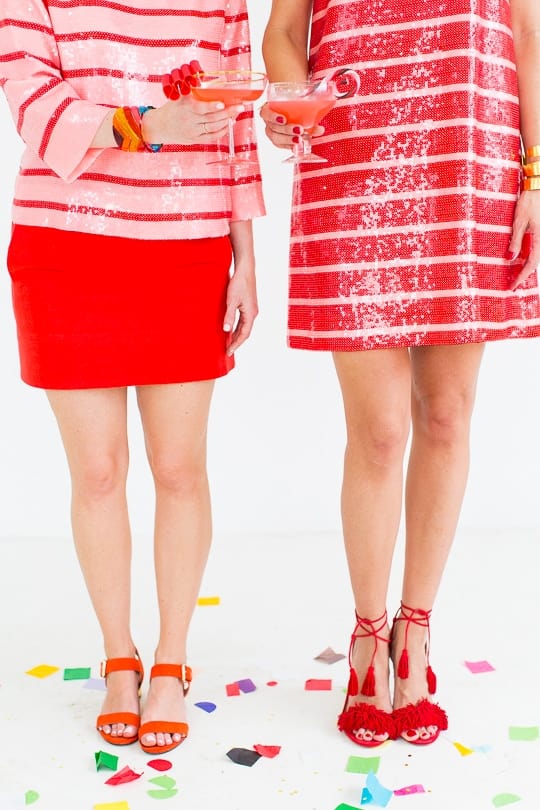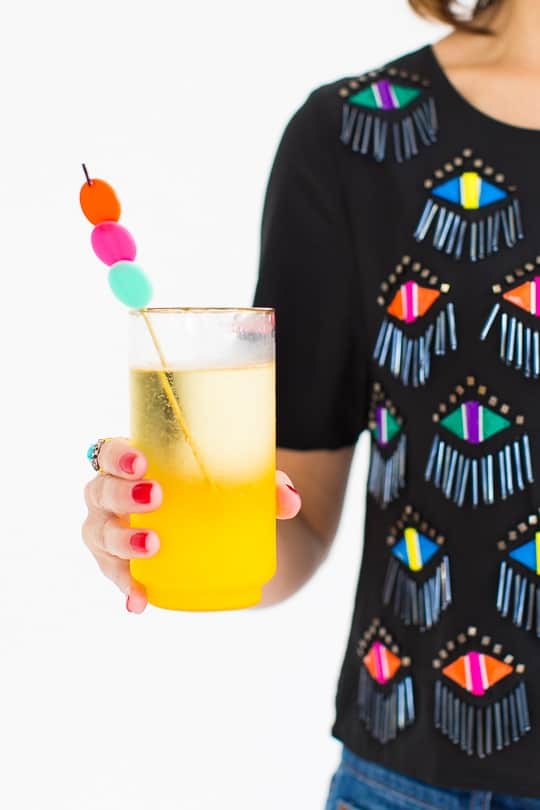 For the first look, we went casual with a subtle hint of color and pattern: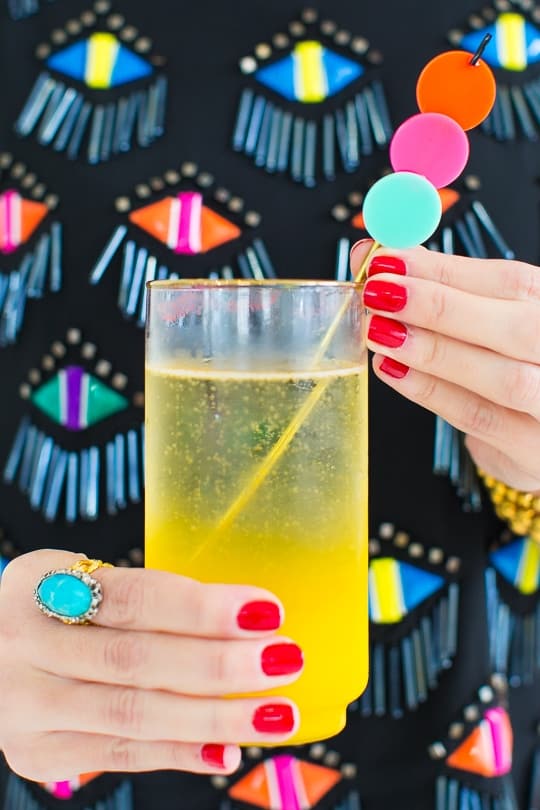 For Carrie's cocktail I made a cute stirrer that played off of her beaded shirt, with plastic disc beads in matching colors, hot glued onto a brass stirrer, and topped with a black bead!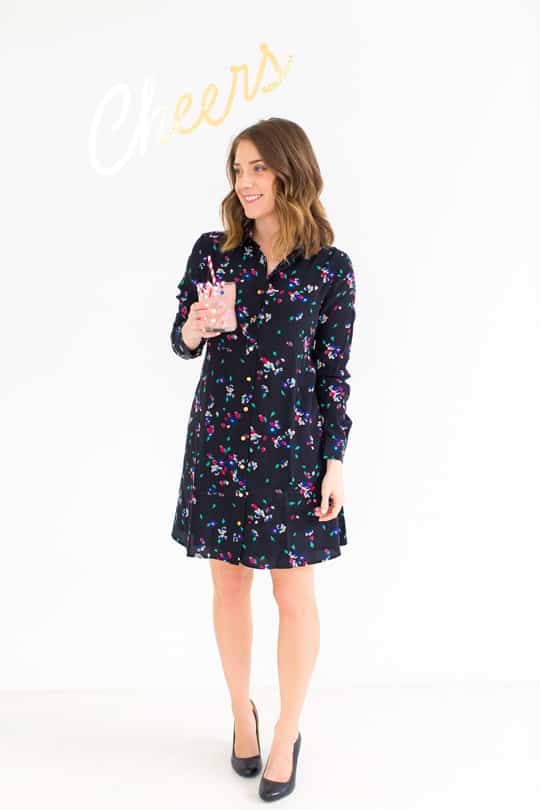 For my cocktail, I mimicked the almost confetti look of this dress by cutting up sugar sheets in similar colors to rim the glass with. And of course.. my token striped straw. ;)
You can follow my confetti cake tutorial to learn how to make your own!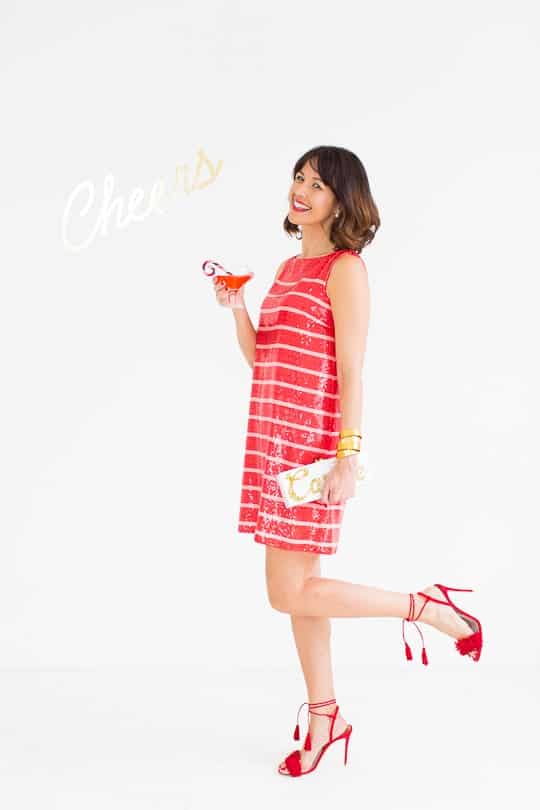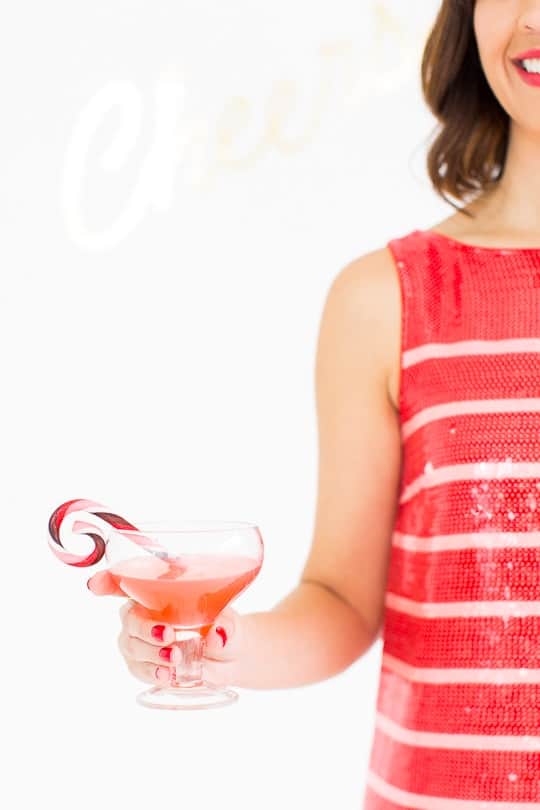 Now this look might be favorite! You can't really go wrong with pink and red stripes, am I right?! The curly striped candy cane was the perfect simple and quick garnish for a champagne coupe with a splash of raspberry pucker.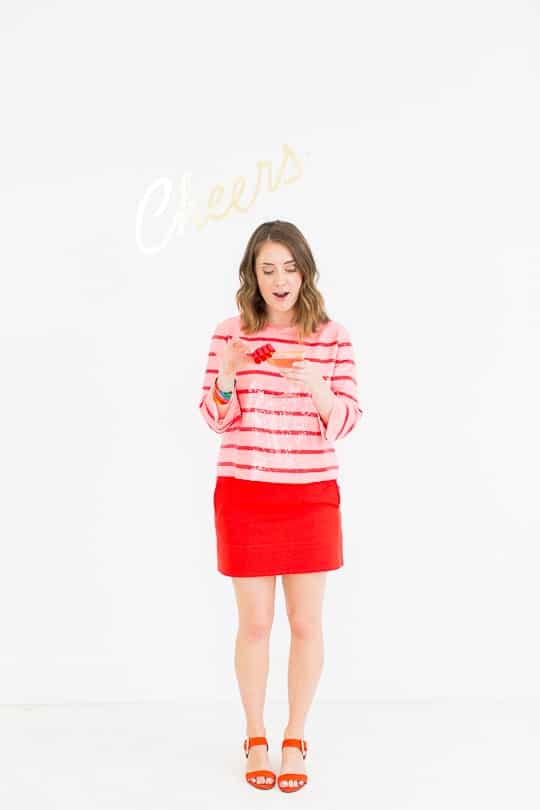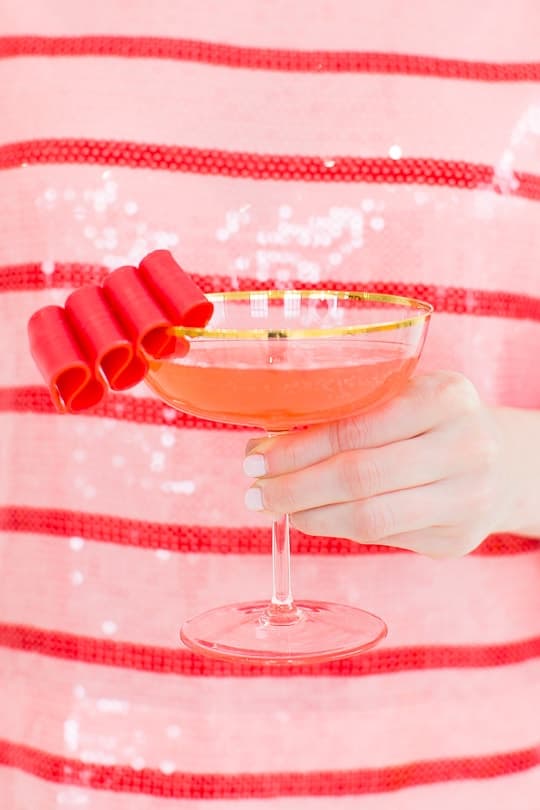 Since our outfits were similar, I stuck with the same cocktail, but garnished it with half of a ribbon candy to play on the stripes.
For our last ensembles, I stuck with all gold everything (basically the quote of my life, as you know!). I used the DIY glassware from this post, and added a glitter starburst stirrer and metallic gold straw for mine.
For Carrie's, I used the same gold starburst shape but in a bronze to match her sequined blazer, and punched it up with a black and white striped straw and vintage glassware to tie in her dress.
Naturally there had to be confetti, or it didn't happen. That should be a rule for your NYE party, so be sure to right that down too, okay?!
I hope you all got some good ideas! Be sure to click-through to see outfit links and details on Wear Where Well, and follow along and share your own ideas on #nyesipsandstyles!
photos by Jared Smith