As soon as the Houston whether drops below 70 degrees, you can count on us whipping out the pumpkin spice, chunky scarves, and pretty much anything else you might find when you search, 'fall' on pinterest. We're embarrassingly basic sometimes, and we'll admit it — but you'd understand if had you've experienced a Texas summer!
So, when we walked outside this week and felt the slightest breeze, we immediately ran inside and started searching for the perfect fall staples. And, since everyone and their mom needs a solid pair of boots, we knew exactly where to begin..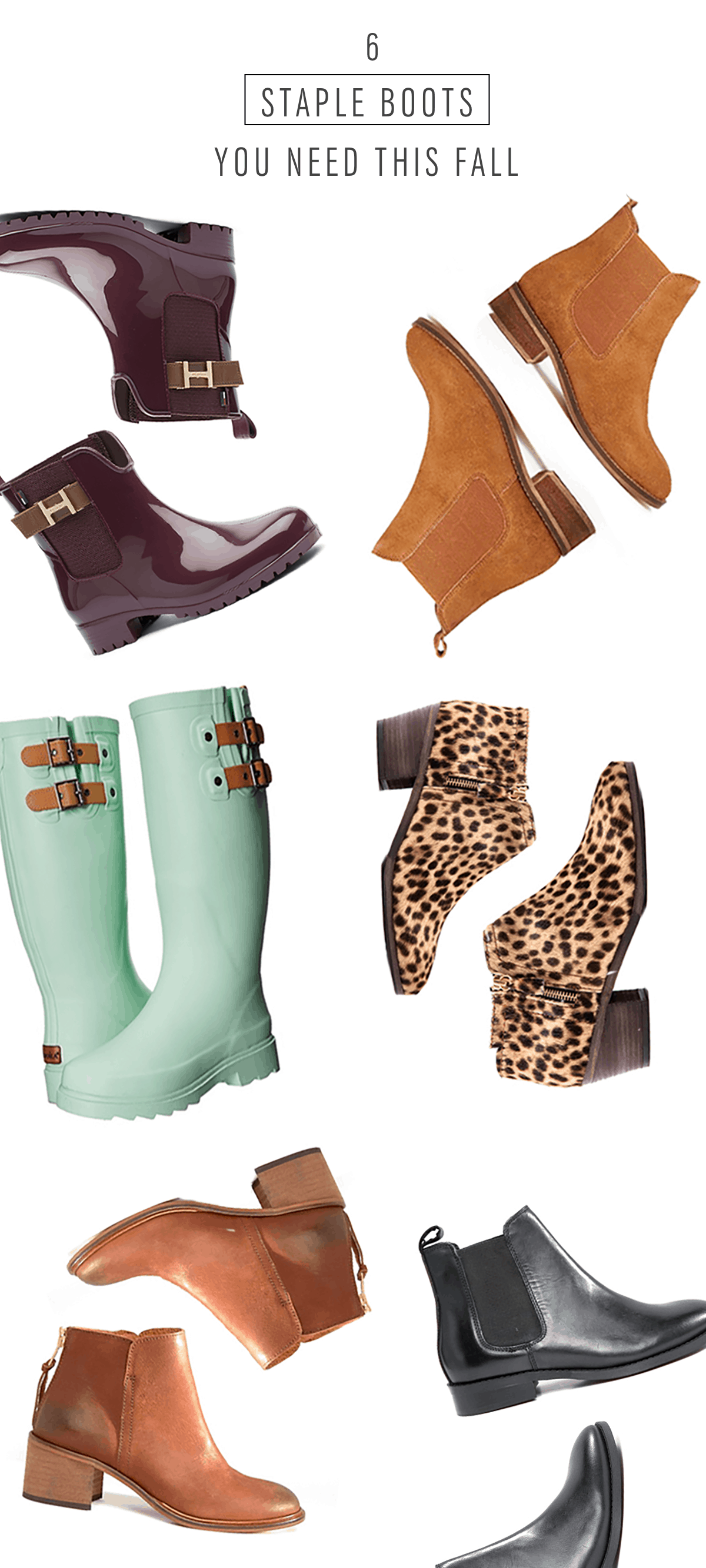 Super into the idea of wearing these maroon wellies on a rainy day!
We're loving suede this season, and immediately died over these brown boots.
Mint rainboots? Yes, please. (plus, they have about every other color you can think of!)
A little cheetah won't hurt anyone..
Ashley's boots from last year are sold out, but we loved these brown booties as well!
And, of course, a solid of pair of black boots is a must-have..
Are we the only ones on the hunt for a great pair of fall boots? What did you think of our top 6 staple boots you need this fall? Did you have a favorite?!