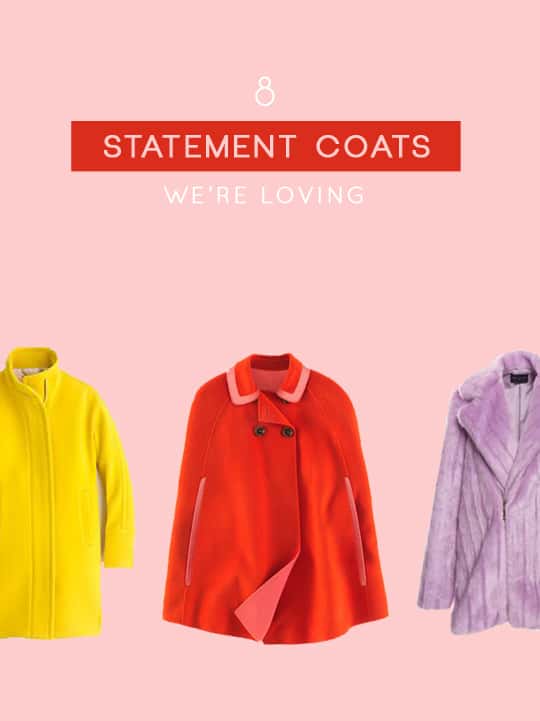 We're no strangers to making a splash when it comes to, well, just about everything. So it only seemed fitting that we would share some winter attire that packs a little punch, too. Never-mind the fact that it's still 90 degrees in Houston right now, this is more or less us a doing a rain dance in hopes to bring the Indian Summer to an end.
These are our top 8 statement coats we're loving right now, and I bet you'll fall in love with them too. Disclosure: I already bought the coral cape and A-line dotted coat for myself!…
Be sure to share your current favorites, too! We don't want to leave out a hidden gem if there is one!