Babe, boo-thang, hubby, or beau – it's time to get mushy and celebrate love! Since Christmas was, like, yesterday (really, how does this happen?!) you could easily find a nice gift for her or a cool gift for him that you can repurpose for Valentine's Day (we won't tell!).
Or maybe you're looking for something more…'us', here are 9 Valentine's Day gift ideas for couples in case you're more about the "we" in this relationship rather than the usual cheesy gifts…
9. Cooking at home
In the chaos of everyday life, it can be hard to fit in quality time together. Cuddling up and watching a movie is great (see below), but what I find even more satisfying is cooking a meal together – one that is thoughtfully planned and prepared by us.
Call me cliche but my valentine's day meal tradition is spaghetti with meat sauce and red wine. We snack on a charcuterie board while the pasta is cooking and a few candles are burning. Once we sit down we start with a salad, throw in some garlic bread and end with chocolate cake. The pasta and wine are hearty and warm which is perfect for a winter dinner, and the salad and cake turn a basic weeknight dinner into a 3 course meal at home. Plus, no gratuity, and you can kiss the chef! It's not a traditional gift, but it's our tradition, and it's perfect for us.
8. Plated membership
If time is an issue or you buy coffee on the way to work every morning because you're out of creamer at home and you just can't bear the thought of dealing with the grocery store just for creamer, then I suggest signing up for Plated. They'll send you everything you need for meals, with easy instructions, delivered straight to your door. You can still enjoy the intimacy of cooking together, without all the stuff that has to happen first – a gift you will both be grateful for!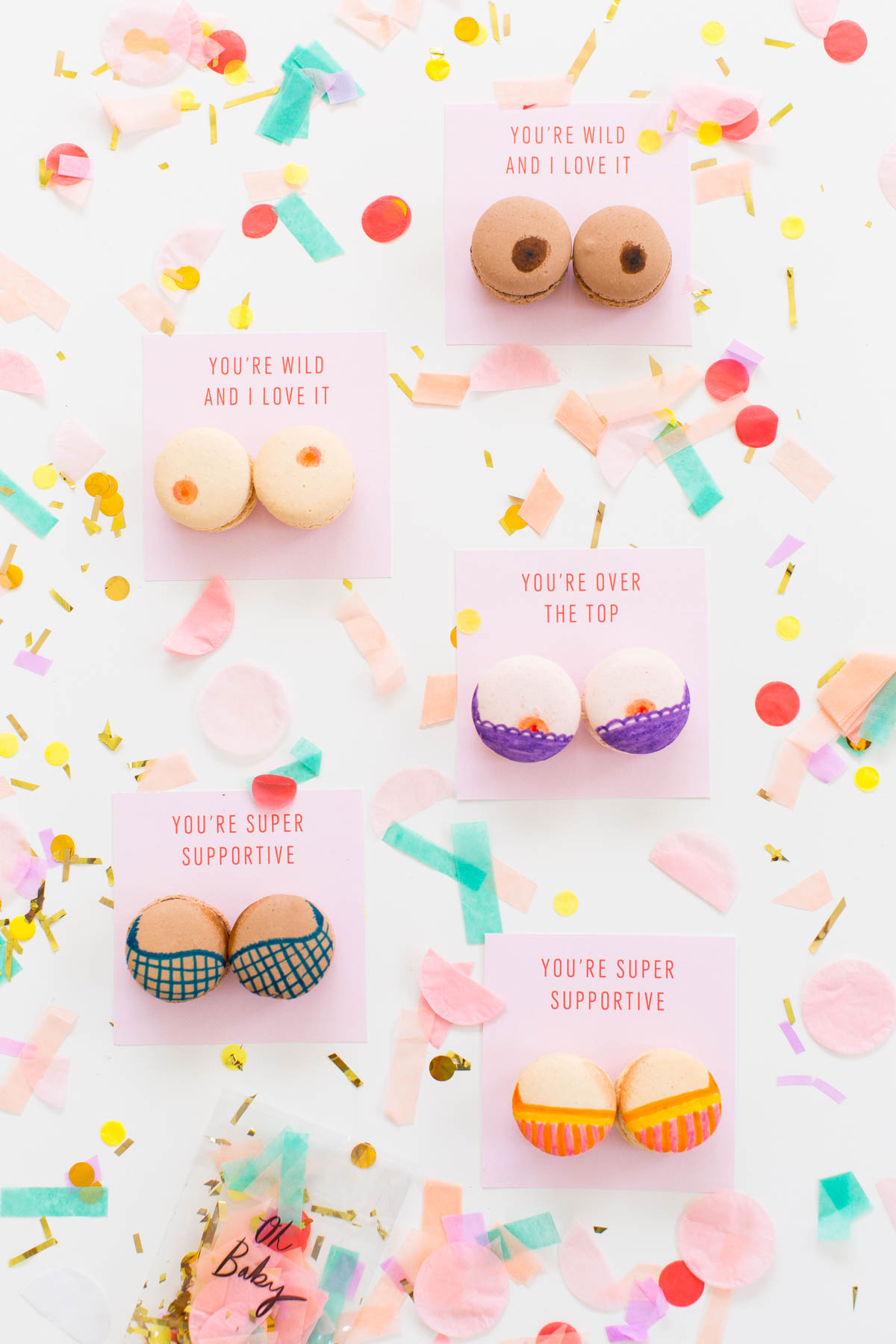 7. Love-filled desserts to share
Maybe we didn't grab you with our Valentine's Day meal tradition or maybe there's just that place with the string lights that is so cute for a date night out. I get it, but hear me out: home.made.dessert. Heart shaped brownies, DIY Boob macarons, conversation heart shaped macarons, raspberry heart pop tarts, and we'll go ahead and leave this list right here for you to get creative. So many delicious ways to treat your self and your other half!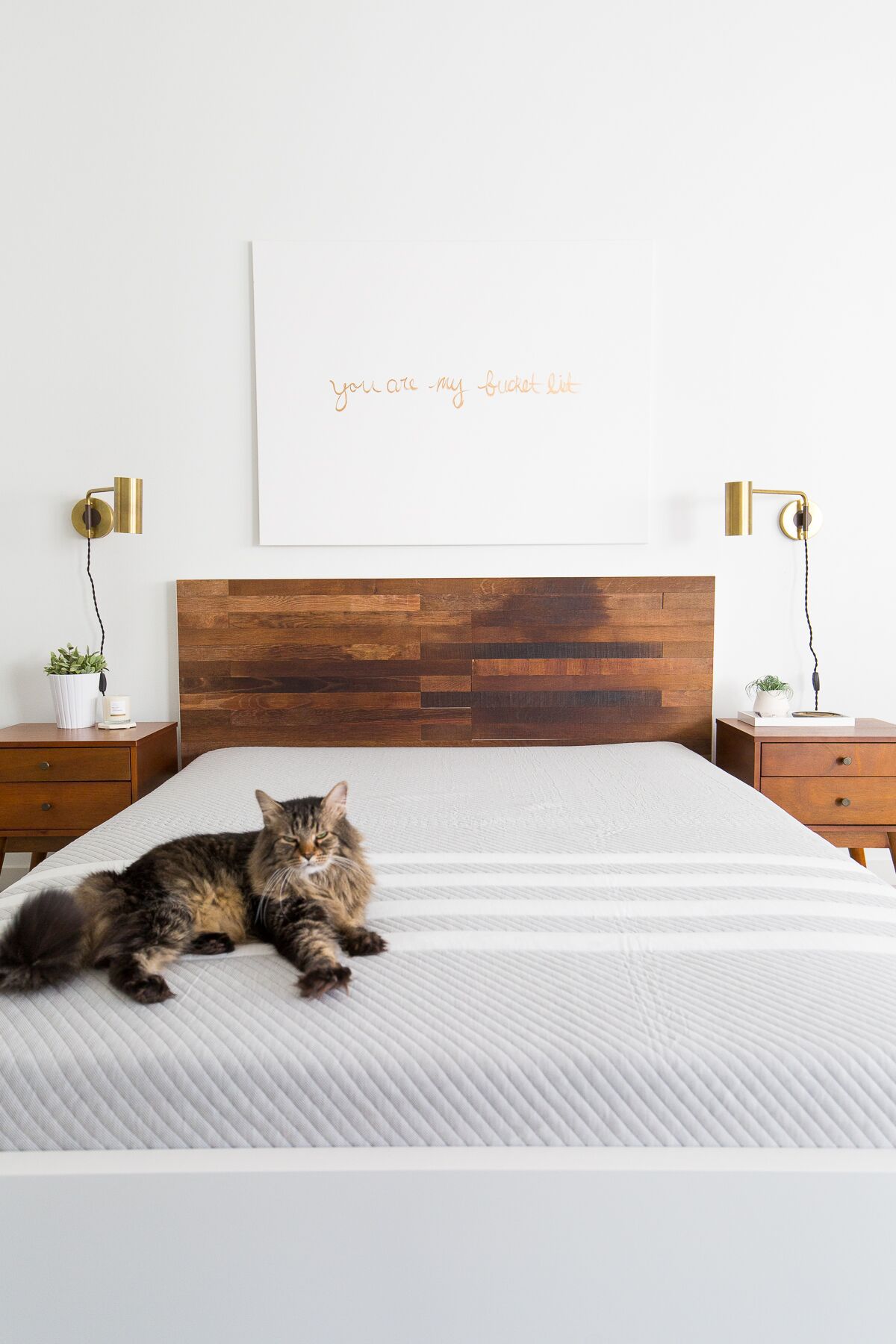 6. Adopt a pet
Pet ownership is obviously full of responsibility and requires careful consideration but if you and your significant other are open to adopting a pet, they make great additions! Pets are a wonderful gift for couples who are looking to do some good and bring a little more love into their home. Pets are also known to make great ring bearers and baby protectors – just sayin'!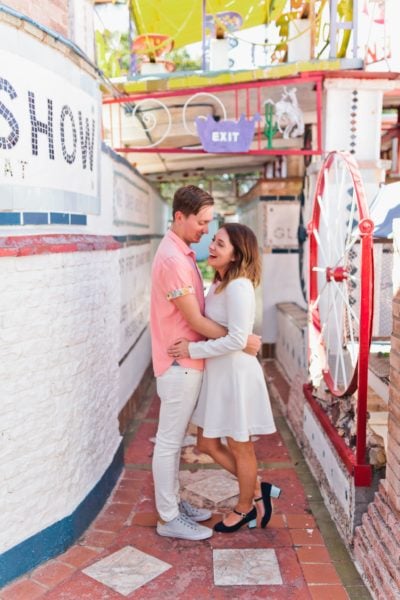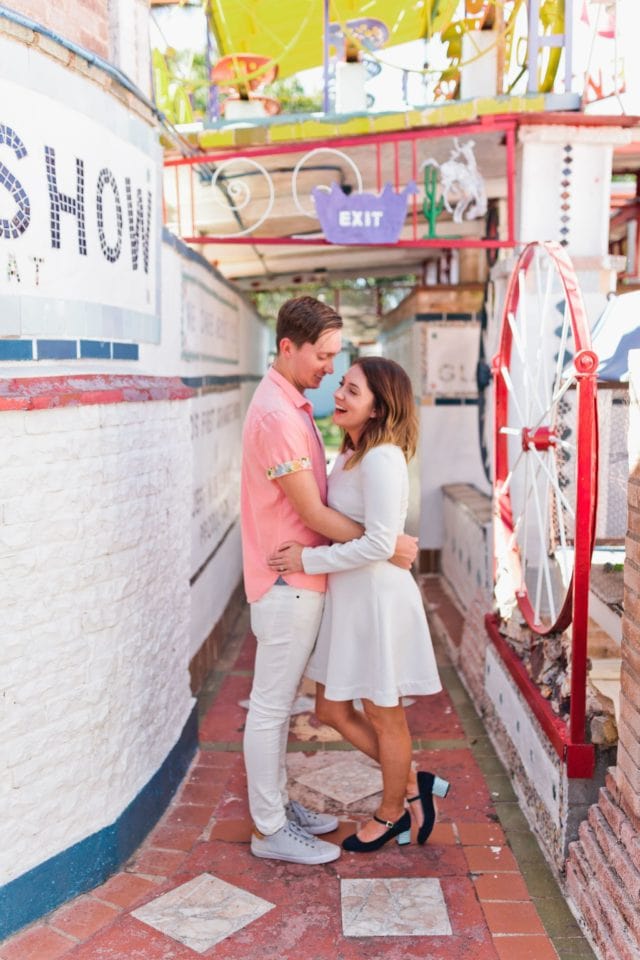 5. Portrait session
There's no rule that says you have to be engaged to get couples photos taken. On the flip side, maybe you've been there and done that from engagement to baby announcement#3. In either case, hiring a photographer to snap your photos is an awesome way to capture yourselves at this point in your relationship. The coolest part is that you can tailor the shoot to yourselves. Maybe you relive your first date and get some great candid shots at a carnival, or maybe you find some cool art installations in your city, like this one in Houston. The possibilities are endless and the memories are forever!
4. Photo book
If you want to go a step further, you can have your portrait session turned into a photo book! It's so easy – choose the type of book, the color, and give it a title. Upload photos, choose your layout, and place the order. You can even add sweet notes and captions. It's like a modern day scrap book, made easy. How cool?!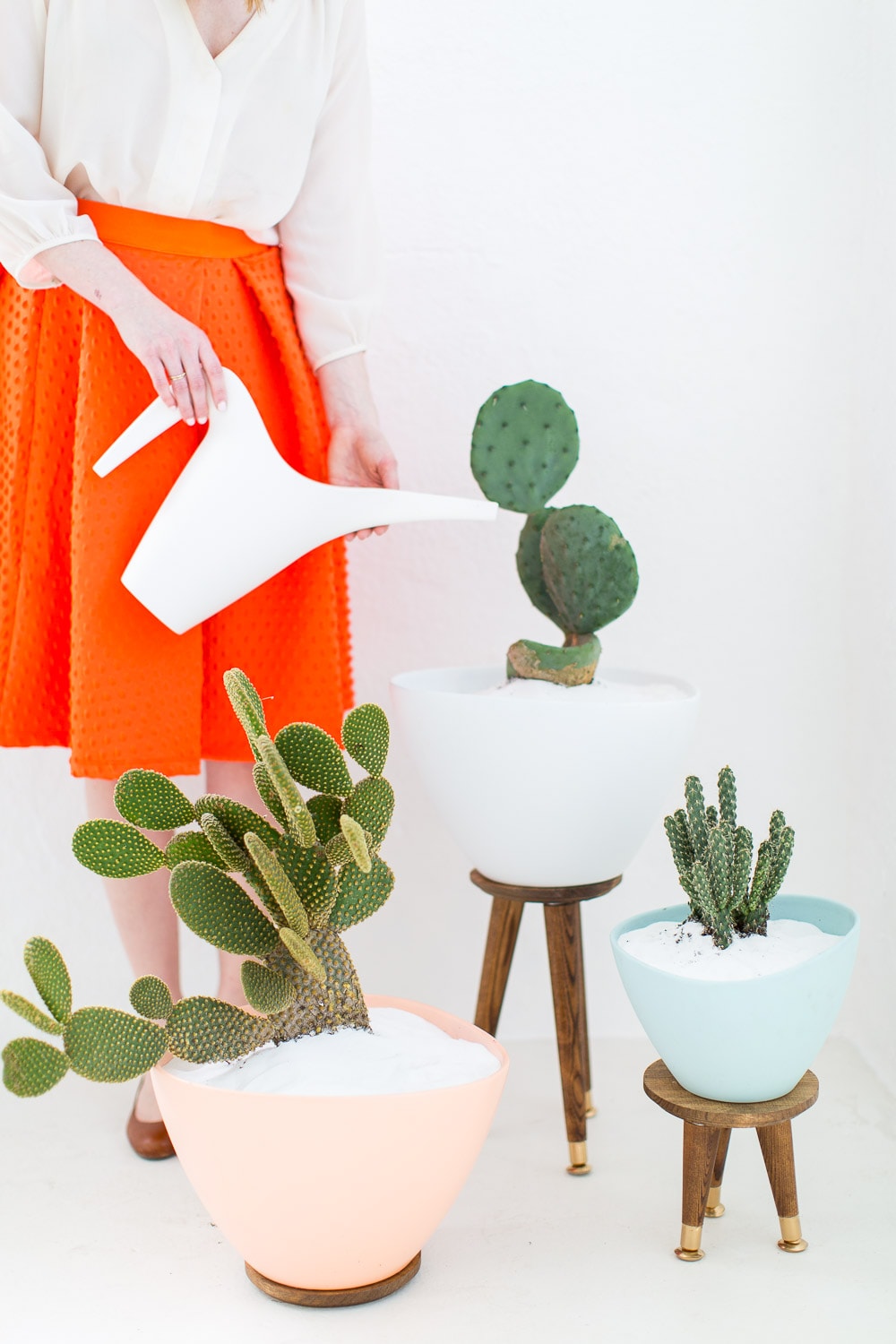 3. Plant a plant
A good friend of mine and her husband-t0-be planted a few seeds in a pot on their first dating anniversary. Four years later, their "anniversa-tree" is big and strong. I love this idea as a couples valentines gift because 1. it's so simple and so meaningful, 2. you can never have enough house plants and 3. these mid century DIY planters.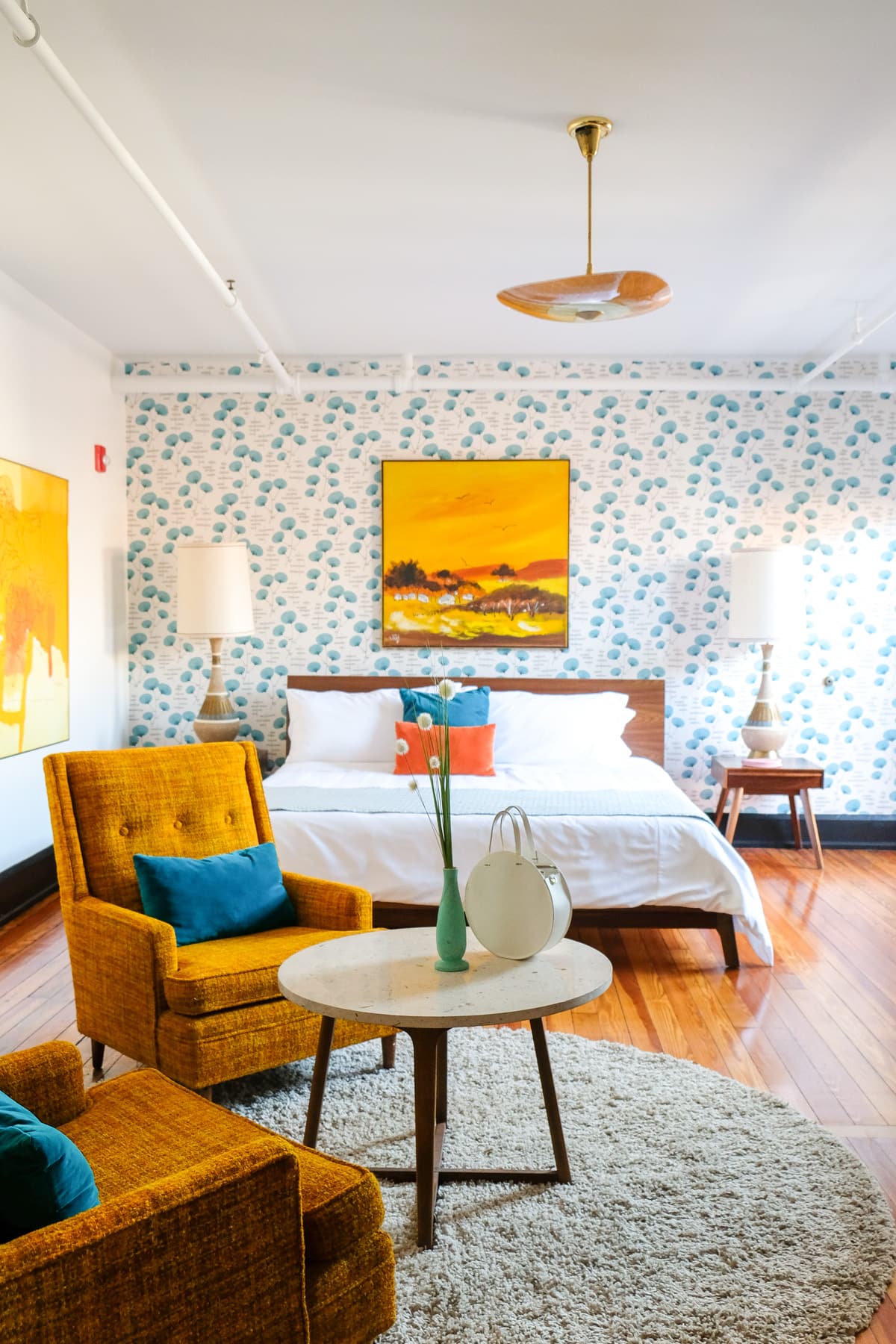 2. Staycation
A staycation may be the only case where it's not about the journey (4.1 miles), it's about the destination (a cute hotel). There's no laundry to wash, no breakfast to make. Everything is taken care of by the wonderful world of hospitality so you and your beau just relax in your robes and enjoy some Netflix and room service.
1. Vacation
If you can do it, do it! There's no one I love traveling with more than my significant other and Valentine's Day is more than enough of a reason for me to pack my bags. In the past, I often waited for an event to take me somewhere (a bachelorette, family reunion, etc.) but I've learned to take a more proactive approach to traveling and make the effort, even for just a couple of days. It can be so refreshing to get out of a routine and explore another place – so book a getaway and enjoy your Valentine's Day!