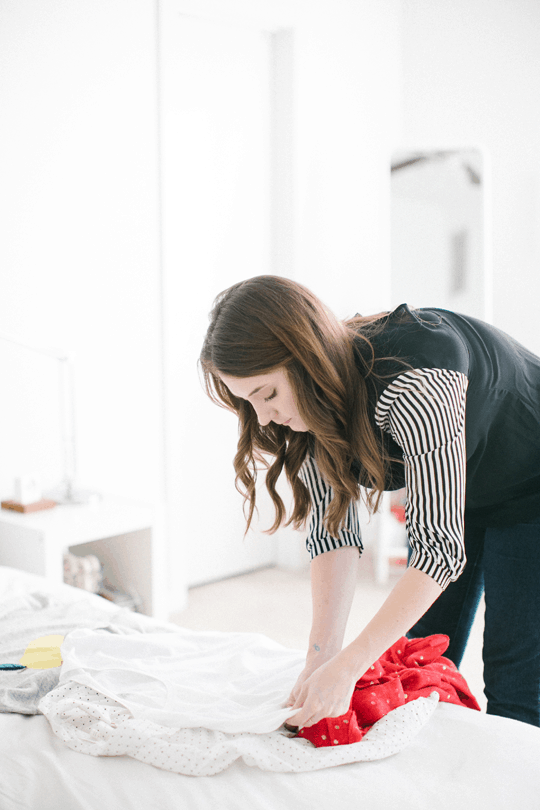 photos by Kimberly Chau Photography 
I've never been a morning person. In fact, I actually got a B instead of an A in my first period English class senior year because I was late so many times. All of this to say that if I can get away with getting dressed as quickly and effortlessly as possible, I will (this may or may not include going out in public with uncombed hair).
This is also another reason why I keep to DIY's instead of being a fashion blogger, so when Pickwick & Weller asked me to share a peek into my daily routine, it couldn't have been a more perfect fit. We also happen to have a few key things in common like believing in the power of good coffee, an empty notebook, and in looking casual but well tailored. And by well tailored I mean that I hopefully have no coffee stains on my t-shirt that day.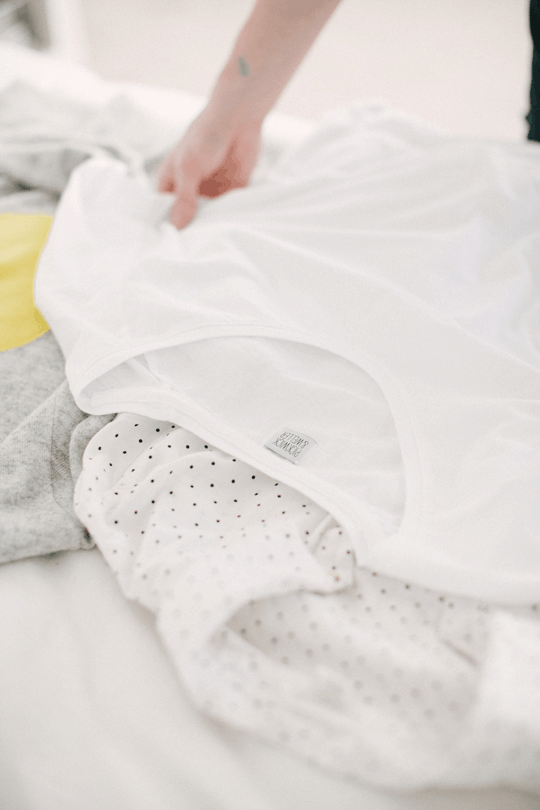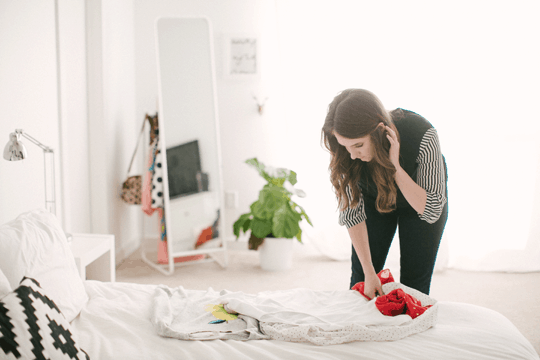 Contrary to popular belief, Sugar & Cloth isn't my full-time job. I actually work at Smilebooth here in Houston by day and then double as a self-proclaimed DIY magician by night. Having a blog filled with weekly DIY's and recipes is an insane amount of work.
I usually spend at least eight hours or more per post, and that adds up pretty quickly when you're doing that several times a week on top of a day job, which is exactly why I can't even think of holding conversations before I've had my coffee in the mornings (preferably with coffee art hearts). Catalina and Blacksmith are two of my favorite coffee spots in Houston.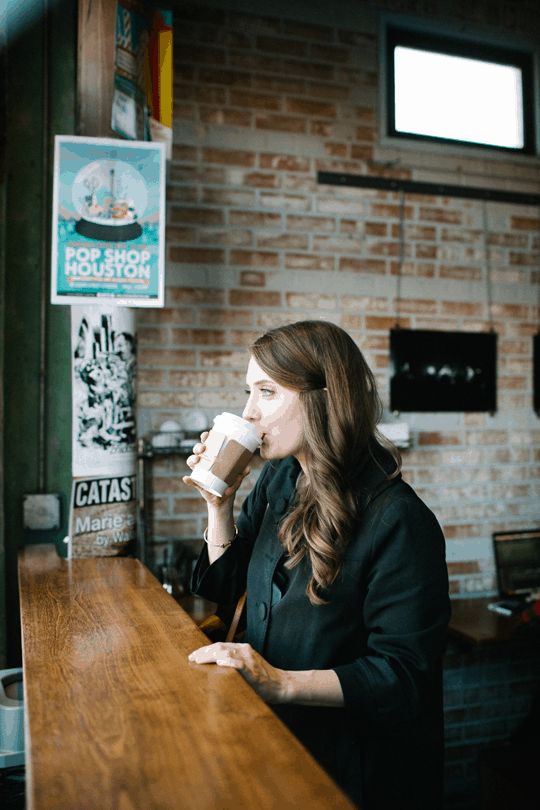 I usually try to get a game plan for my day in the mornings whether that means planning out DIY's or sourcing materials and replying to emails (which I'm terrible at). I always do better with lists, otherwise I just end up getting super overwhelmed and slightly teary eyed by the end of the week. Evernote and Google calendar are my best friends!
In case you've ever wondered how a lot of the tutorial photos you've seen here on Sugar & Cloth are done, here it is! A simple piece of white board from the Ikea as-is section, a window with lots of natural light, and clothes fit for a lot of crouching down and possible glitter contact. Hence the reason Pickwick & Weller was the perfect fit, not to mention who wouldn't love t-shirts from a company owned by Ashton Kutcher and named after Charles Dickens' first novel?
photos by Kimberly Chau Photography | this post is sponsored by Pickwick & Weller