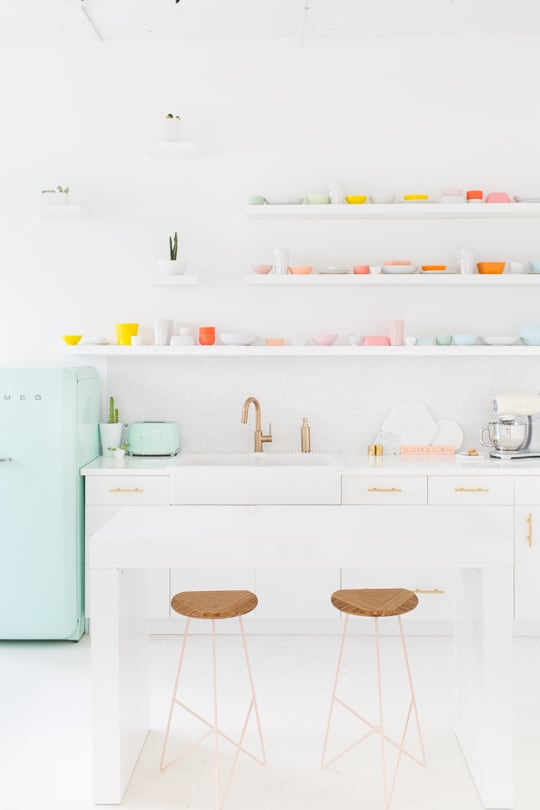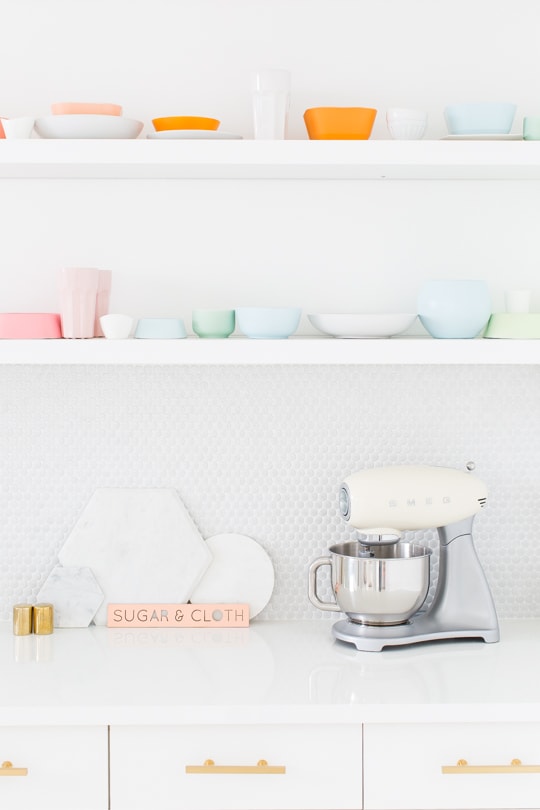 photos by Jared Smith
After proclaiming my love for all things Smeg, and that one of the few things missing from my collection is a shirt that says "Talk Smeg to me", I figured we should start sharing the love with a Smeg giveaway for Mother's Day. So, to make your Mother's Day luck even sweeter, we've teamed up with them to giveaway one of their awesome new stand mixers in a color of your choice!
You know what this means, right? It's now your mission to win an awesome retro stand mixer to go along with the one single tea towel you bought Mom for Mother's Day. Just kidding, I'm sure the tea towel is awesome, it's just that this would make it even better!…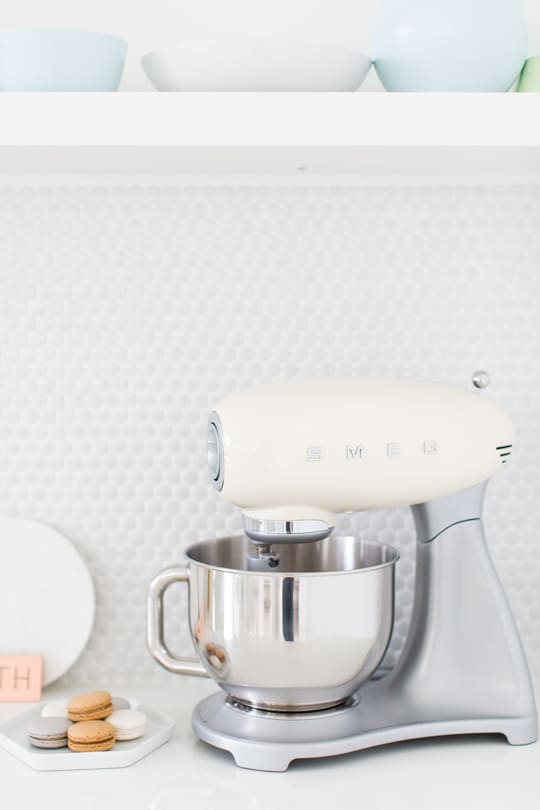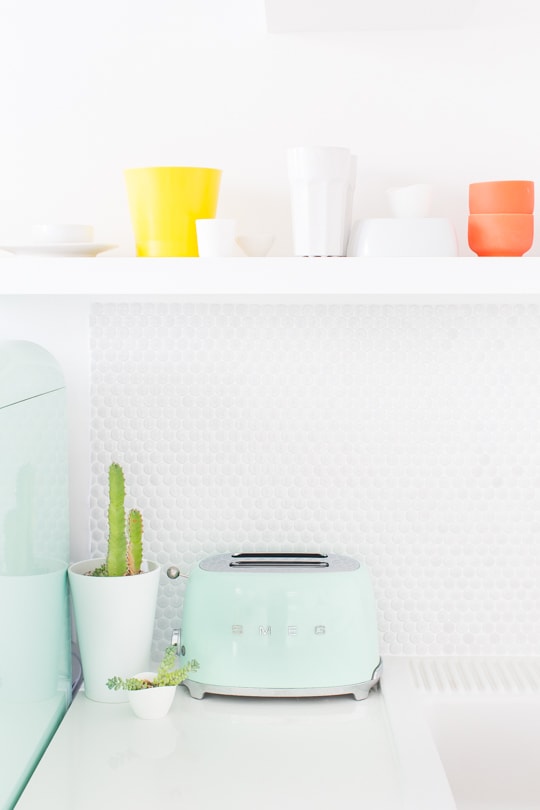 I'm still deciding on whether I need the pink kettle or the pink blender more, but let's be honest, one of the appliances has to be pink in the studio kitchenette right?! I wanted to tie in the mint green with a toaster so that Jared couldn't say no to me needing another appliance in pink since I'd be missing another one of my token colors. Totally not creepy and weird of me, of course…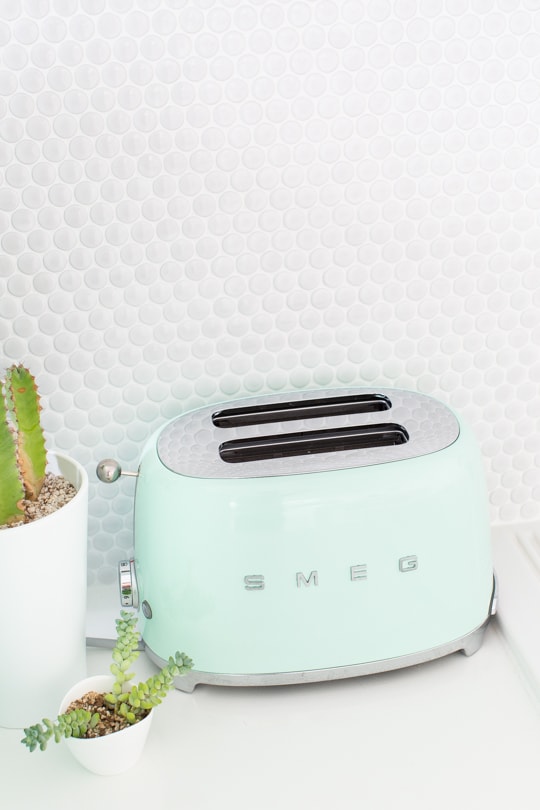 THIS GIVEAWAY IS SPONSORED BY SMEG USA. CONTEST ENDS 5/13/15 AT 12AM CST, ONE WINNER WILL BE RANDOMLY CHOSEN AND NOTIFIED VIA EMAIL, NO PURCHASE NECESSARY TO WIN. ONLY ONE OPTION IS MANDATORY, BUT ALL OTHERS MAY BE COMPLETED FOR MORE CHANCES TO WIN. OPEN TO U.S. READERS. VOID WHERE PROHIBITED.