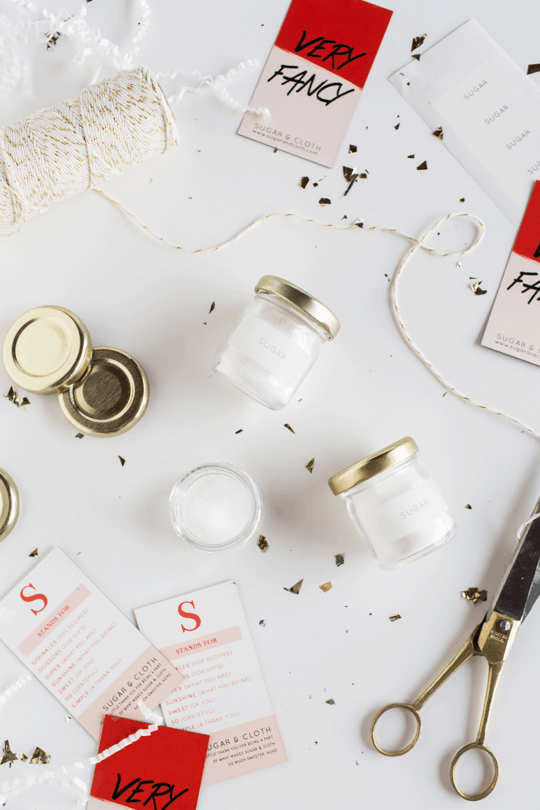 Thanks so much to all of you have left feedback yesterday about hiring/finding resources for extra hands, it was really enlightening hearing from all your different perspectives! On the flip-side, I've also been working on new designs and these sweet DIY thank you gifts to send out to the people who have collaborated with us in the past (and ones to come!).
Of course, it wouldn't be the token Sugar & Cloth style if it wasn't white and gold, with pops of color, and just a dash of sugar…
I wanted the thank you's to be for just about anything. Not too business oriented or stuffy, but still thought out and a little quirky (like me.. but not always on the thought out part), so I came up with this design and wording. I ordered them through Oubly (which I highly recommend for quality, by the way), on the premium business cards… with gold edges of course!
I had to include a picture of the Oubly box because it was just too cute not to! It also came with a magnetic chest style box that I loved just as much, but I didn't want to overwhelm you, haha.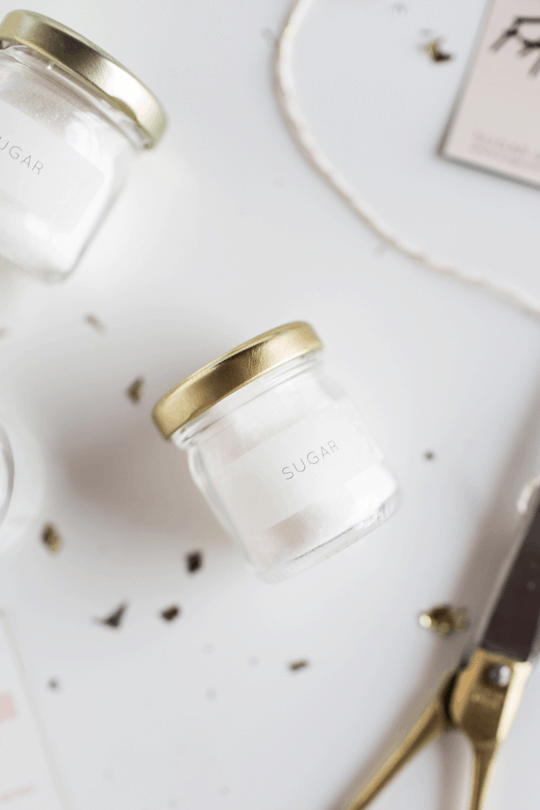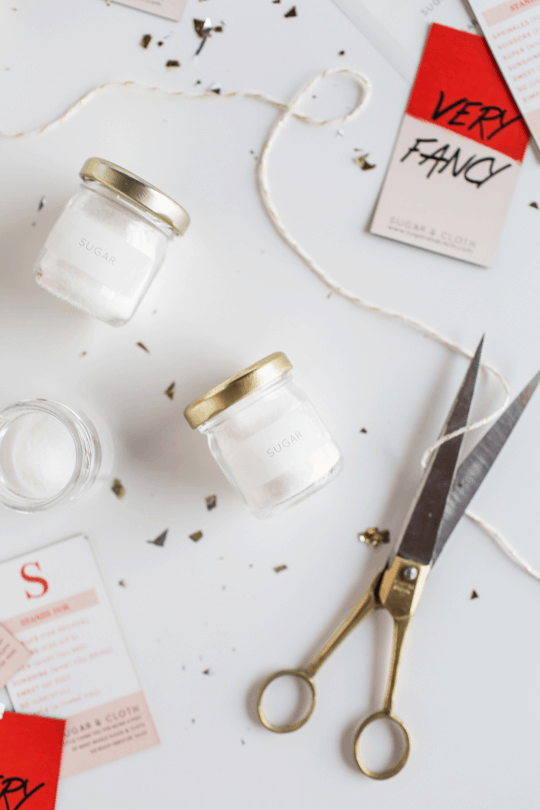 To go along with the cards, I made mini sugar jars with sugar labels and a magnetic "Very Fancy" card (read the awkward story on those here), which are from BuildASign, and based on the artwork from my home tour last year. Way before Iggy, you guys…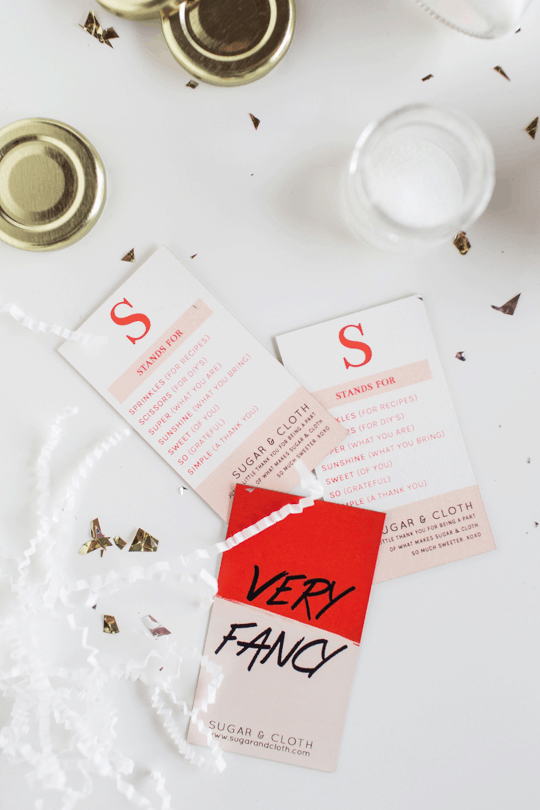 Of course, it all comes neatly wrapped in a tiny little box, just to say thank you! What's the coolest thank you gift you'd received from a company or collaboration? I swear I've been scheming gift ideas for months, I'd love to hear the scoop!