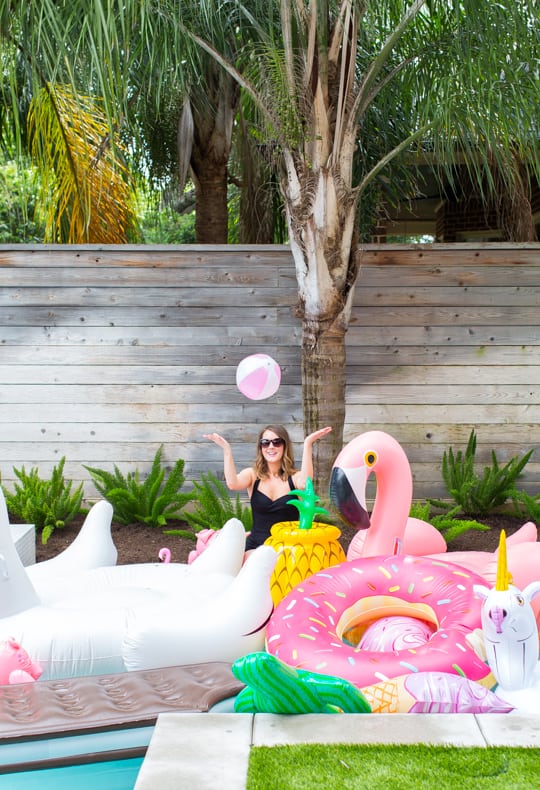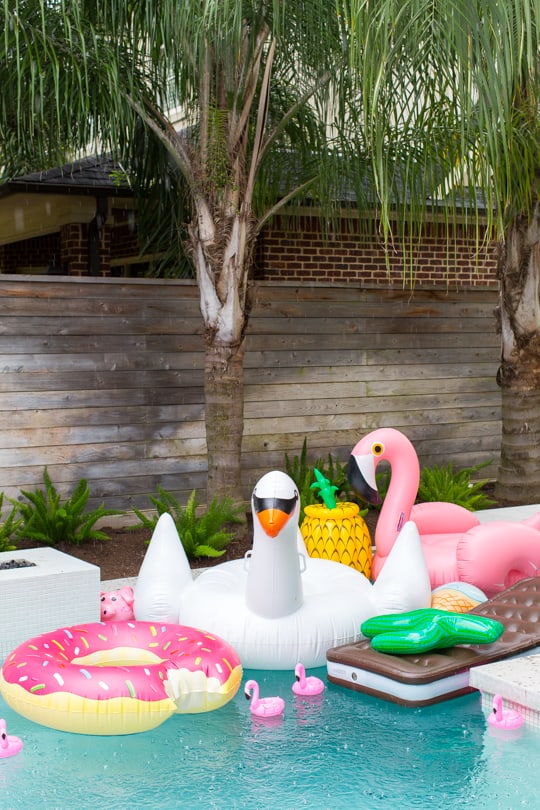 Sometimes I wonder if you all really knew everything that went on behind the scenes you'd love us more, or be worries for our sanity. The verdict may always be out on that one, but nonetheless it's still fun giving you glimpses from behind the scenes! It also gives me the chance to show you some things that aren't always made for the blog, like the pool photo shoot we did with American Express.
The photo we posted for it Instagram turned out awesome, but what you didn't get to see was the rain store that happened right after we finished blowing up all one million floats at the location house!! I almost cried. I almost cried on a stranger's porch, but I resisted!
We actually shot the floats at the owner of On Point Custom Homes house. Needless to say we were practically all besties after I ran around their yard for two hours in basically no clothing while trying not cry, and also tossing inflatable pigs around. Good times! Now you have all been warned in case you ever invite me over for a pool party…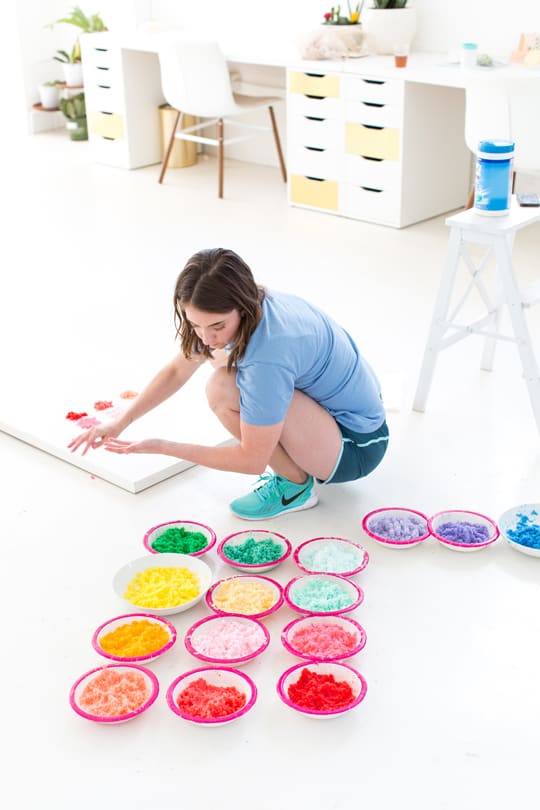 In case you loved our DIY sugar scrub sand art project, then I'm sure you'll also love knowing that I whipped up those bad boys while wearing my ever-sexy workout attire on a Sunday afternoon, ha! Nothing says happy Sunday like all of the colors of the rainbow on the studio floor in paper bowls.
I've also decided to put my mediocre tiling skills to good use by building some backdrops for the studio to mix things up! After reviewing these behind the scenes images I'm also now realizing I have an issue with crouching down to DIY things… not natural.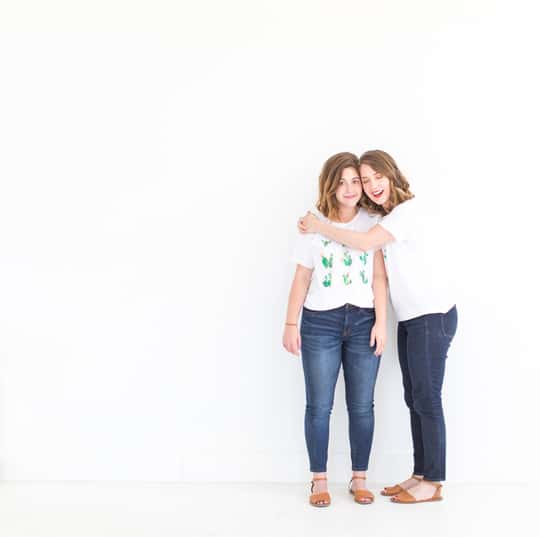 While we haven't been busy hovering over the floor, I've been forcing my intern to wear matching outfits with me, and coming up with secret handshakes and inside jokes for her to remember me by when she leaves. Okay, so maybe it's mostly just for me, but I accidentally got attached and now she has to go back to this thing they call "school". I also made her do some synchronized dance moves, but that's neither here, nor there.
That's about all I have for now, but stay tuned for next week. You never know around here!