Well I'm popping in to say hello while currently stuck in Dallas trying to get home to Houston! Seemed like as good a time as any this week to update you on some things from behind the scenes since we can't do much else while we're here besides catch up on rest!
We flew in from Salt Lake City this afternoon from attending SNAP! Conference with Lindt last week, plus a fun shoot at the Salt Flats yesterday with one of our favorite couples, The Moores (seriously, I just want to keep them and put them in my pocket!).
It was a really fun trip, but definitely exhausting. Now we're super close to home but can't fly into Houston because of the storms and flooding, and we also can't drive because most of the roads and interstates are closed down for a state of emergency because of said flooding. Did I mention we also couldn't get our luggage from the airline because it was a layover and they couldn't track it down? So we have no extra clothes or toiletries. Crazy times, you guys!
As much as I love a good hotel getaway, I'm ready to be back home to catch up on work (we currently have a million deadlines due!), sleep in my own bed, and snuggle my cat Thomas. Until then, here are some things we've been up to!…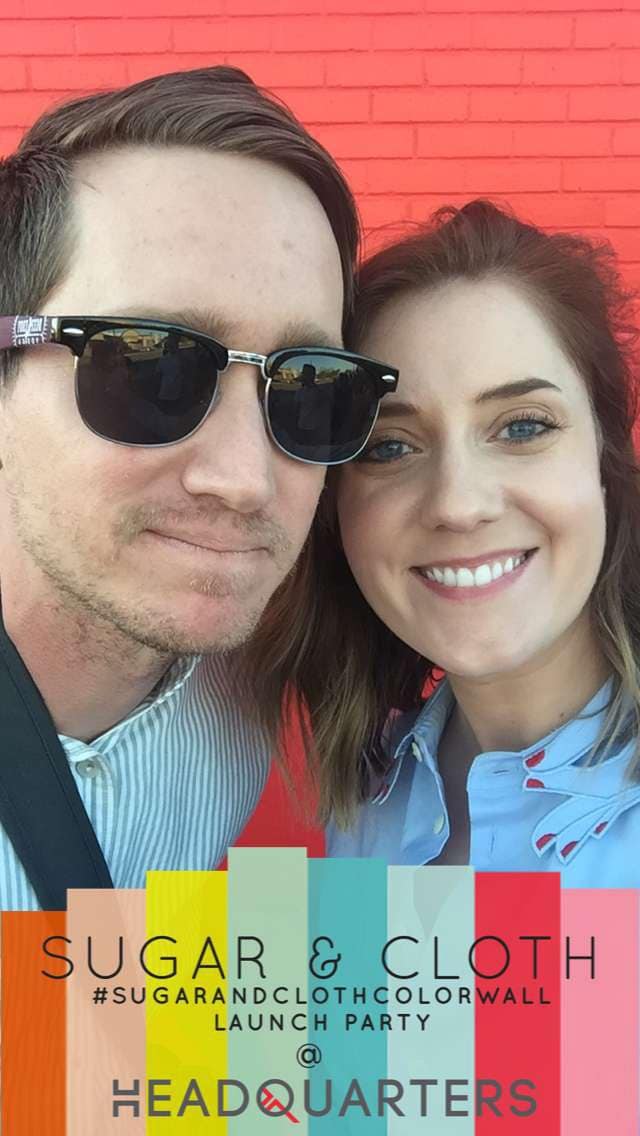 Our #sugarandclothcolorwall has been a HUGE hit, and we're so thankful to all of the people that came out to the party, there were a ton of you! Also, how freaking cool is it that you can do your own Snapchat filters for events?!
And thennnnn someone graffitied it. Great, right?! It wasn't terrible, they basically just took Sharpie to the orange portion of the wall, but disheartening nonetheless since we literally JUST launched it!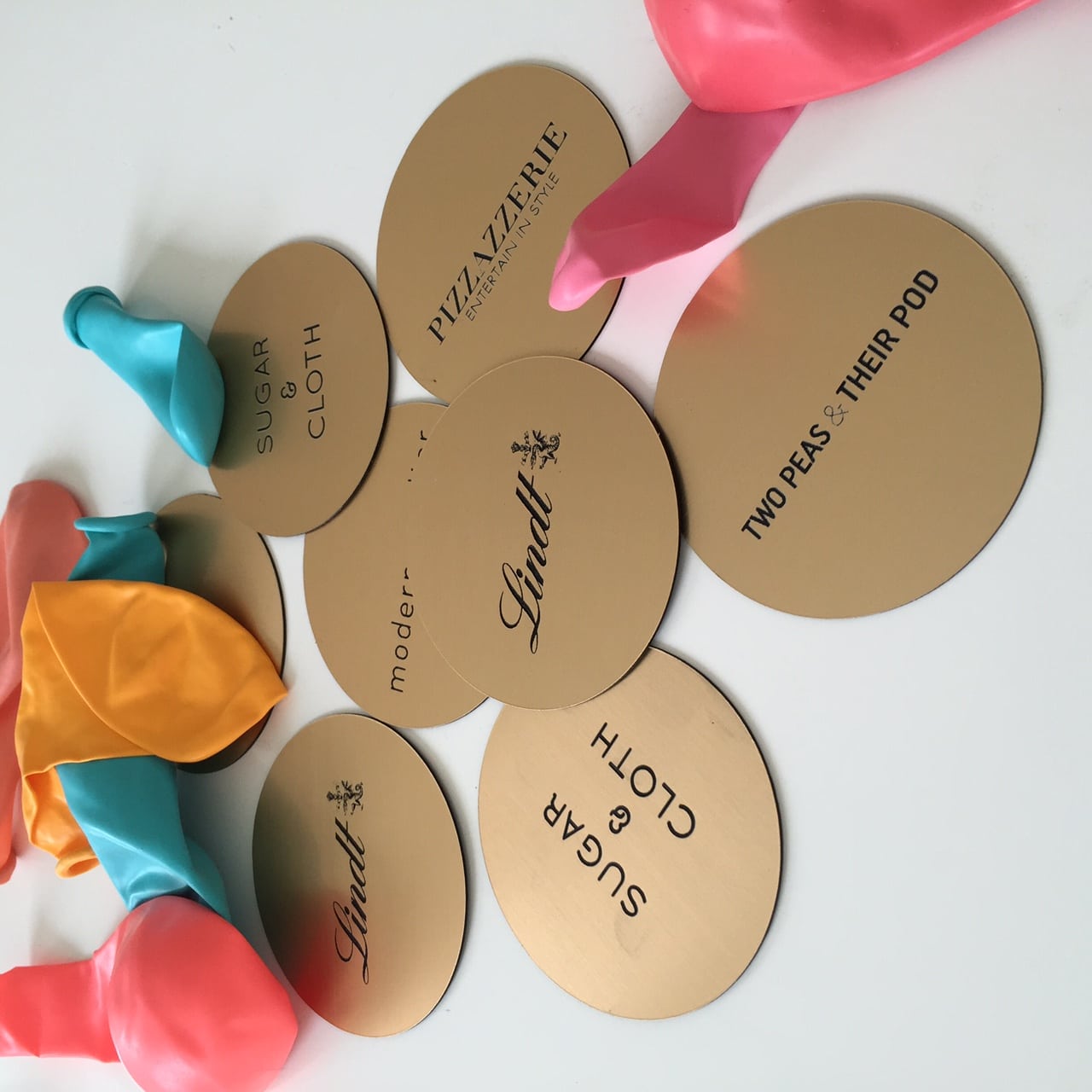 Most of you probably know by now that we're partners with Lindt for the year, and I have to say that as much as I love their chocolate, the Lindt social media team is hands down one of the coolest brands we've ever worked with! I want them to move near me so we can be BFF.
These are the cute metallic gold place cards we had made for an influencer dinner we hosted in SLC, but I'll be sharing more photos from that soon!
This week has involved a loooooot of sitting and airport time, but we definitely made up for it in eating some really great food while we were gone. For instance, how darling is Finca (photo below) in Salt Lake City? We also ate at Bruges (the best waffle of all time), Pallet (with our pals from The Laughing Cow), Bambara, and Squatters and we loved them all!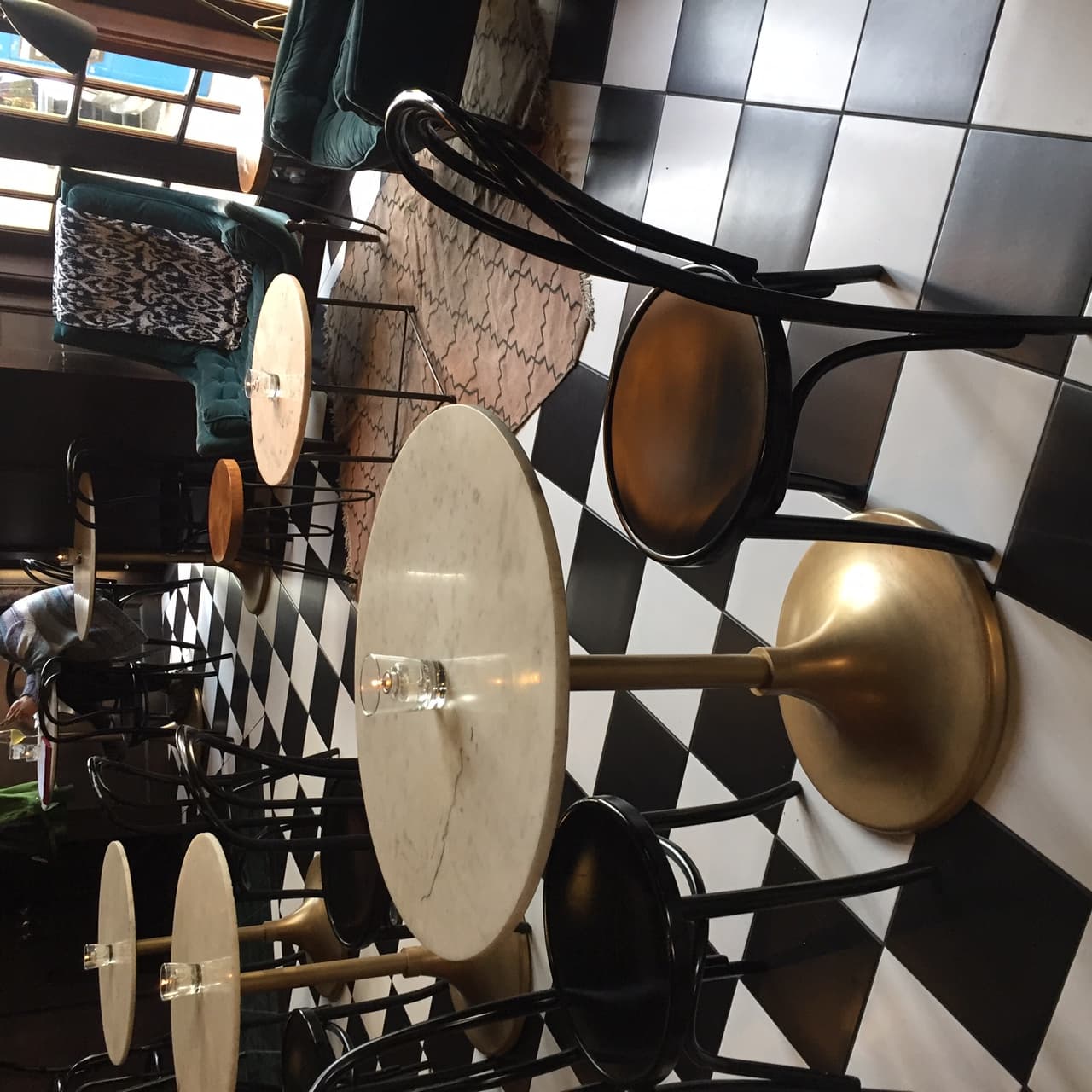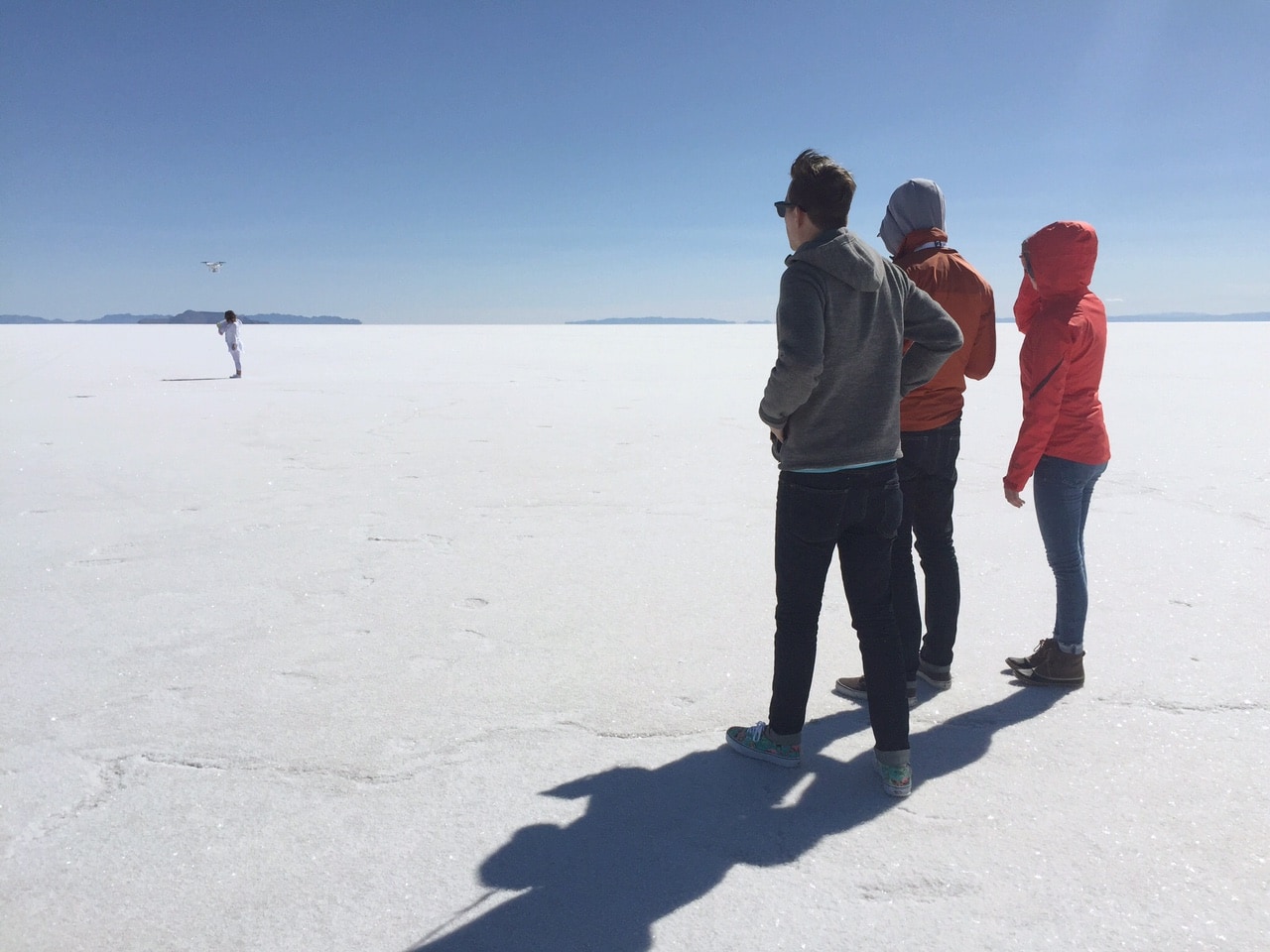 I've had a longtime dream of doing a huge shoot at the Salt Flats, and we couldn't be as close as we were and pass up the opportunity, so we teamed up with our favorite videography couple, Kim and Jesse of Modern-Atelier, to put together something really cool for you! Actually we did quite a few things while we were out there, and I can't wait to share. You're going to freak! And by that, I mean I'm freaking out so I hope you will too.
We also snagged an awesome assistant, Sarah, in SLC if you're ever looking for extra creative hands! Thanks for snapping these behind the scenes images from the day, Sarah!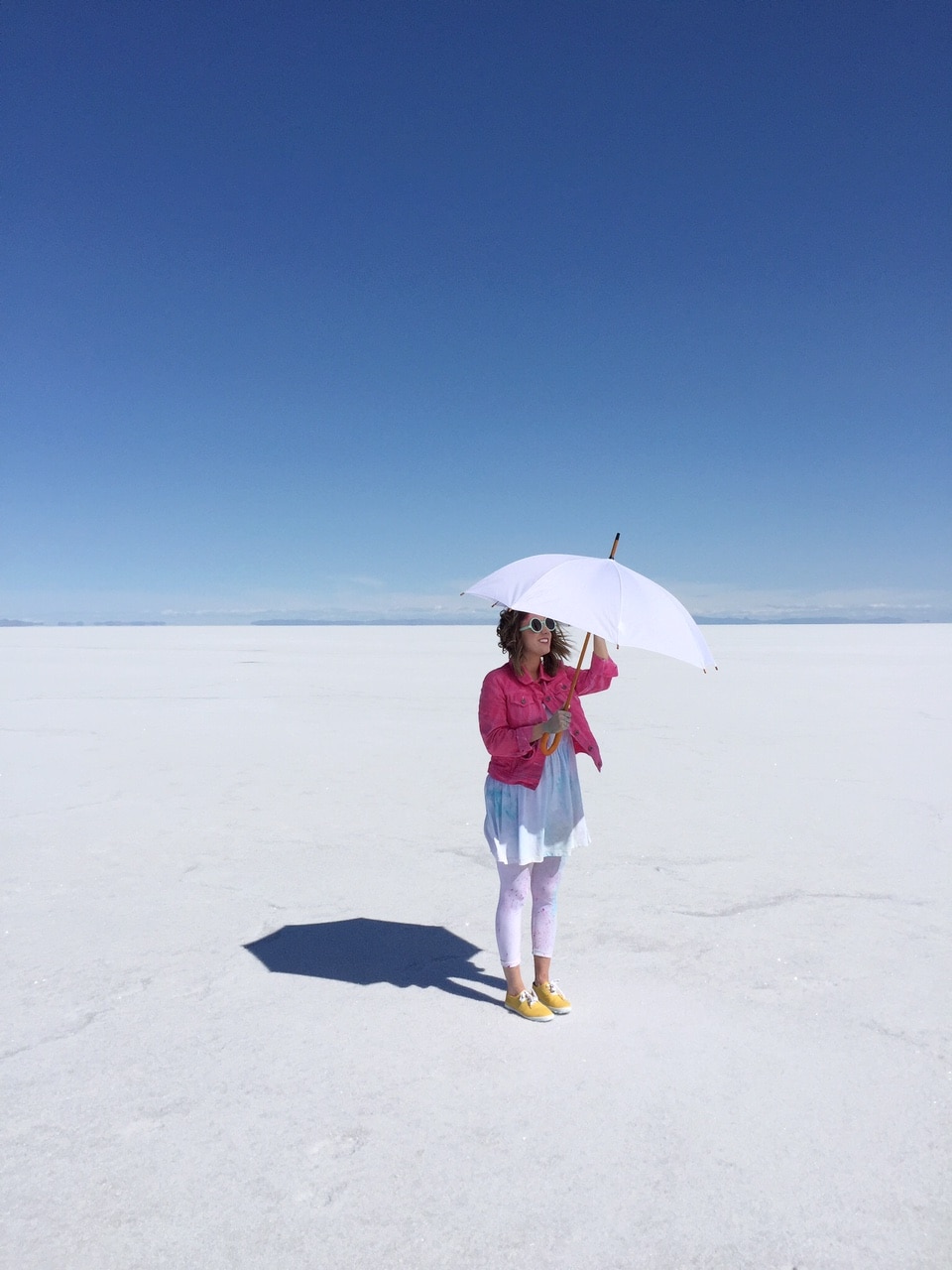 It might have looked warm, but it was actually super cold, super windy, and we're all sunburnt to the point of actually consistent pain, but it was still worth it! I even have perfectly red ankle stripes from where my leggings and shoes didn't meet.
Jared on the other hand only has one lines on his eyelids that didn't get burnt, sooooo, wish us little lobsters luck on getting home and rested up today!