Icebox cakes, for those who don't know, are essentially layers of cookies and cream aka easiest dessert to make ever. From there, the options are endless. You can flavor the cream, use a variety of cookies, add in other layers (like the cream cheese layer I did for this recipe) and even mix in things like fruit, nuts, chocolate or espresso beans.
The cake is then placed in the fridge for at least 24 hours. This time allows all the flavors have time to meld together and create one delicious cake. The whole waiting 24 hours can be tough, especially when you're really itching for something sweet (Trust me, I know!). The bright side is that the make-ahead factor comes in real handy for easy summertime entertaining!
I can think of nothing better than turning boozy summer cocktails into boozy summer desserts. How does the saying go? Double the booze, double the fun?! Except in the case of this Boozy Mudslide Icebox Cake, I, Alyssa, say double the booze, cream, coffee AND chocolate, and you'll get lots of fun…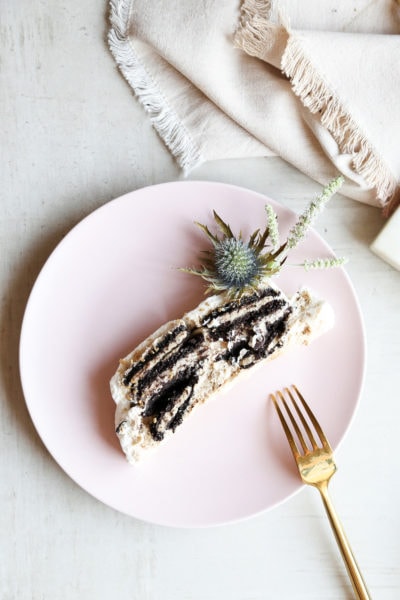 For this particular icebox cake, I settled on a mudslide flavor, as it's one of my favorite frozen cocktails. It's essentially a boozy milkshake in cake form.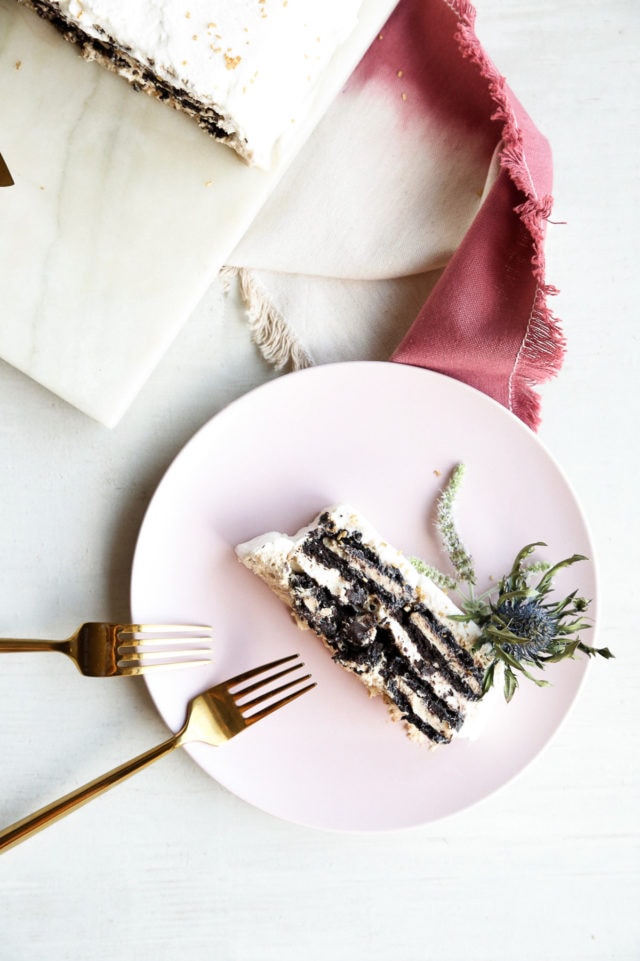 Now imagine all of those flavors but in the form of a cake. Yup, that's exactly what this Boozy Mudslide Icebox Cake is! What's not to love?!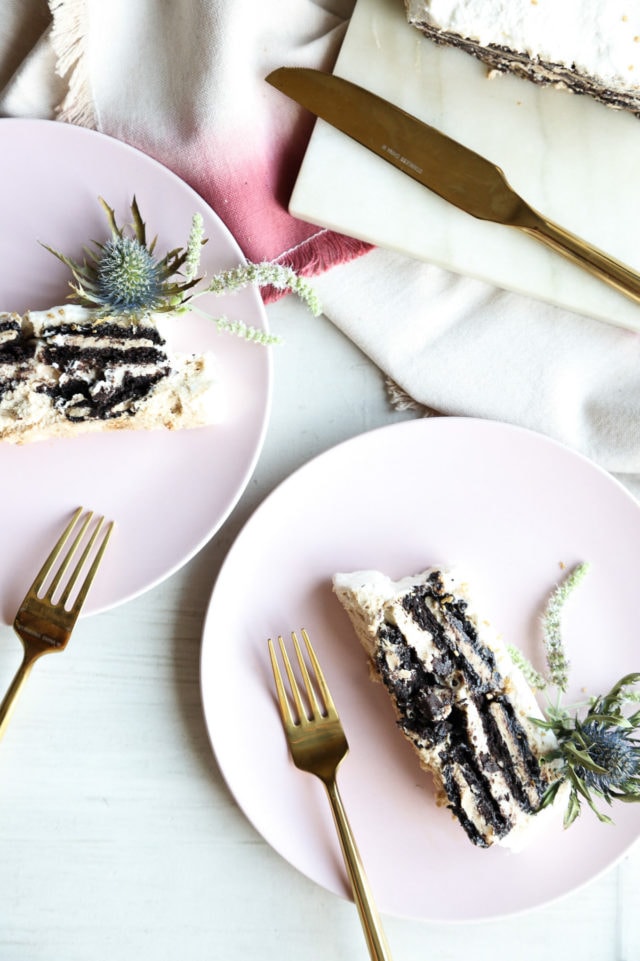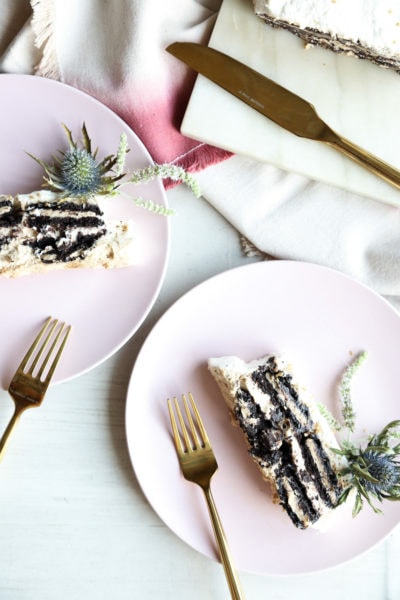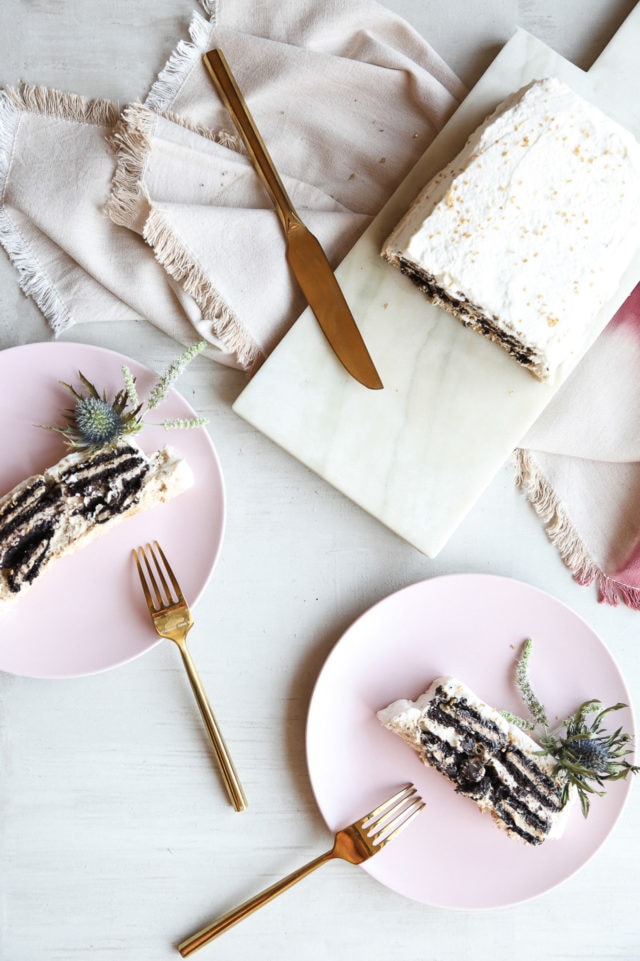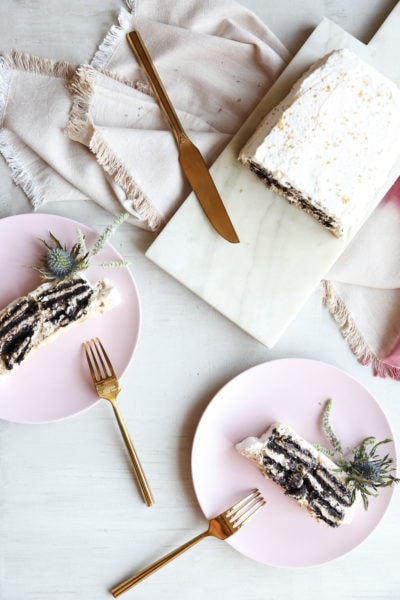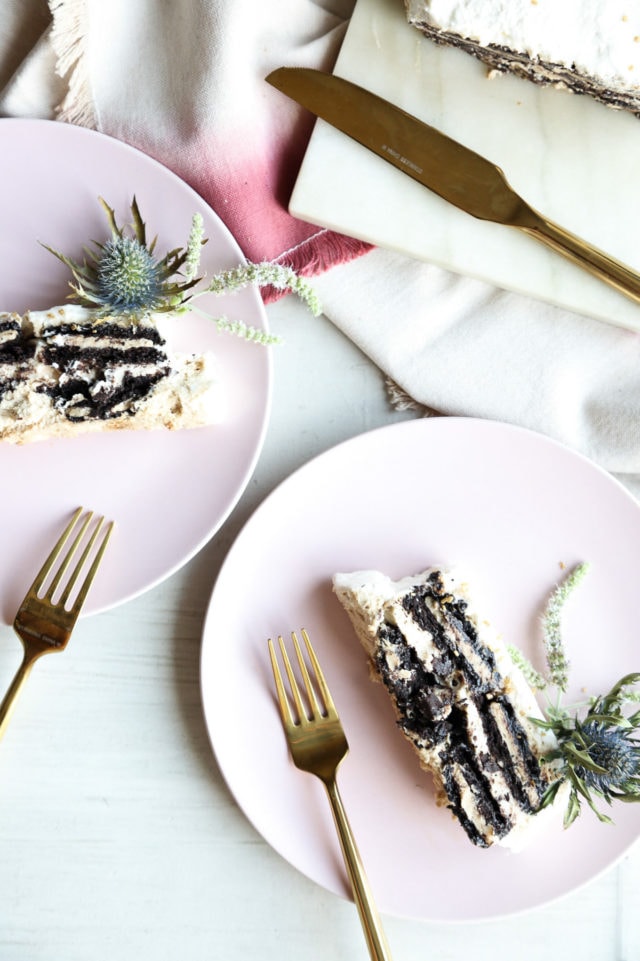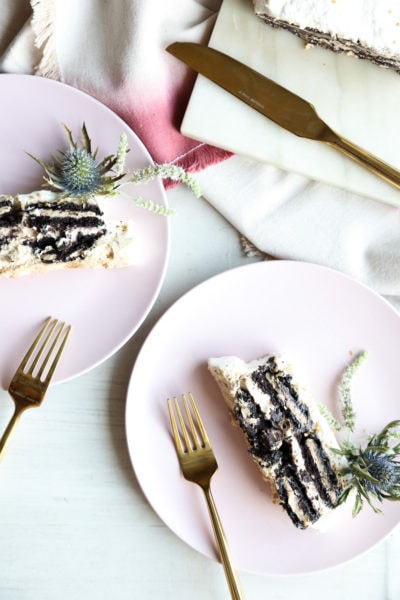 Isn't it every bit as decadent and delicious as it looks? Now you've got boozy cake perfection ready to serve up for all your entertaining needs!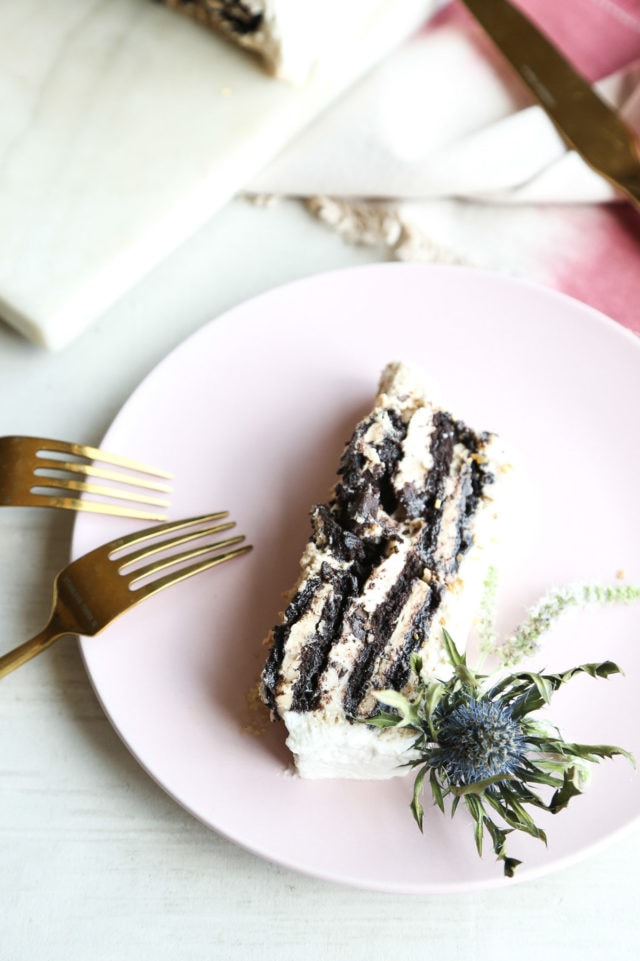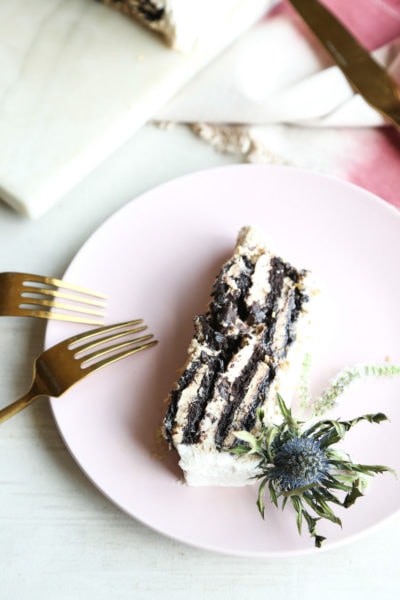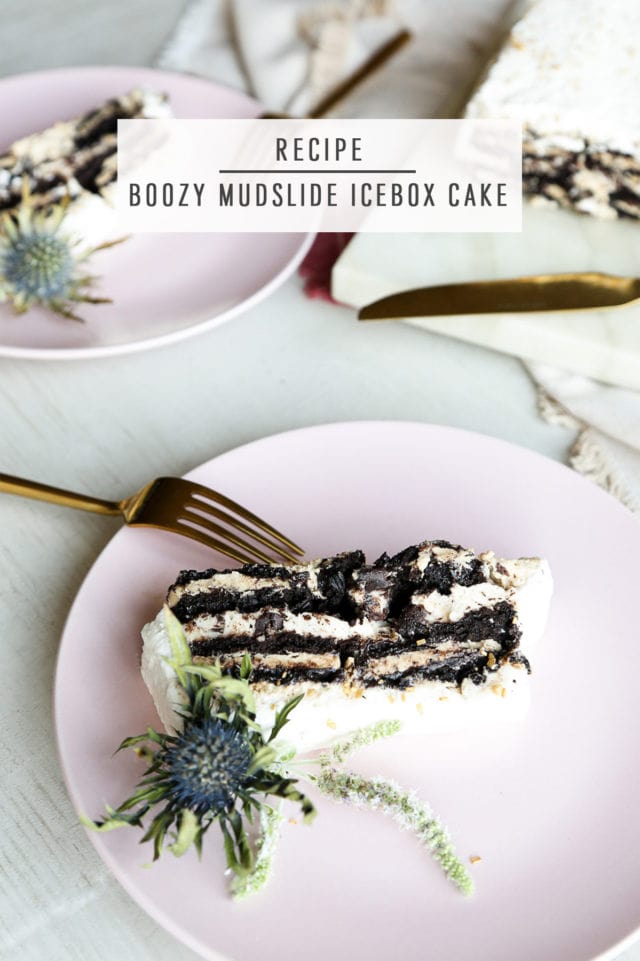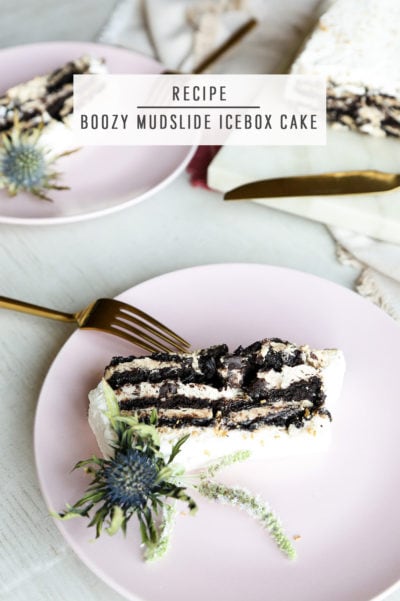 I'm all for having my cake and eating it, too, but having my cocktails and being able to eat those, too, that is something I'll toast to! 
If you're on the search for another boozy friendly dessert then we've got you with this oh so delicious Boozy Peanut Butter and Jelly Tart…
Alyssa Ponticello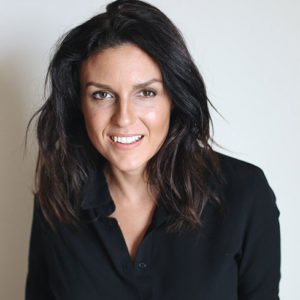 Alyssa Ponticello is an LA-based content creator and the founder + creative director of Runway Chef.
She adores the beach, has an unhealthy obsession with striped shirts, loves a good margarita and has a fierce sweet tooth. When she's not working, she can usually be found planning her next meal, her next outfit or her next getaway.