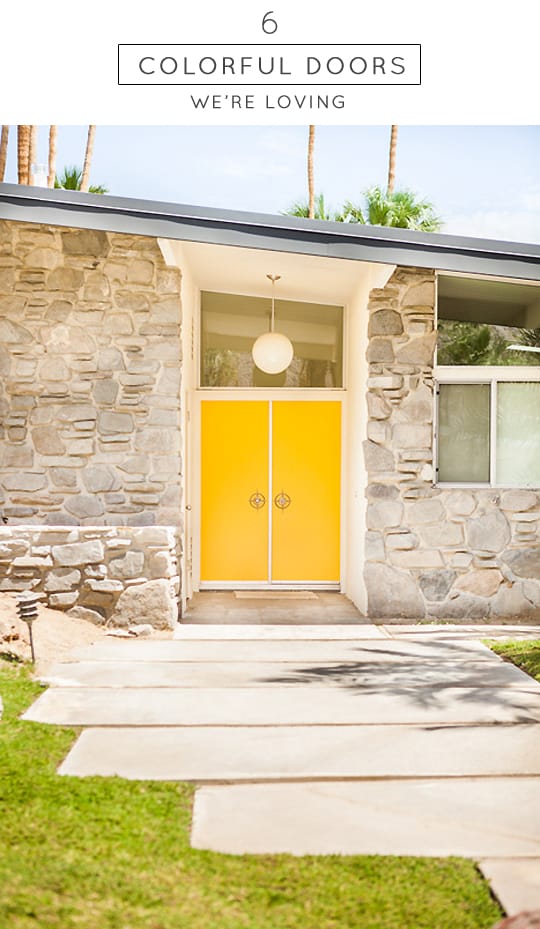 The downside of renting and living in a downtown town home is that I can't really do a single thing I can change about the outside of our home, including having the colorful door of my dreams. The upside of renting is… I still have a place to live while not being able to afford buying a mortgage in downtown Houston yet (too honest?). Alas, we're living vicariously, and have rounded up 6 colorful doors we're loving right now, including this one that Kristina Nilsson snapped in Palm Springs (of course!)…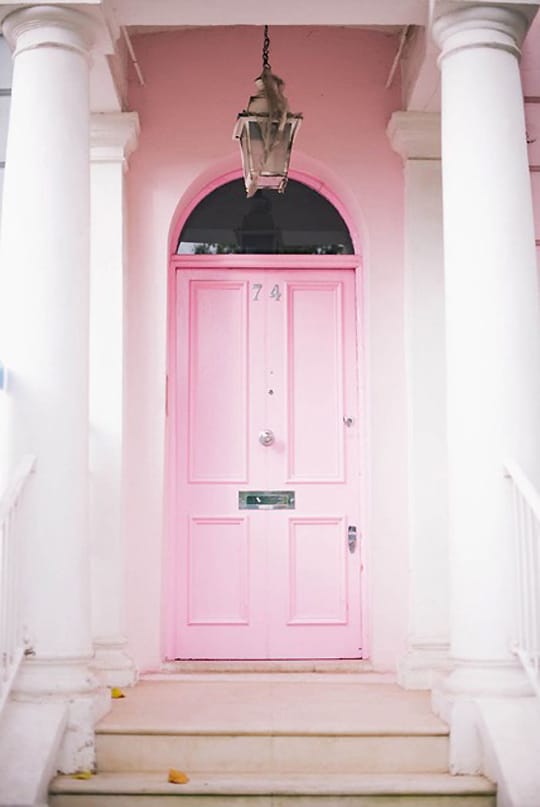 A little pink never hurt anybody!.. especially in this case.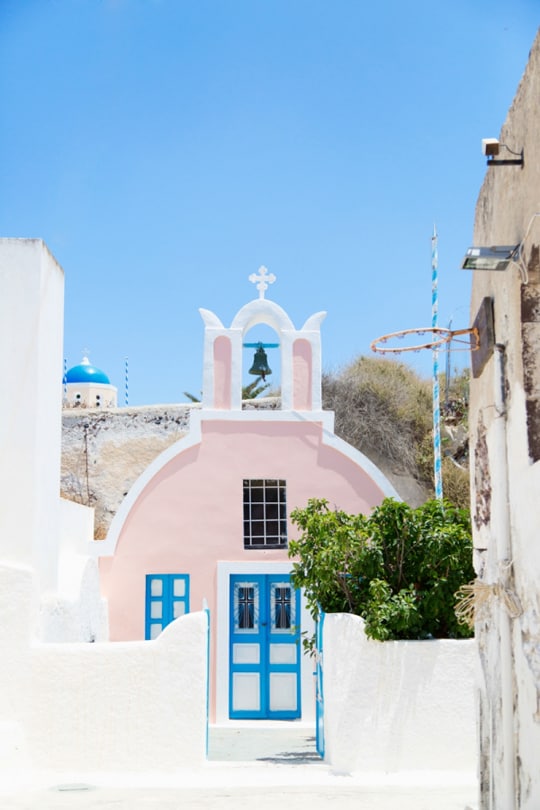 Santorini deserves a medal for their home exteriors. Are we the only ones swooning over this?
Photo by Steamed Not Fried
Talk about a grand entrance…
Photo by Light Locations
And of course you know I had to sneak my favorite color in here!
Or when you can't decide, you just go for both!