These are ALMOST too cute to be considered white elephant gifts. Then again, there's always at least one person that ends up having the cool gift that everyone wants to steal, and in this case, that would totally be you!
You can always just scrap the white elephant theme altogether and go for stocking stuffers instead. Basically. I want my entire life to be as colorful as this box of matches. Can you blame me?! They're just so happy!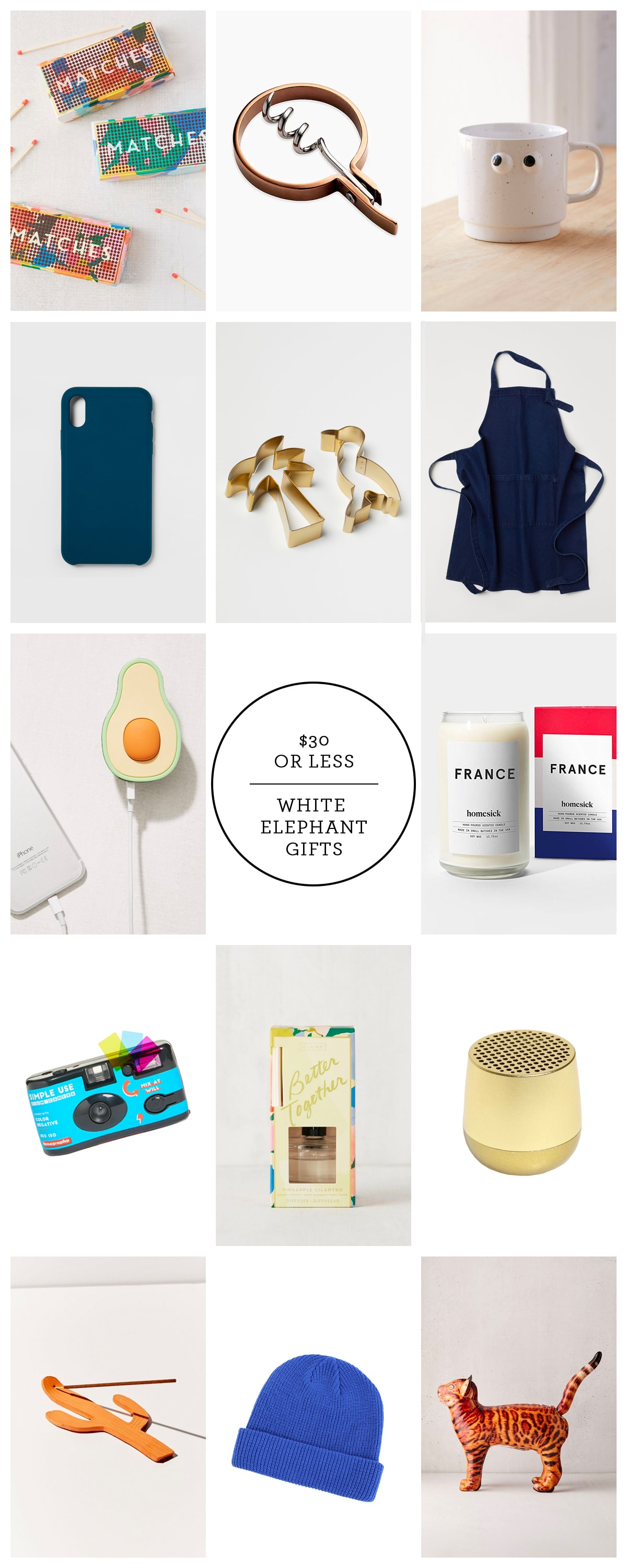 You can also find the rest of our shopping guides right here, as well as our holiday content right here! Holiday wreath macarons, anyone?!
Box of long matches that are too cute to stuff in a drawer: $10
Copper wine and beer bottle opener because you might not know their drink of choice: $17
Silly with a side of coffee googly eye mug: $14
Most of us could always use a new matte silicone iPhone case: $20
Super fun and cute gold tropical cookie cutters: $7
A denim apron for the man or woman of the kitchen: $25
The beloved avocado strikes again – this time as a portable power bank: $28
Give the gift of France in a candle. Other countries and cities also available! $30
Savor the holiday party with photos taken on this disposable film camera – color gel filters attached! $17
'Better Together' pineapple and cilantro oil diffuser in a cute box!: $12.50
Gold mini portable bluetooth speaker (comes in other colors): $30
Not your ordinary incense holder, this is a handmade cactus incense holder: $18
A bright blue beanie that just about anyone can pull off: $11
The inflatable cat that should be at every white elephant party!: $25