I, Kayla, like to think of myself as a glorified part-time personal shopper for Sugar & Cloth (among other things), so when I started to think about my fall wardrobe, I knew exactly where to start.
It's probably important to say that this round up isn't sponsored in anyway — we're just reeeally addicted to Amazon, ha! A lot of our job involves last minute purchases and shoots, so two day shipping is pretty much our best friend around here. They have a hidden gem clothing section and I thought I'd share what are, in my opinion, the cutest Amazon closet finds with free shipping. Needless to say, I was impressed by the options — plenty of gold, patterns, and pretty colors to go around, friends!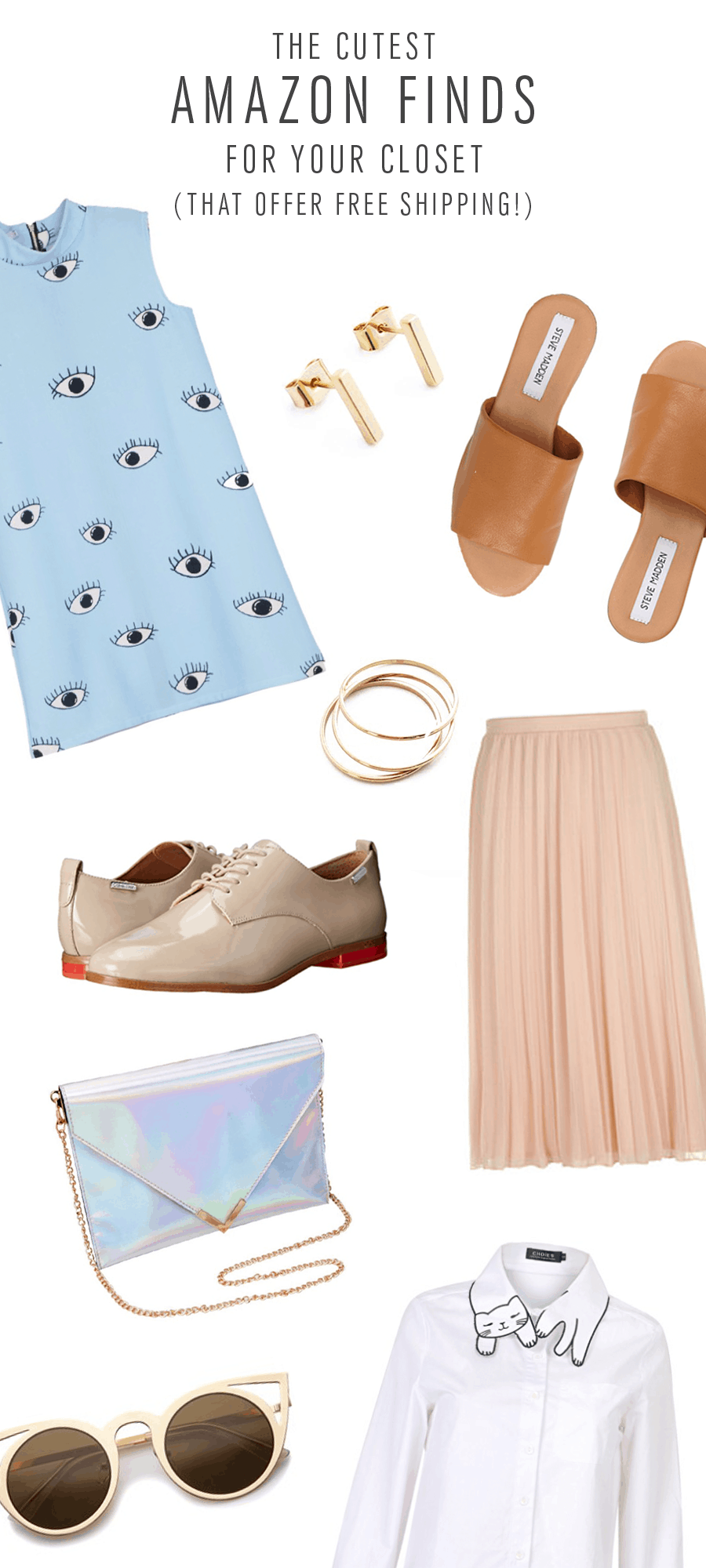 Ashley bought this baby a while back and has been wearing it all summer!
Loving how delicate these earrings are!
The perfect summer shoe.
Basically dying over every color of these oxfords.
I need these stacked gold rings!
You know that we're pretty big peach fans over here, so we flipped for this pleated skirt..
This was free shipping at a time, I SWEAR. Either way, This holographic clutch is a total score.
Definitely adding this to my collection of cat t-shirts. (We all have one of those.. right?)
$10.99 for these these gold cat eye glasses?! Sold.
I've already snagged the Calvin Klein Oxfords and have the cat collar shirt sitting in my shopping cart, ready to pull the trigger! Where is your go-to for fall staples?