If there's one major perk of the back-to-school hustle, it's getting to hunt down the cutest school supplies for Fall, am I right?! Or at least that's my one good memory of the new school year scaries that I still have engrained into my mind. Which brings me to my next question: were you one the kids that was always super excited to get back to school, or one of the ones that loved the new stuff but hated the actual first day?
I was clearly the latter, but I just learned to fake it well. Either way,these fun new things will help bring you up to speed for a new year, or at least bring back the nostalgia of it all. No one said you couldn't sneak a few cool pencils for your own desk, too!…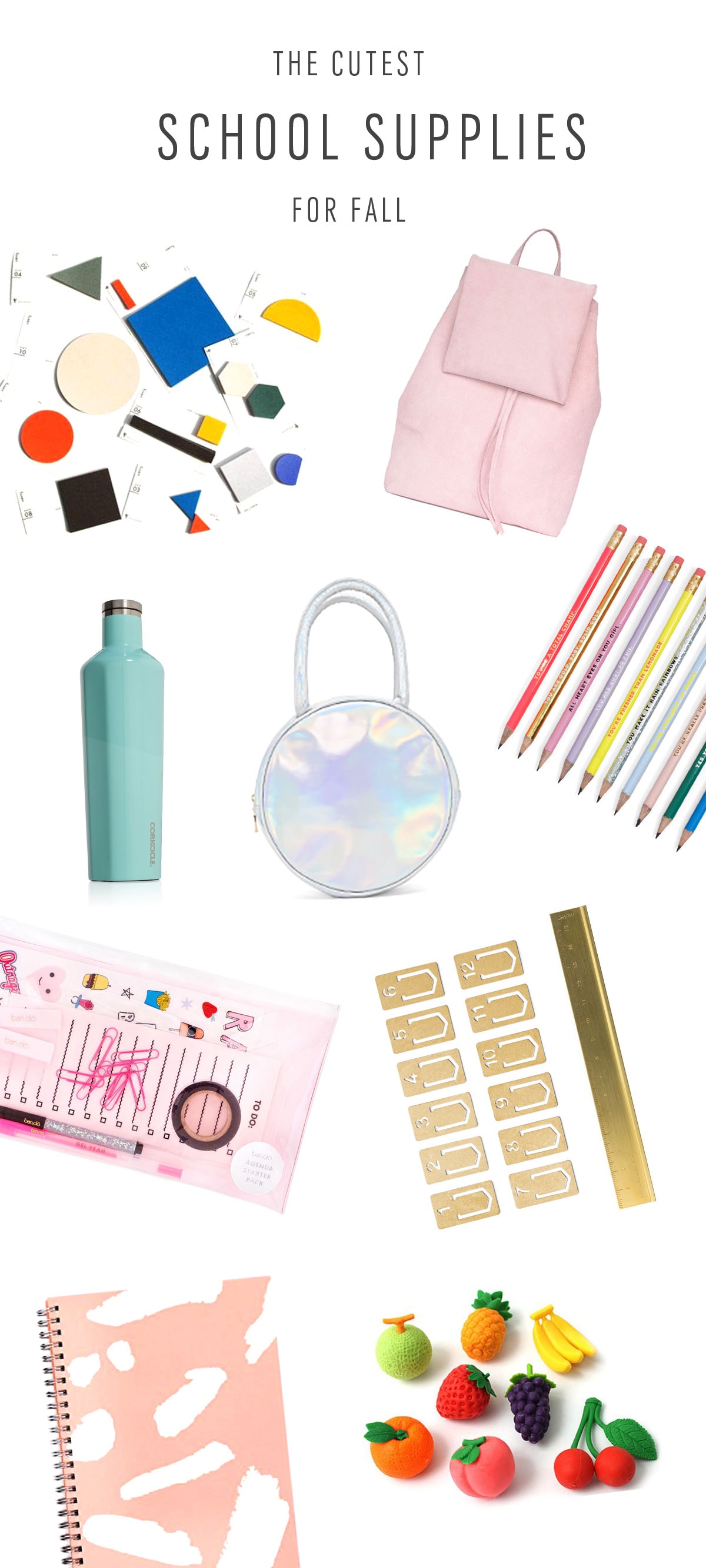 Are these geometric shapes not the coolest sticky notes you've ever seen?
This blush baby ain't no Jansport.
Pretty into this water bottle!
Holographic accessories are having a major moment right now.. Try this lunch box!
Ban.do really knows how to make a girl feel goood. Compliment pencils? Yes, please.
In a pinch this starter pack has your back.
You need these brass paper clips! And while you're at it, how about a brass ruler?
Such a sucker for a good agenda. This patterned one is precious!
Finally, these fruit erasers will make you look forward to mistakes.