Without a doubt, my favorite thing about the 90's becoming cool again is the velvet I'm seeing EVERYWHERE. Seriously, everywhere you guys! It works well for me, being that I always seem to associate the holiday months exclusively with cookies, extra shimmer, and a whole lot of texture. However, I wouldn't say that it is always the best case scenario for my bank account.
Either way, I was determined to work this #tbt material into my wardrobe this winter, so I went on the hunt for the cutest velvet statement pieces this Winter and with a budget in mind! Turns out there are quite a few options (shout out to you, Steve Madden! #notsponsored) and I'm not mad about it…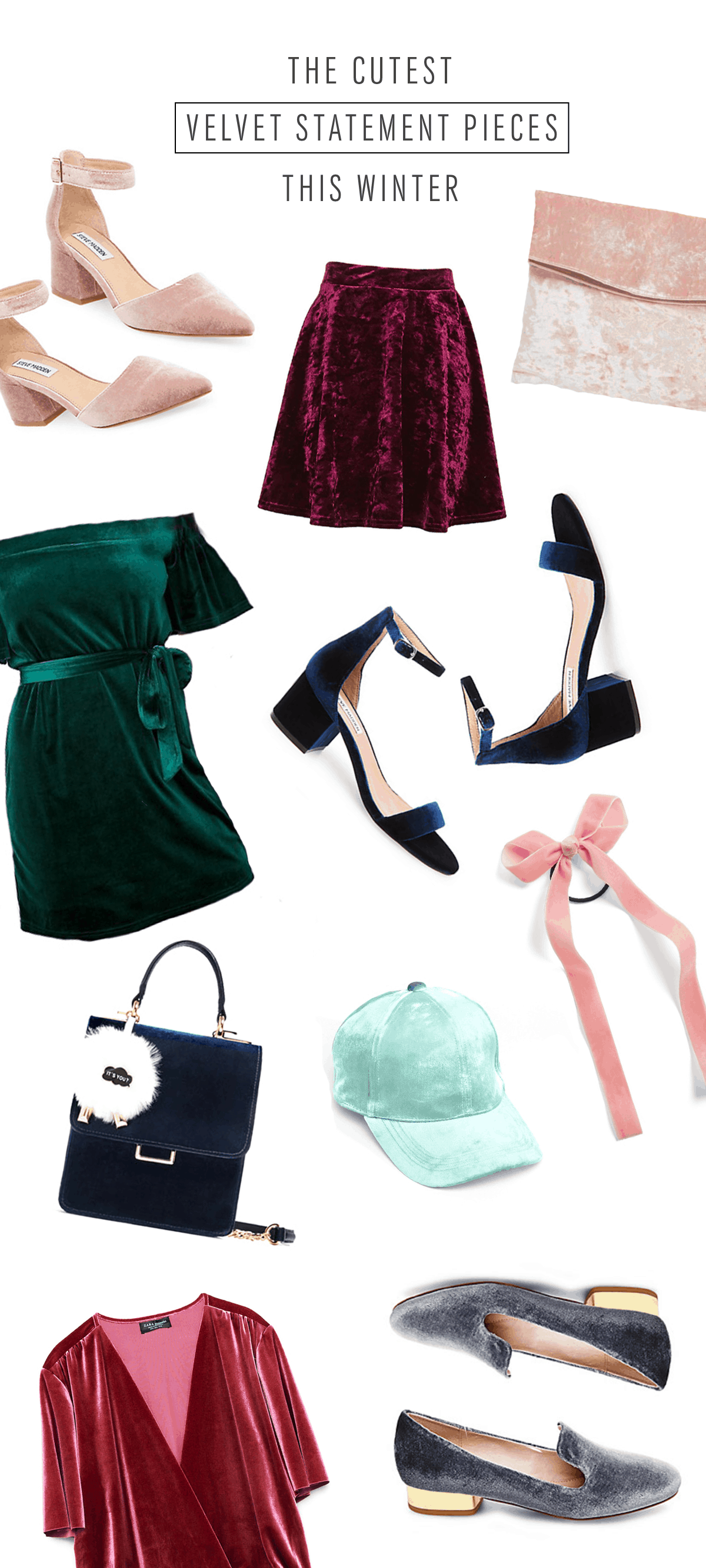 Under no circumstances will I ever turn down velvet pink heels!
This velvet red skirt is a classic must-have.
I want this pink clutch real bad…
How cute is this off the shoulder green dress?
These blue heeled sandals would go perfectly with.. well everything!
The chicest briefcase I've ever seen.
Because everyone needs a velvet hat, right? Ha!
Loving the idea of this hair bow!
Technically, this red shirt is a body suit.. Either way, I love it!
These loafers are my favorite item in my closet currently!
What do you think? I already snagged the velvet top for myself, and I'm seriously eyeing those pink heels.. I also wore the loafers allll around New Orleans a few weeks ago and had no complaints by the end of the day! Gold and velvet for the win, my friends..