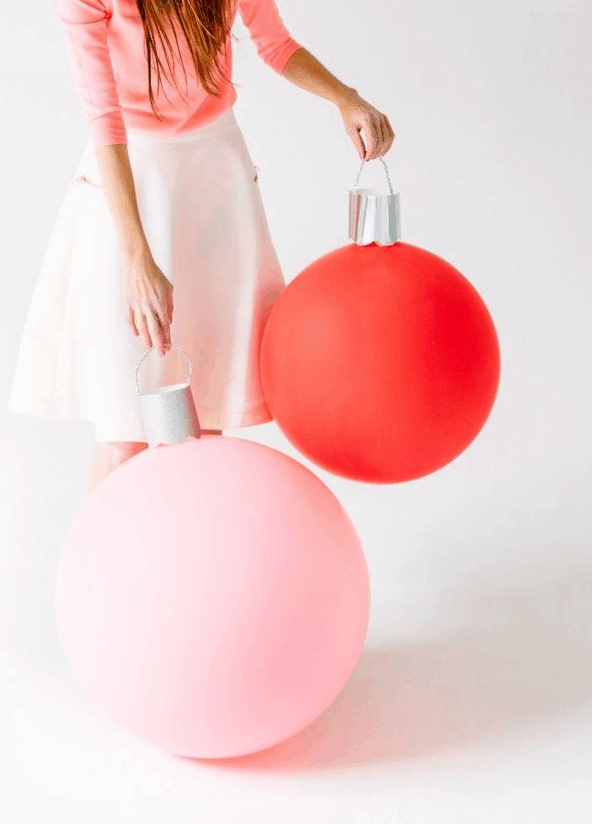 As much as I'd love to be DIY'ing, I'm once again on Dayquil and therefore have napping and surviving my day job as my highest priorities. Fortunately, I happen to know of some really genius DIY folks and decided I'd share a few of my current favorite holiday projects floating around, like these DIY giant balloon ornaments by Kelly of Studio DIY (photo by Mary Costa).
No joke, I literally read Kelly's post on these babies last Friday and proceeded to show everyone in the room and let them know that I was a proud friend. Don't judge me, I'd do it for you too.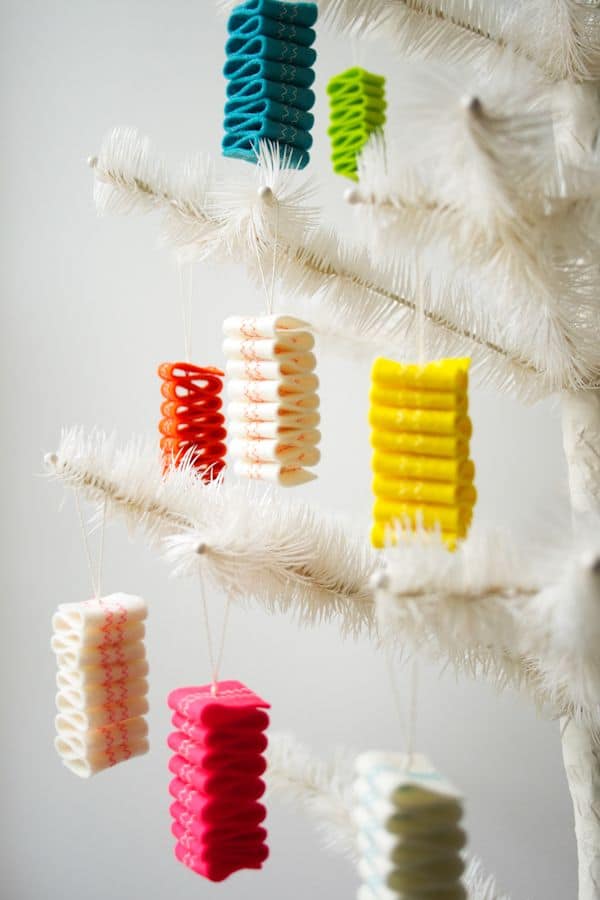 Can we also take a moment of silence for the unbelievable cuteness that is felt candy ornaments? Molly at The Purl Bee really blew it out of the snow with this one.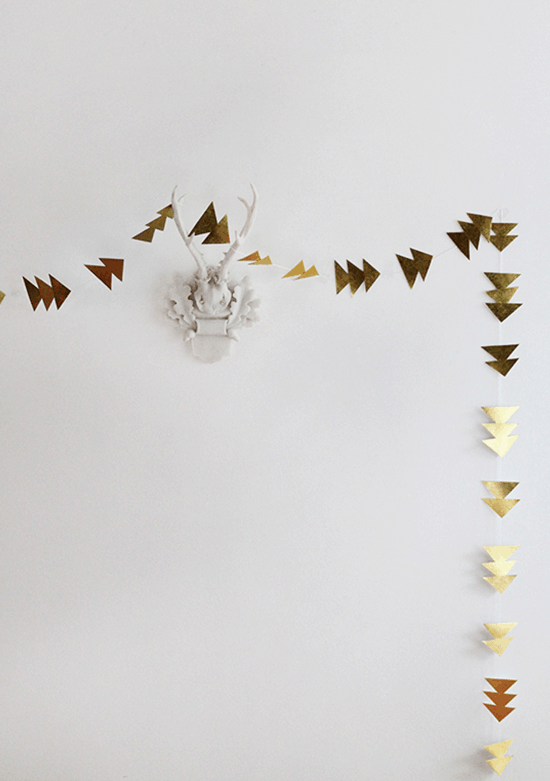 And because shimmery gold also counts as bright, I love this DIY golden triangle garland by Almost Makes Perfect, and very well loved Sugar & Cloth contributor!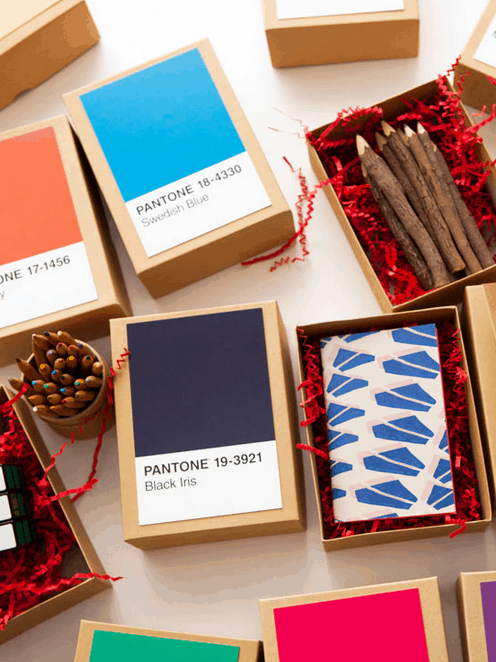 Anjelika over at Brit + Co. made these adorable Pantone boxes for an advent calendar but I think they're just as cute as holiday favor boxes or gift wrap, don't you?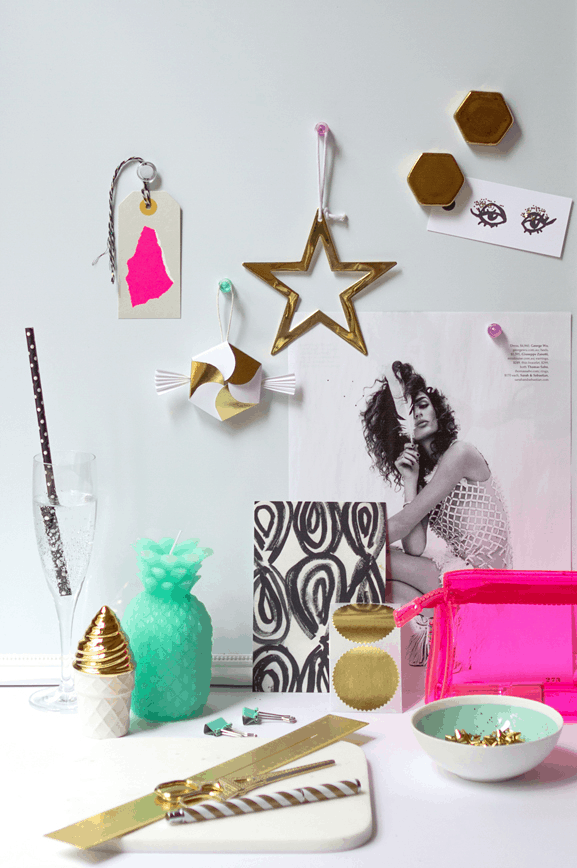 And lastly, super cute and functional DIY hexagon candy boxes by Eat Drink Chic for Oh Happy Day, what's not to love?