Originally I had planned on making an unconventional Christmas tree DIY using tulle and lights, but it really, really didn't pan out. In fact, now that I actually write out "tulle Christmas tree", I probably should have known..
On a brighter note, I've been hoarding this DIY wheeled create idea in the back of my mind for some time now, and I decided it would be a perfect double-duty solution for the holidays for traveling presents and organizing them once they're opened. Clever, no? Okay, so maybe Santa thought of it first, but it's still debatable.
Materials:
Wooden crate ($7 at Home Depot)
4 x Caster wheels
Screws for the casters
Spray paint (optional)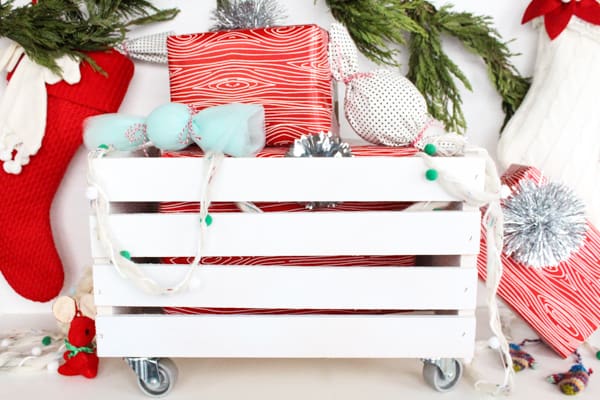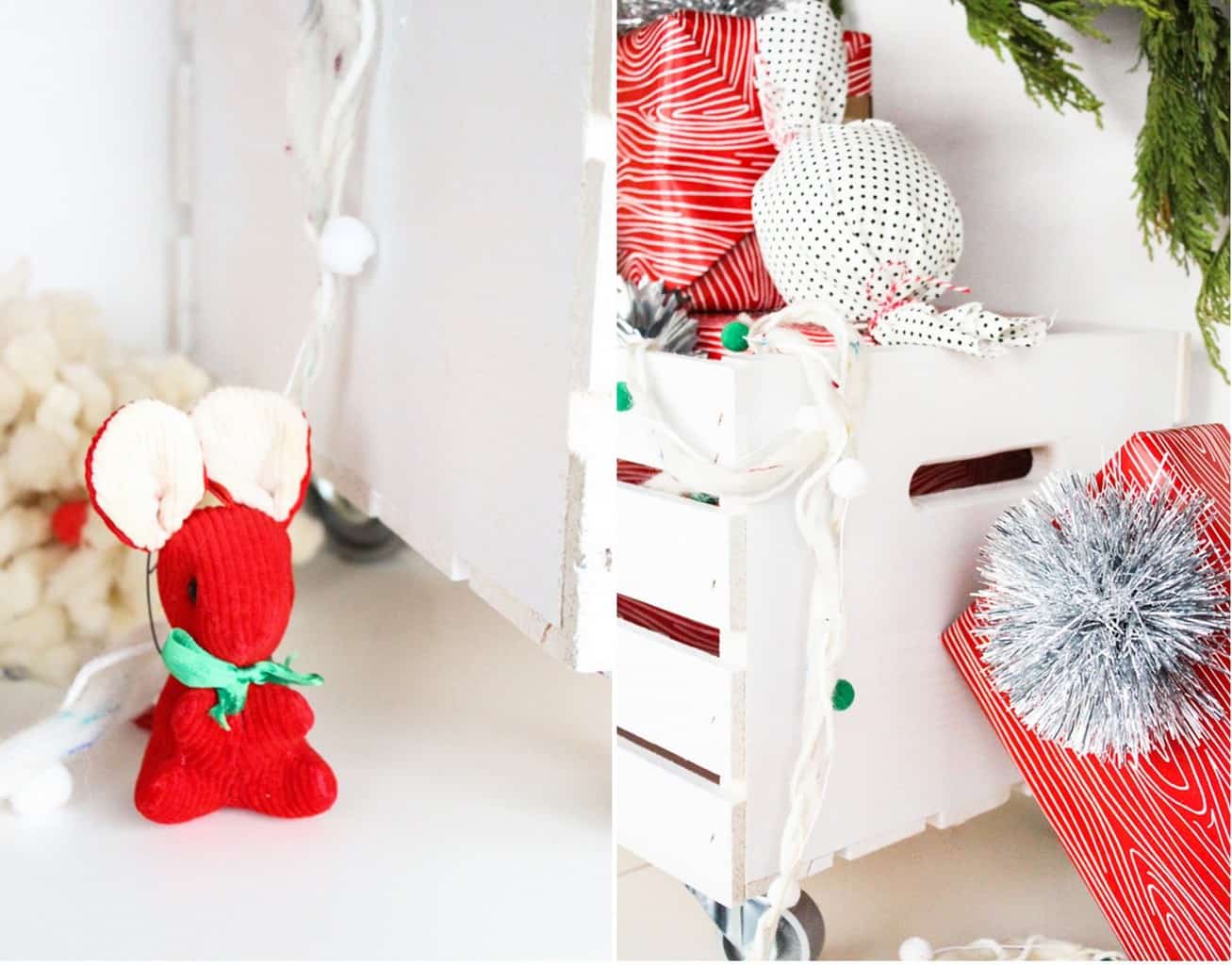 All you have to do to make this wheeled crate is spray paint the crate (unless you like the au naturale look), and then screw the wheels onto the bottom. It's really simple, but packs a big punch!