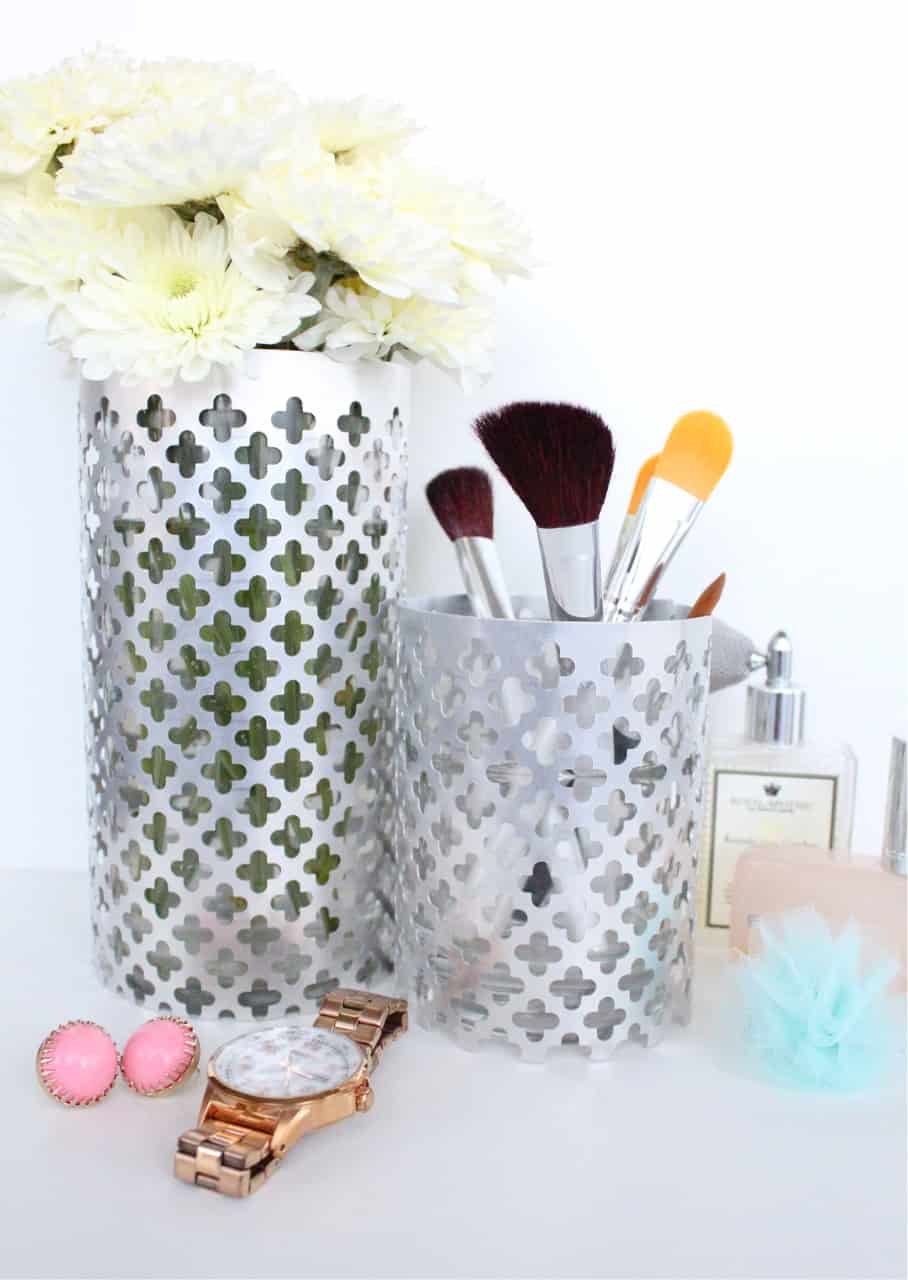 I'd like to think that I'm one of those people that always has a cute, well-kept house but that just isn't the case. In reality, I'd say I qualify for that category about 65% of the time except for when the holidays roll around and I slip on my betty homemaker apron and kick it up a notch to a solid 75%. Admittedly, these DIY vase and utensil holders I made the other day totally had me feeling like super wife. I mean you guys, I organized my make-up drawer. Do you know what a big deal that is? I'll have to get back to you on how long it actually stays that way, but for now I'm going to bask in my five minutes of awesome-ness.
Materials:
Decorative aluminum sheet (one sheet will make up to three small containers)
Small flat head screws & bolts (3 sets for each container)
Washers (3 for each container)
Heavy duty scissors/tin snips
Work gloves
Glassware
Superfine sandpaper/emery cloth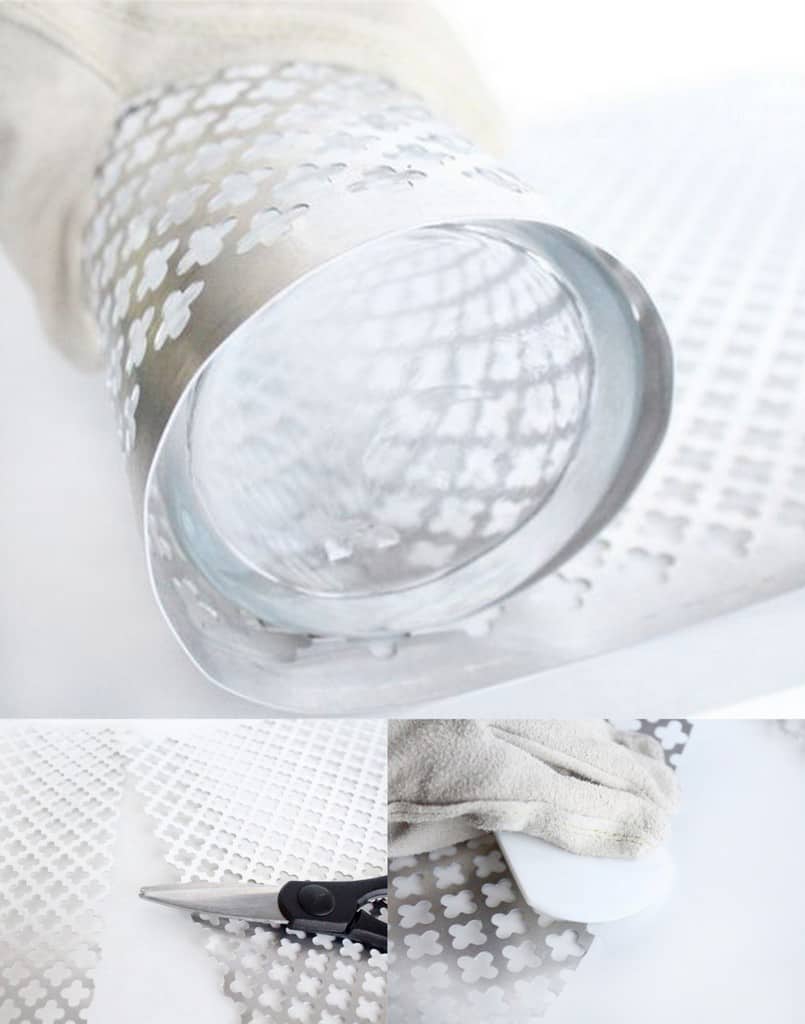 Most importantly, always wear gloves when you're working with this stuff, it's crazy sharp!
First, cut the aluminum to the height of your vase/glassware. Next, roll the aluminum piece around the glass to give it some shape and to mark how much material you need to make a cylinder around your object. You'll need to leave a little extra room so that it still slips over your glass after you insert the screws. Once everything is cut, sand the edges so they aren't hazardous to the touch with an emery cloth or super fine sandpaper.
Now all you have to do is insert the flat head screws through the cut-outs (with the washers in place) and twist the bolt on the other side. I put three sets of bolts on each vase so that they would keep their form.
Slip the aluminum over your glass and you're finished! You could use these for anything you wanted to really.