I'm going to claim this is an alternative Easter egg project just so that getting to hang candy from the walls wasn't my sole purpose (even though we all know it was.) Be honest though, you know you want to try this DIY candy-filled geometric garland juuuust a little bit!
There are a few ways you can use these DIY candy filled triangles: 1) make just the candy triangles and hide them in lieu of eggs or as party favors 2) surprise your darlings with a sweet garland to accompany their Easter basket 3) hang the garland in your house to help get rid of a bad case of the Mondays, I heard it works miracles.
Materials: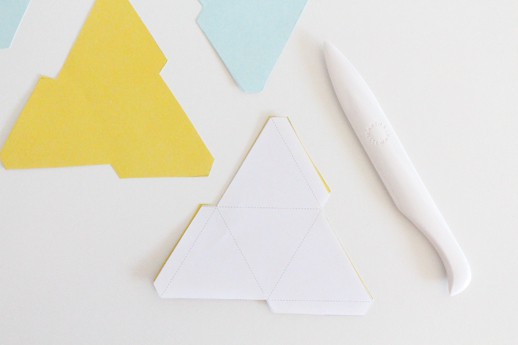 Cut out the templates from this download, and trace them onto your card stock. Cut out the shapes fromt the card stock and lay the the template on top.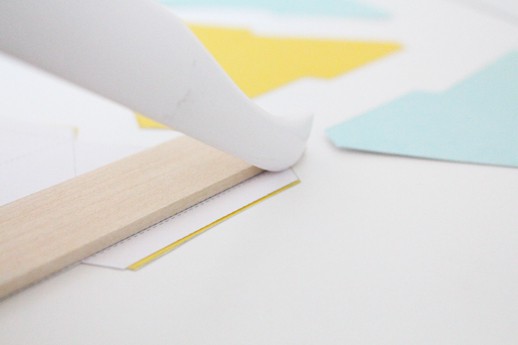 Use the scoring tool and ruler to firmly press the round edge of the scoring tool straight across the dotted lines of the template. This will make your triangle cut-outs simple to fold with crisp, straight lines.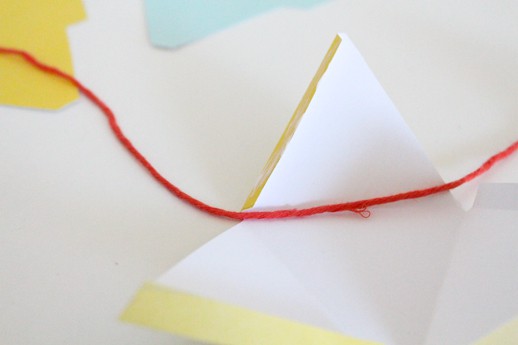 If you're making the garland, once you have all of the sides scored and folded, place your string across the triangle.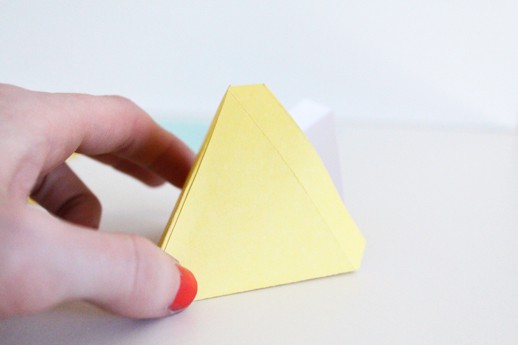 Brush glue on a flap of the triangle and fold it into place. Hold it until it keeps it shape, and place your candy inside. Then glue the remaining two sides into place.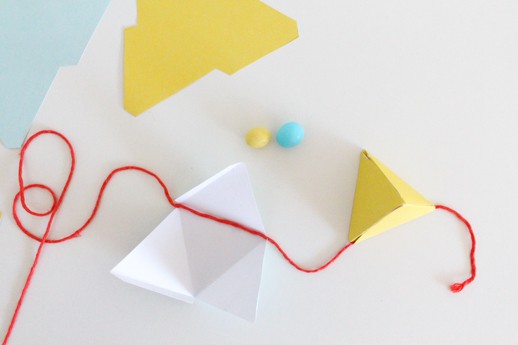 Repeat this process until you've finished all of your triangles, adding each triangle onto the same strand of cotton. Knot the ends of the string once you're finished.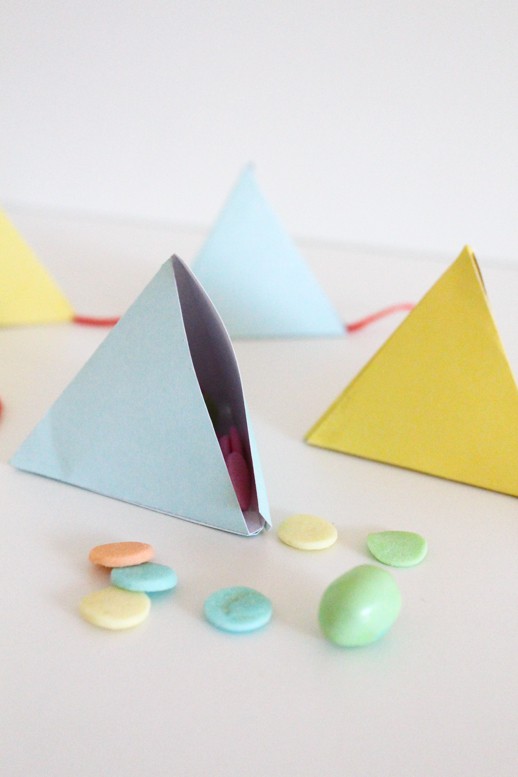 To get the goodies inside, just pop open one of the sides and you'll have a fist full of treats! Or in some cases, a better Monday morning.