I'm a big advocate for hostess gifts. Mostly I just love giving gifts in general, but hostess gifts hold a special place in my heart considering I'm an over-acheivor when it comes to parties (and by over-acheivor I actually mean that I run around like a maniac making things just so).
All of this to say that the holidays are the perfect time for a DIY hostess gift for the ones on the front lines of party planning, like this DIY coffee stained gift set filled with hot chocolate for two!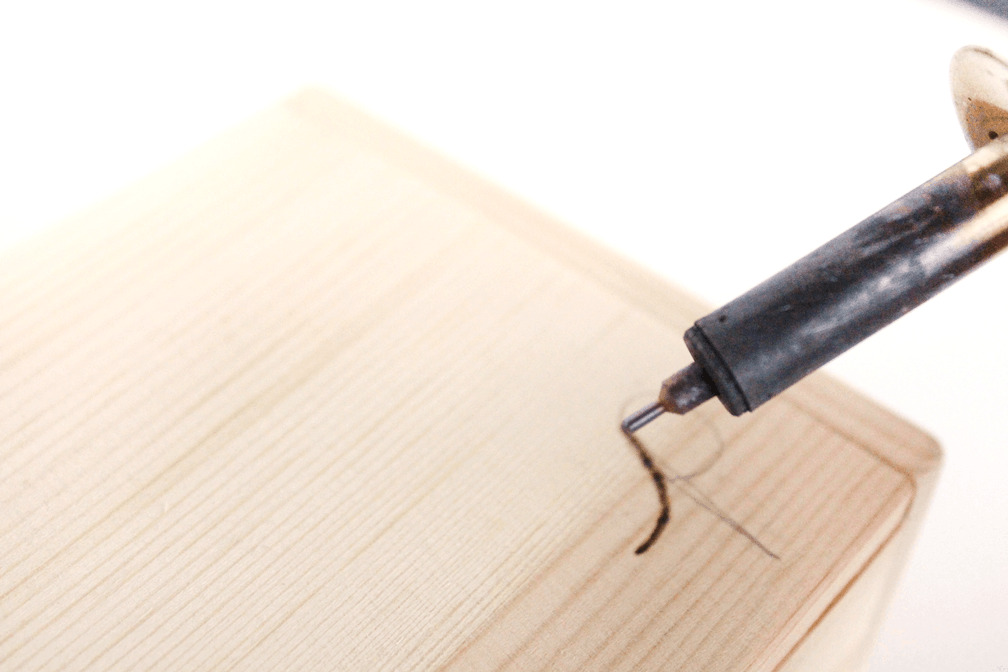 First, I bought this simple unfinished box at Hobby Lobby and burnt a monogram on the corner using a simple wood burning tool.

I used fresh coffee grounds to stain the wood naturally, this way it's food safe if you want to fill it with cookies or fun edibles, and it's practically free considering we drink coffee as our second water.
All you have to do is rub fresh grounds over the entire box with either your hands or a clean cloth. The more layers you do, the darker it gets. Rinse the whole box once you have the color you're going for.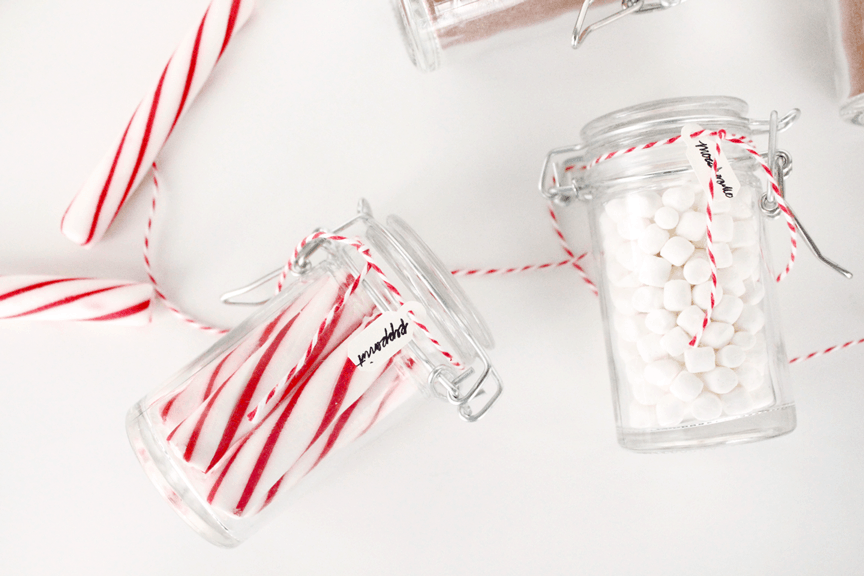 Then I filled glass spice jars full of hot chocolate mixes, marshmallows, and peppermint to make a hot chocolate for two gift set! It makes for a really inexpensive, personalized gift that people can reuse.
Also, what did you think of the awesome giveaway from yesterday? You can find the 4th day of the 24 merry days blog event on The Sweetest Occasion today!
Oh, and my "Meet the Maker"  interview is live over on Kollabora for you to get a little behind the scenes scoop on S+C!