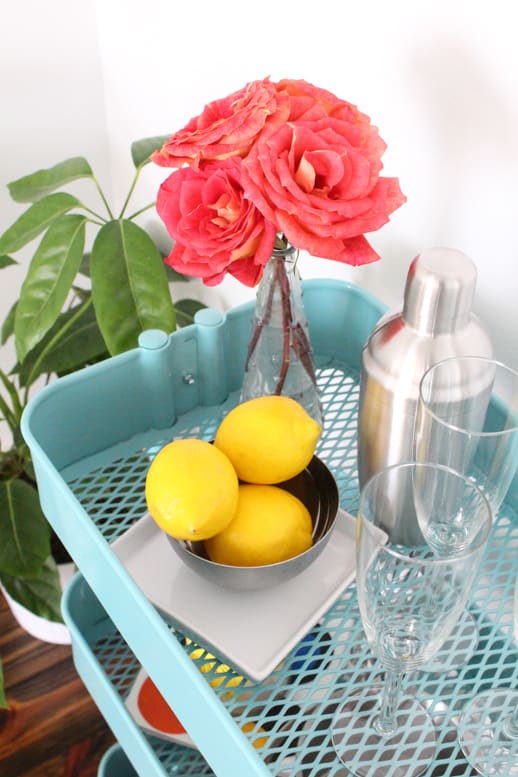 Last week's DIY event with Ikea Houston was a huge hit! I think we ended up making room for about twenty or thirty more people than we thought, and I loved meeting all of you! For those of you that couldn't make it, it was all about entertaining on a budget.
I used this Ikea kitchen cart and a few other pretties, including DIY coasters, to show you how to do some thrifty entertaining. First, I'll show you how I styled the cart in my home.–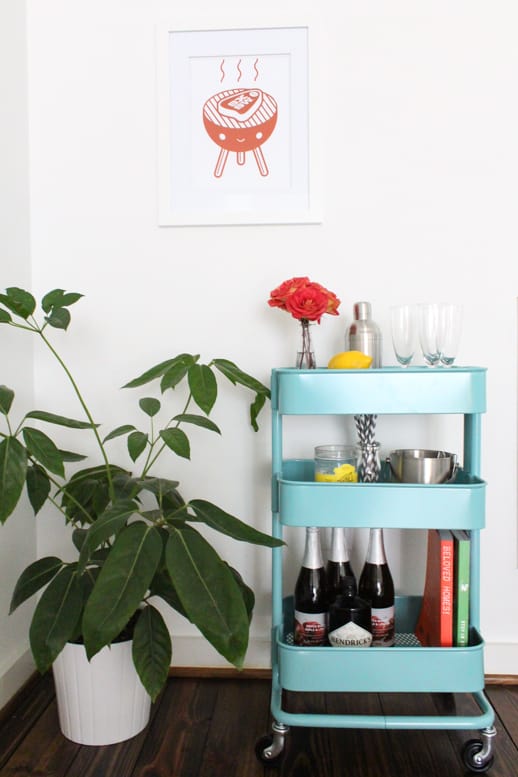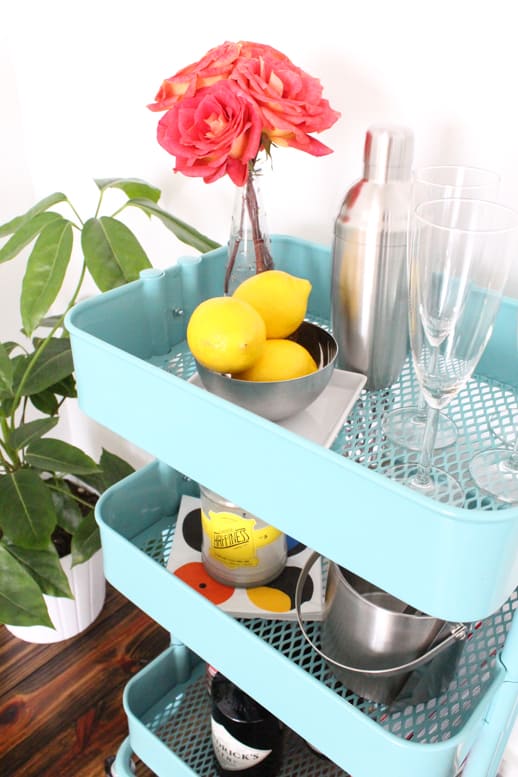 Of course you can have the entertainment cutest cart on the block but it's not going to disguise a growing collection of water stains from the aftermath, so for the craft portion of the event, we made our own patterned coasters. Here's how–
Materials:
Use the painters tape to create geometric lines or shapes, and to tape the coaster down to your work surface so it doesn't slip around as you paint. Using craft paint and foam brushes, design your coasters by mixing and matching colors, layers, and patterns, letting the colors dry in between coats.
Tip: Always paint thin layers away from the edges of your painter's tape or stencils if possible to give your design crisper lines by not allowing the paint to bleed underneath.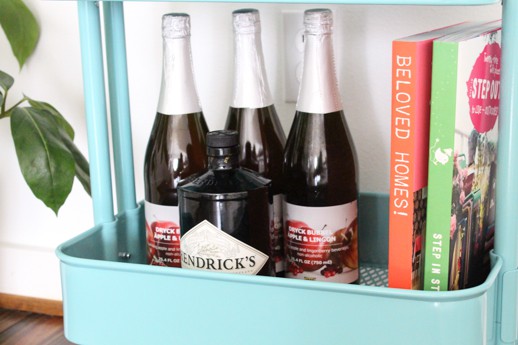 Don't forget this week's DIY event is on Thursday, August 15th at 7pm at the Ikea Houston store! We're making recycled pendant lights that you definitely don't want to miss.