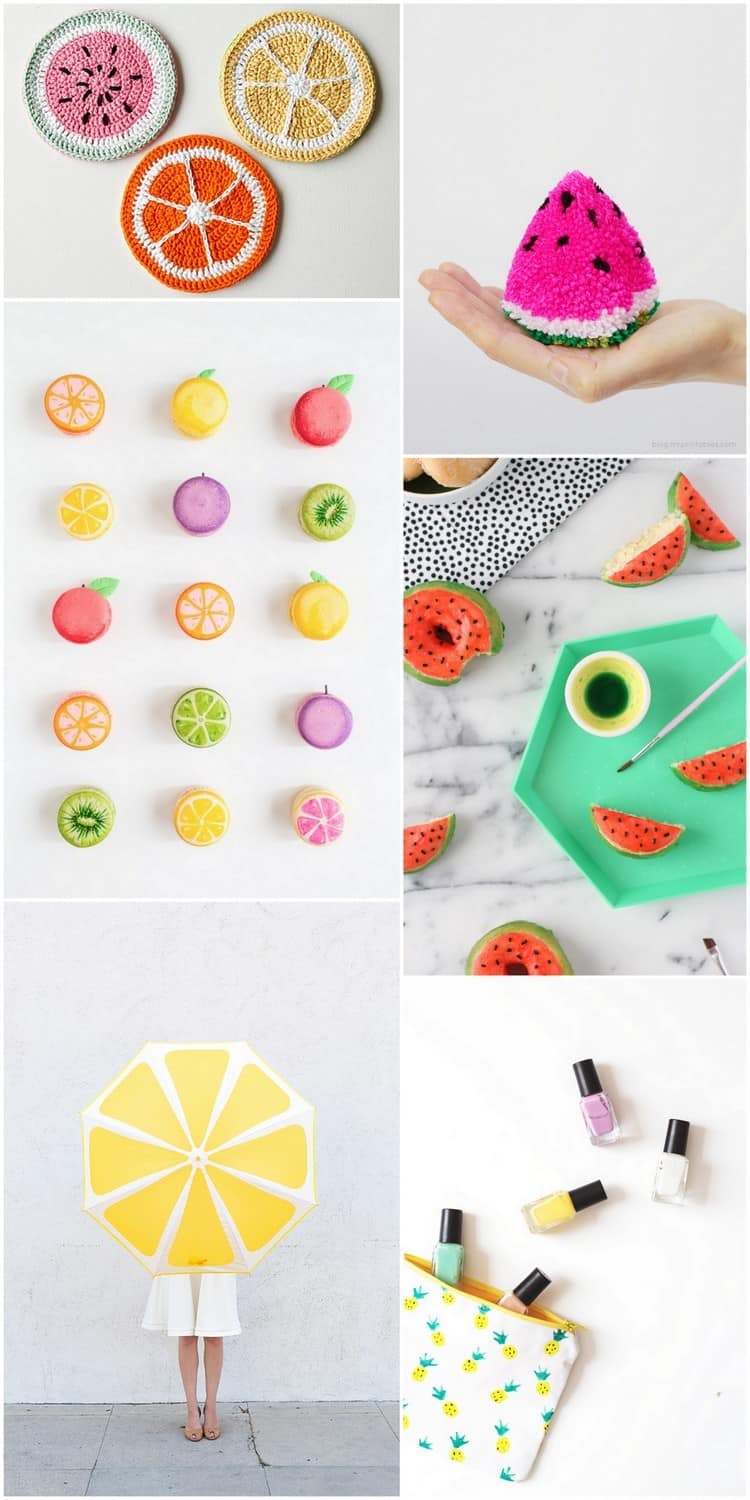 Well ladies and gentlemen, I've reached a point where my unhealthy death grip on my computer has come to a head. Last night it took a dive for the worse and decided to completely shutdown, so alas, I have to postpone my DIY post for today and instead make a medical emergency trip to the Apple store and beg them to do overnight reviving on my baby. Which leads me to my next point: fruit.
Clearly the two go hand-in-hand, and since I can't bring my own project to the table today and I'm bowing out of the fruit game with my last fruit inspired project on Julep next week, I decided I'd my an ode to my favorites from the summer. Here we go-
DIY crochet tutti frutti potholders by Wink for Tutsplus // DIY pom pom fruit by Mr. Printables // DIY fruit macarons by Sugar & Cloth // DIY watermelon donuts by Paper & Stitch // DIY fruit slice umbrellas by Studio DIY  // DIY fruity print zipper purses by The Lovely Drawer 
Lastly, this crazy awesome fruit grill made an appearance on the list too, but I didn't want to scare anyone away too quickly. Hope you all have a great weekend! xo
Check out these other awesome posts!