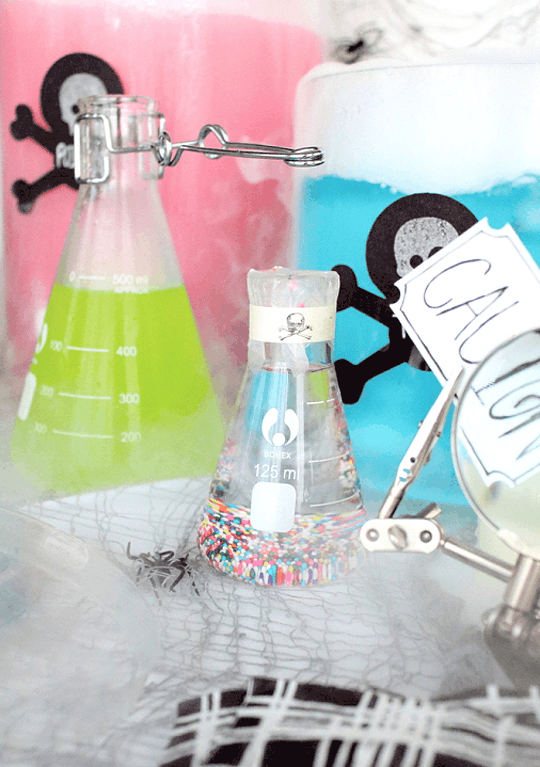 In case you're new to Sugar & Cloth, let me just introduce you to how I don't do scary Halloween. Case in point, last year's DIY mad scientist Halloween party. It's more pink and green and scientific than it is creepy and scary. Here are a few of my favorite's from the archives…
First up, fog. It just makes everything look cooler when it comes to Halloween, but getting the look can be easier said than done. This tutorial shows you how to  use dry ice for fog (aka how to impress your friends).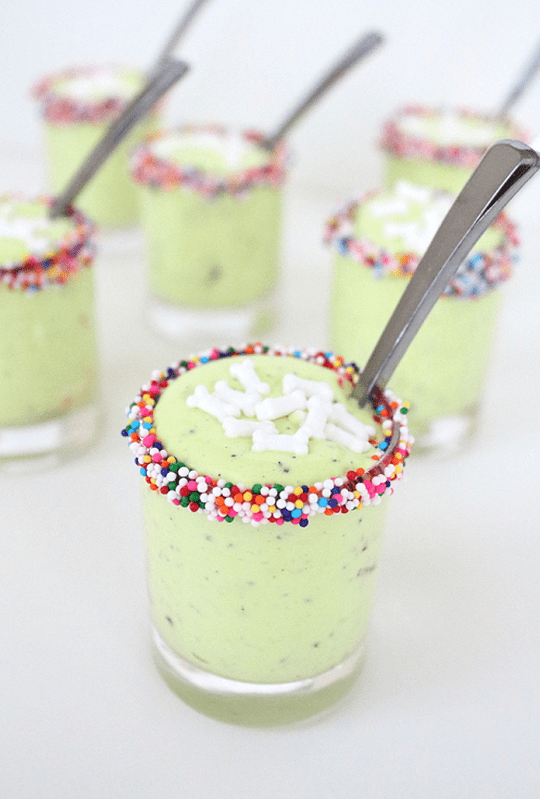 Maybe one of my all time favorite recipes just for the simple reason of it requires only the skill of stirring to make, and the colors are ridiculously cute together is my monster guts recipe.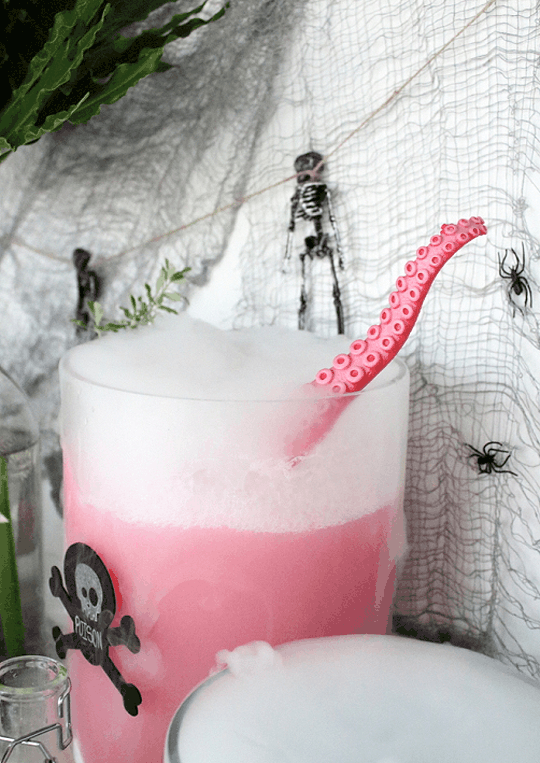 In case you thought Paper Source was only good for scrapbook lovers, think again. You can find this plastic octopus leg there to make my DIY animal leg ladle in all of five seconds.