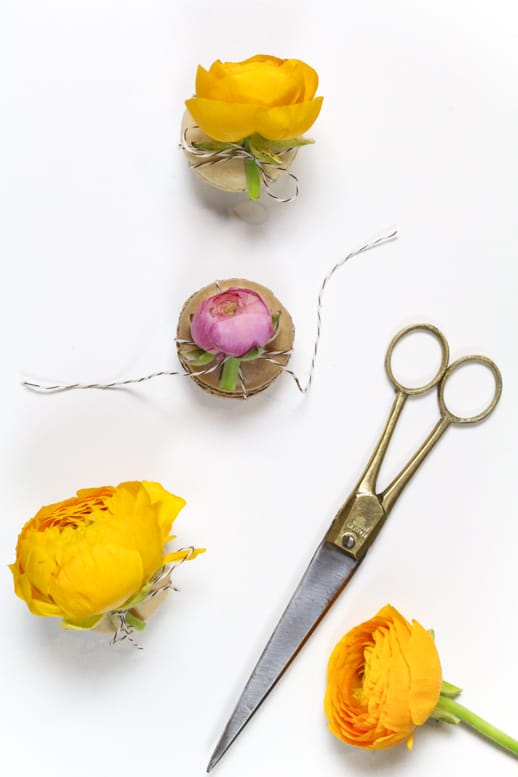 After I was cleaning up my DIY mess from yesterday's post, I had a little stroke of genius  luck. I had a few ranunculus blooms laying next to my extra macarons and twine, and the cuteness almost killed me! One thing led to another, and before you know it, I was tying ranunculus to macarons… and making these amazing DIY flower topped macaron favors!
Let's be honest, would you not squeal with excitement if you were handed a twine wrapped macaron with a ranunculus on top as a favor? I thought so. To make sure you're the one wowing instead of being wowed, I'll show you how I made them!

MY LATEST VIDEOS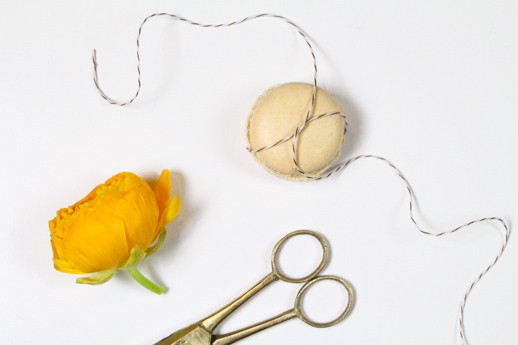 Tie twine around a macaron just like you would a Christmas present.
Before you knot it, clip a flower just below the bloom , and knot the twine around the stem.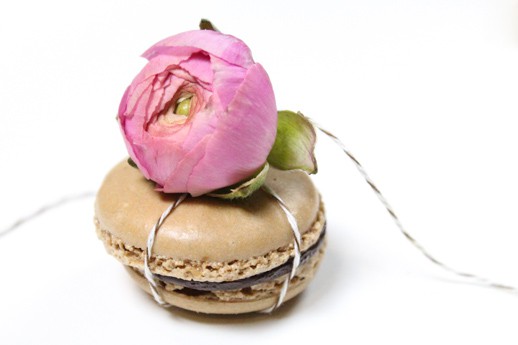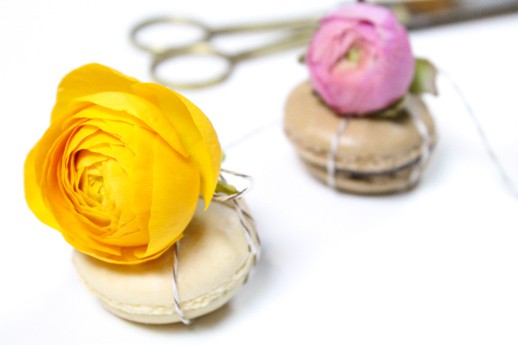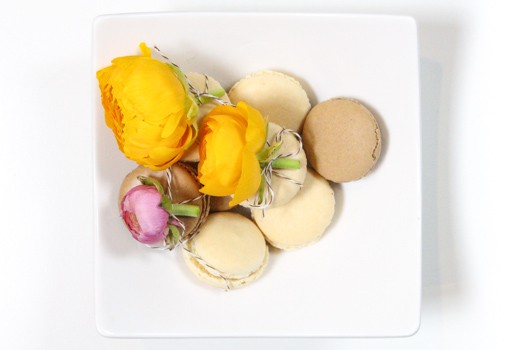 Once they're tied, set them out in a pretty dish or favor box for serving!
Check out these other awesome posts!