DIY Fruit Koozies — In case, you were looking for a budget friendly fruit trend project, these DIY Fruit Koozies are sure to fit the bill and be the perfect summer gift…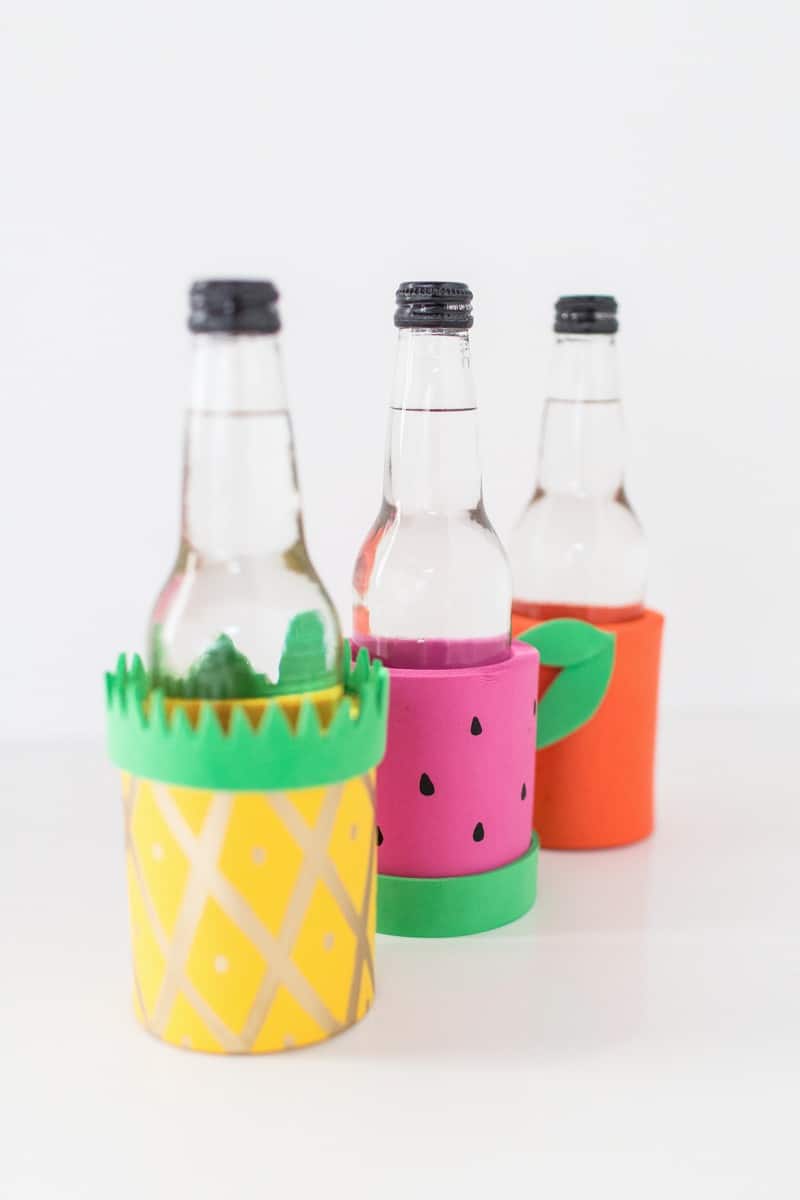 And for my last fruit trick, I introduce you to these DIY Fruit Koozies! Bet you didn't see that one coming did you? Yeah, neither did I.
But sometimes you just roll with koozie punches when they scream to be made into fruit, you know? You can see all of the juicy (get it?) details over on Julep today!
In other news, while everyone is going back to school shopping, I'm rooting around for holiday inspired things for fall and Christmas shoots.
You'd be amazed how difficult it is to come by this time of year unless you're hitting up Hobby Lobby's Christmas in July section like a maniac.
All of this to say be nice to the girl in front of you in line buying only mint green and red things during tax free weekend this week!
I'll catch you tomorrow with another summery treat!