I'm not exactly a huge risk taker when it comes to fashion most of the time, unless you consider not wearing any matching colors or items high fashion.
In that case you could consider me a wild tiger of all things stylish. Until that's confirmed, I'm cool with a few high risk accessories, so here's a geometric bib necklace DIY for all of my fellow style tigresses.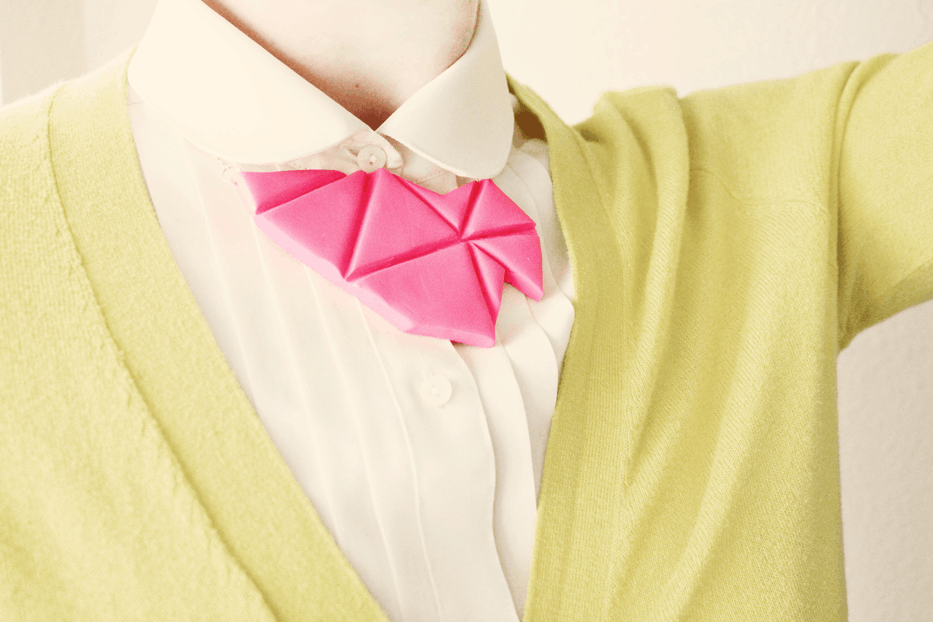 Adjustable necklace chain
Jump rings (sized according to your chain of choice)
Premo Sculpey clay
X-acto knife/smooth bladed knife
Toothpick
Needle
Kitchen roller/clay smoothing tool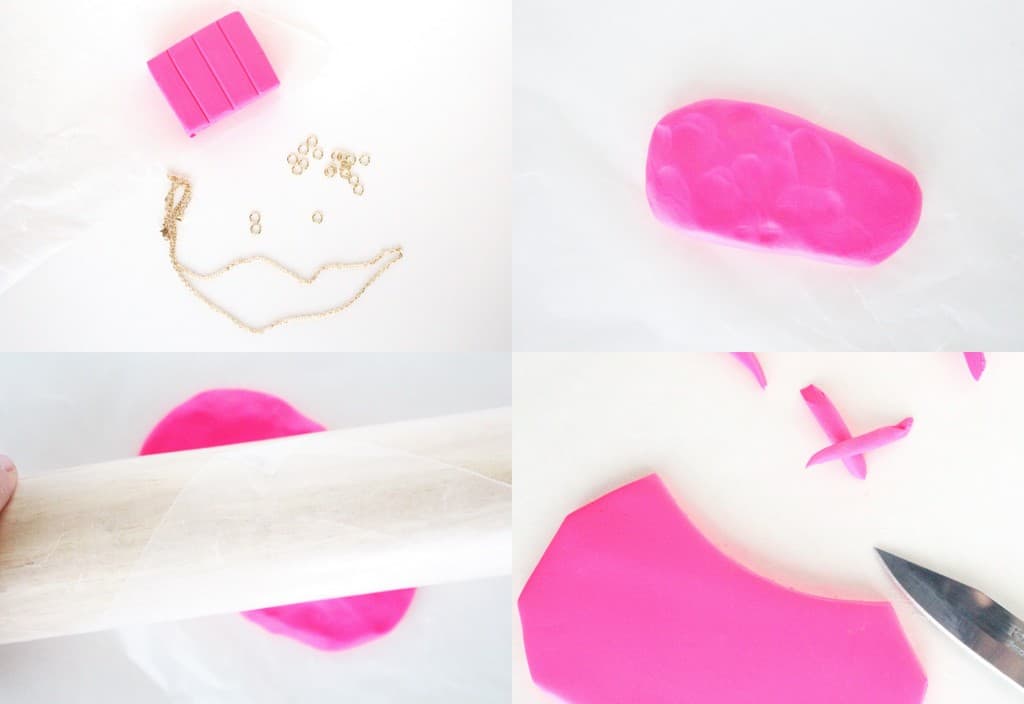 Soften the clay with your hands and form a rectangle. Flatten it onto to your work surface and use clay smoothing tools ( or a kitchen roller covered with wax paper) to smooth it out.
Next, use your knife to start cutting edges away to form the general shape of your pendant.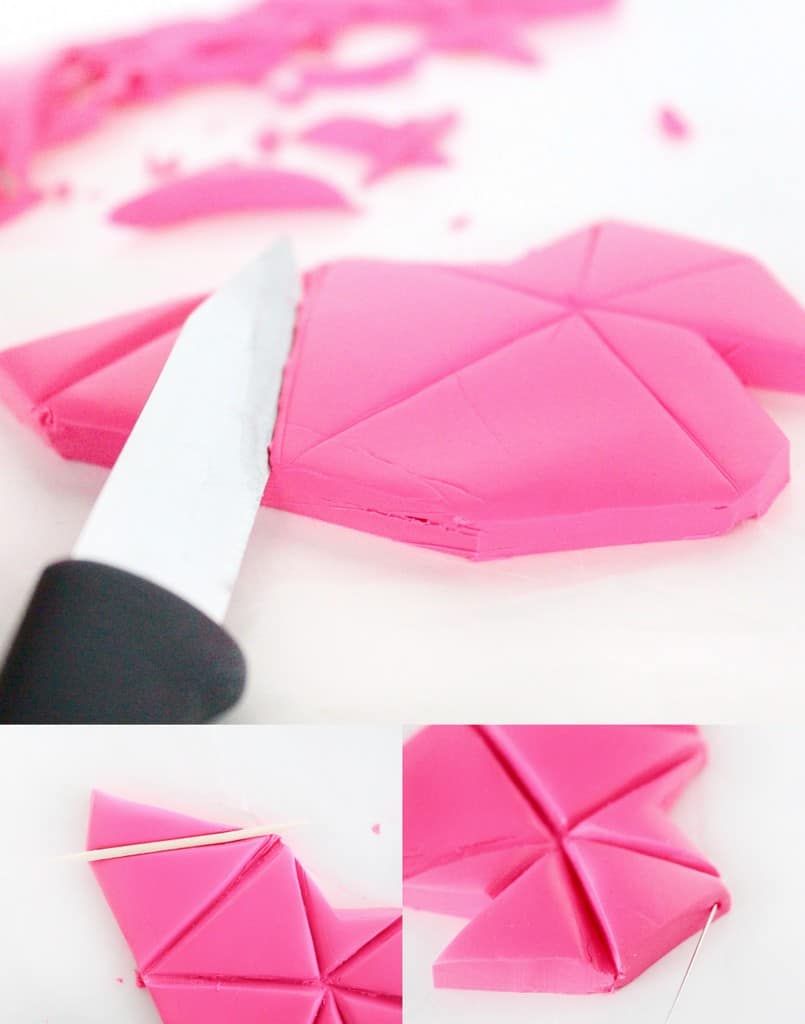 Once you've got the shape you'd like, start cutting away small indents for the geometric pattern. Use a toothpick to smooth the cut-outs like you would a mini kitchen roller.
Lastly, use a thick needle to create holes for the jewelry hooks on each side of your pendant.
Bake your finished pendant on 275 for about 30 minutes (depending on the thickness according to your clay instructions).
Now that your pendant is sealed and cooled, slip a jump ring through each side, and attach them to your chain.