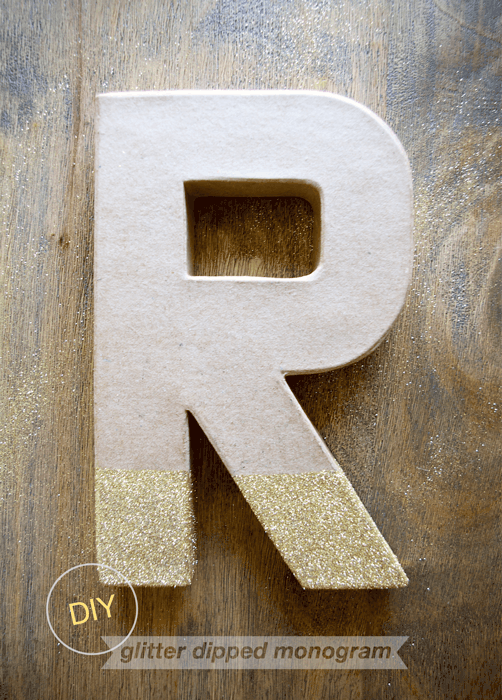 I've always liked wreaths. Not necessarily the crazy, over the top, one for every holiday kind of wreaths, but just something that expresses your personality when guests knock at the door. I've come up with some modern takes on wreaths, but I can't actually bring myself to call them wreaths. So, for the purpose of this DIY, I'm going to coin the phrase door logos. Never underestimate what your door logo says about you, people.
Glue
Cardboard monogram
Paint brush
Glitter
Paper plate
Matte finishing spray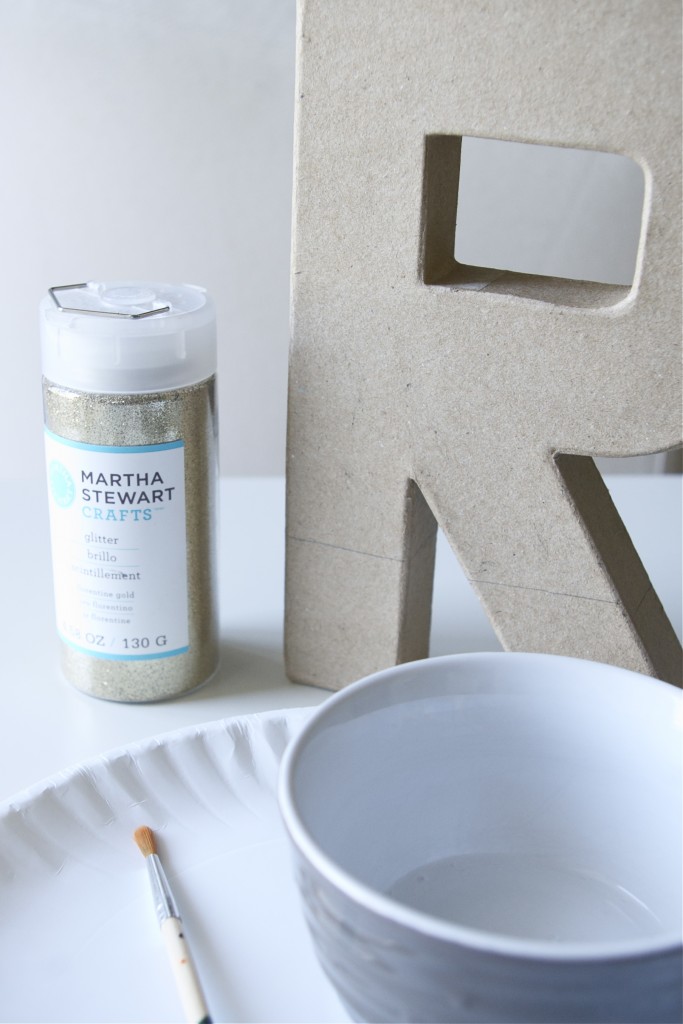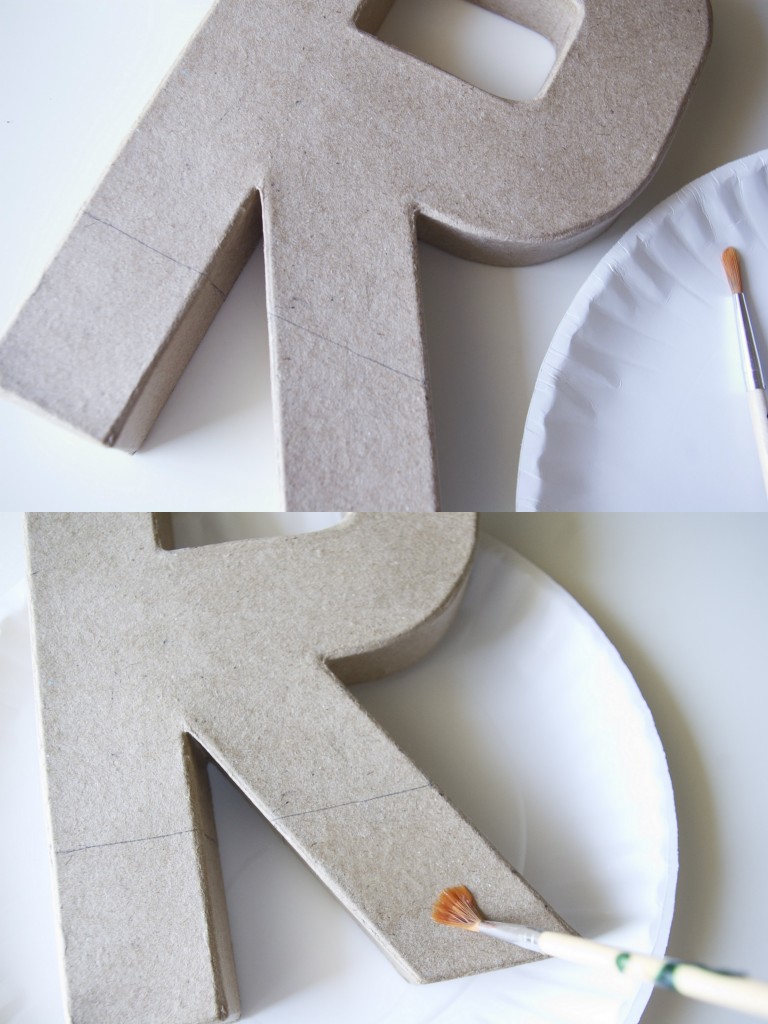 Measure or sketch where you'd like for your glitter to stop so that you have a cohesive look, and then begin painting glue onto the first section.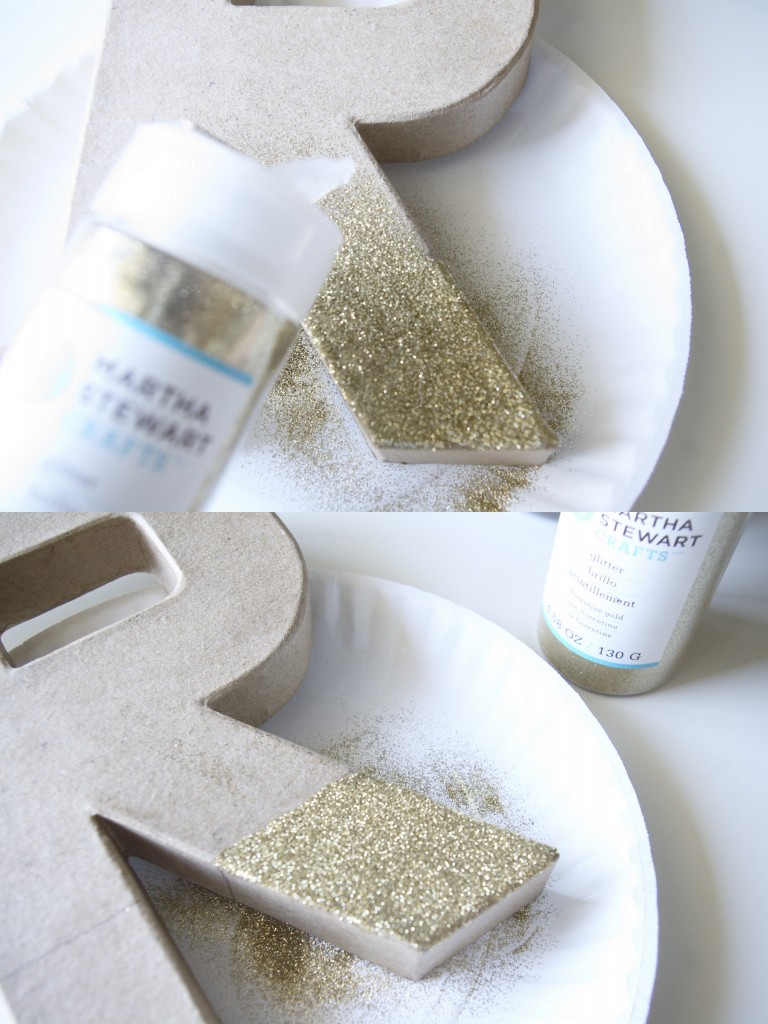 Sprinkle glitter (I used Martha Stewart gold) onto the wet glue and then dust off the excess.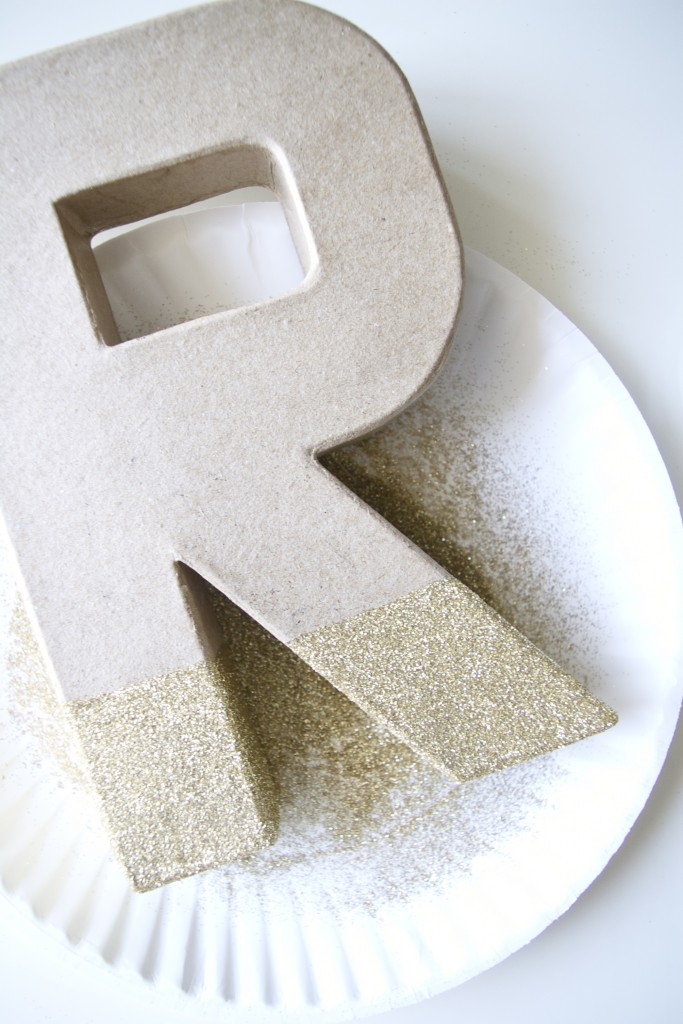 Continue the same process for the remainder and then let it dry. Spray matte finishing spray over the finished product to weather proof it!