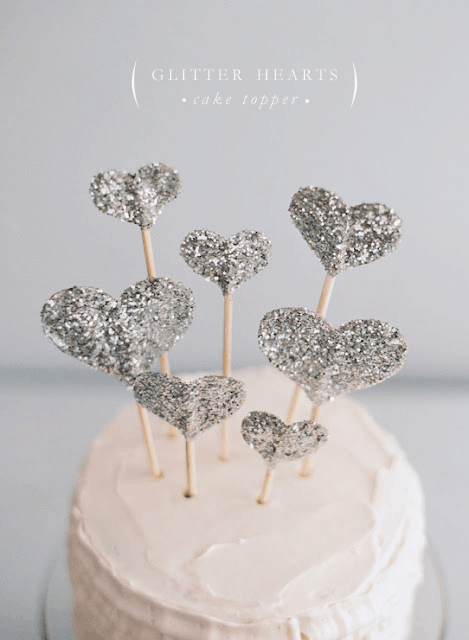 I love pretty cakes. Ironically though, hubby and I have an ugly birthday cake tradition. It all started accidentally a few years ago, and we've kept it up ever since. One failed attempt led to another, and the next thing you know, our cakes were so hilariously awful that they were far more memorable than any others. With that being said, if I could always come up with something as simple and pretty as these glitter heart cake toppers by The Paper Pony, then I may have been able to avoid some minor catastrophes… just some.
project & photos by The Paper Pony
Check out these other awesome posts!