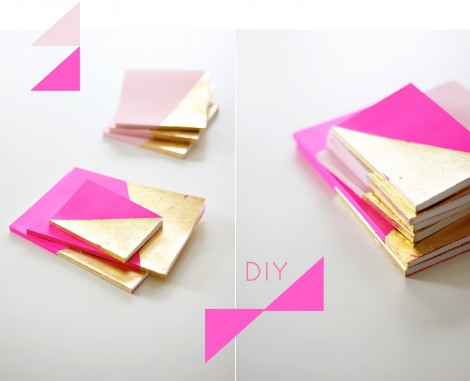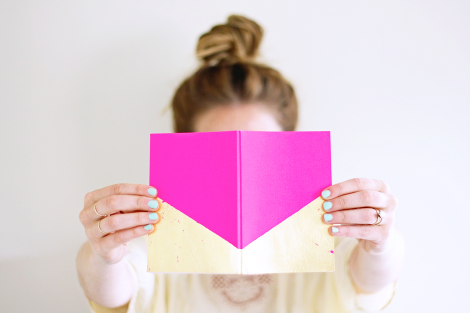 It's no secret that I'm really into the "dipped" look right now. I think I've posted at least two DIY's with some color dipping relation (here & here), so I refrained from titling this one as such (although I still read it in my mind as Gold Dipped To Do Notebooks, shhh). Seriously though, who wouldn't want to help scratch out a few bullet points on your to-do list if they saw you jotting it down in this little beauty, hm? I should confess though that I've never actually tried to make my own notebook after finding this project because I'd rather not disappoint myself with falling short of how perfect these turned out. Instead, I'll direct any questions you may have to Whitney, at Eat Sleep Cuddle. Directions as said by the pro..
photos & DIY by Eat Sleep Cuddle // layout by Sugar & Cloth
Check out these other awesome posts!