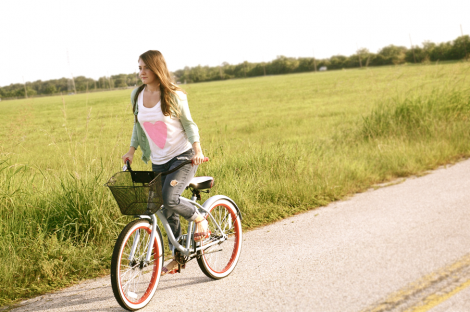 There are certain crafts supplies that don't like me. One of those is dye. Maybe it's just the fact that I'm somewhat of a messy crafter, but I'd prefer to believe that it's just the unforgiving nature of dye in general. Either way, I found the perfect solution to my dye troubles with Tumble Dye. It's still a permanent color once it's set but it's water based so you can easily fix mistakes (or splatters), and that's what I like to call the beginning of a long relationship. This DIY graphic heart tee was a must-try project after my fabric dye discovery…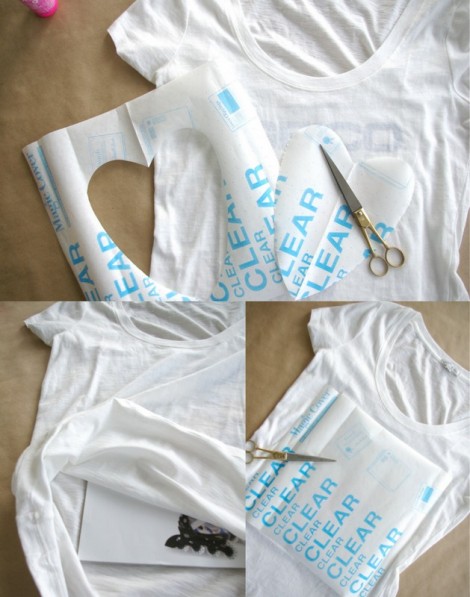 MY LATEST VIDEOS
You will need:
Plain tee
Tumble Dye spray in your choice of color
Clear adhesive shelf liner
Scissors
Magazine
Iron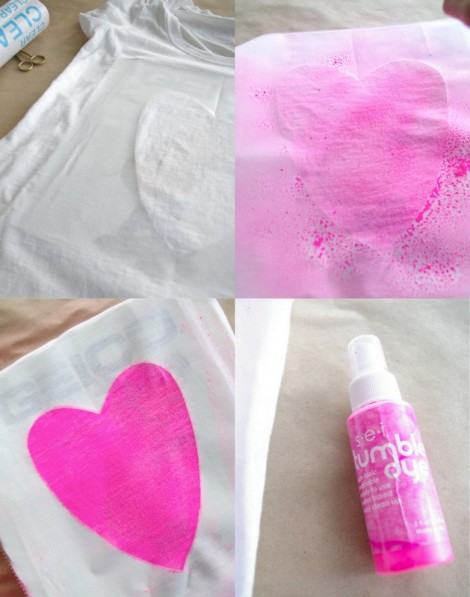 First, put the magazine inside the shirt so the spray doesn't bleed through. Measure and cut the size heart that you want from the adhesive liner. Stick the liner to the shirt where you'd like the graphic, and then spray several thin coats of tumble dye. Wipe of the excess dye from the liner (so that it doesn't get on your shirt when you peel the liner away). Wait until the heart is dry, peel the liner off, and iron! Also, Tumble Dye is washable, so if you make a mistake you can correct it with just a wet towel, it doesn't set until you heat it.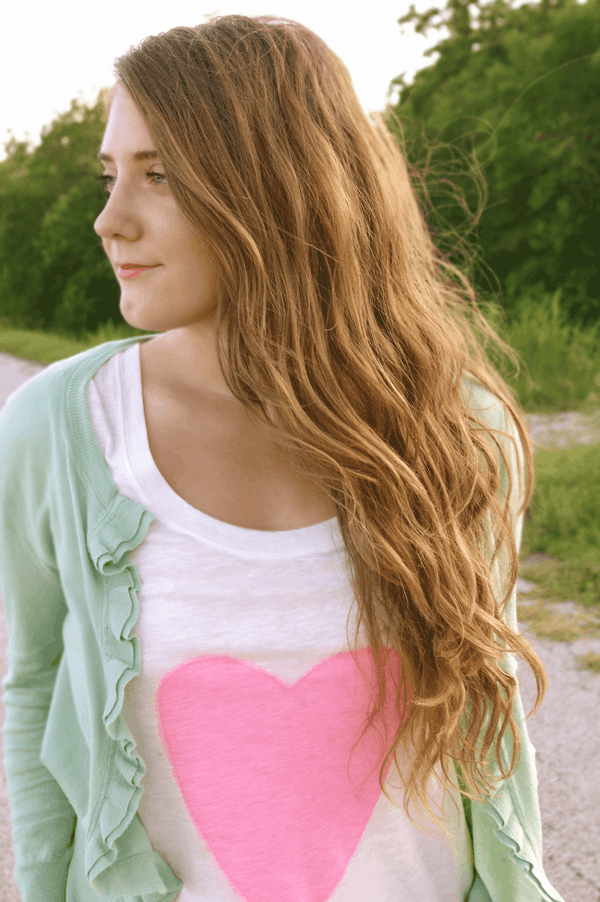 Cute, don't you think? Simple graphic tees are definitely my summer staple! What do you think of this DIY Graphic Heart Tee?
This post may contain affiliate links which won't change your price but will share some commission using Shopstyle, Reward Style, and/or Amazon Associates.
Check out these other awesome posts!