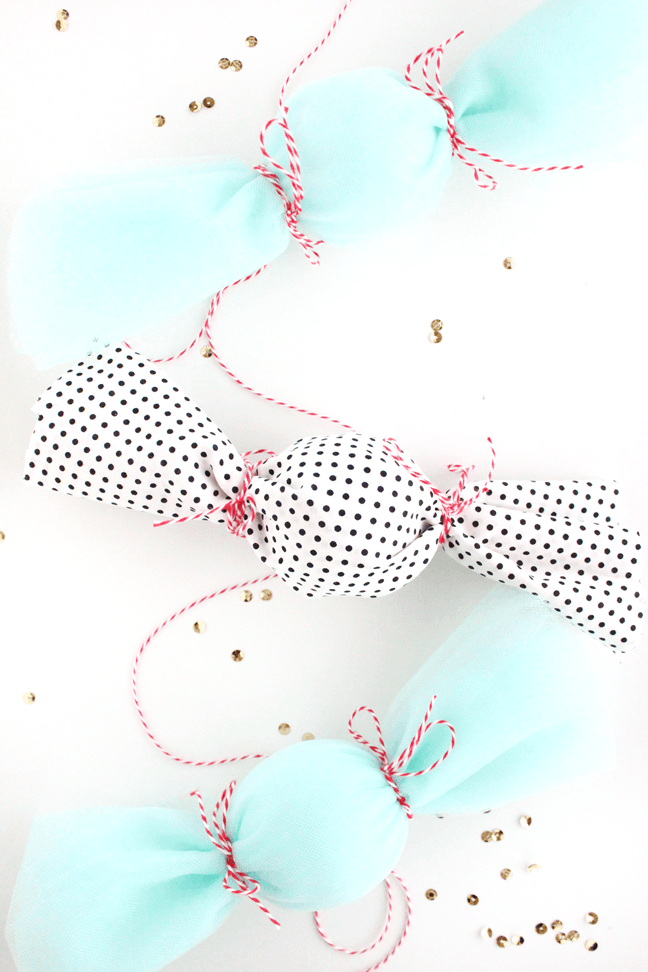 I love receiving money and gift cards as much as the next gal, but the little kid inside of me really, really loves the surprise of opening presents. It also loves shiny things and dessert first so it might not always know best, but in the case for turning gift cards and cash into mystery stocking stuffers, it knows what it's talking about!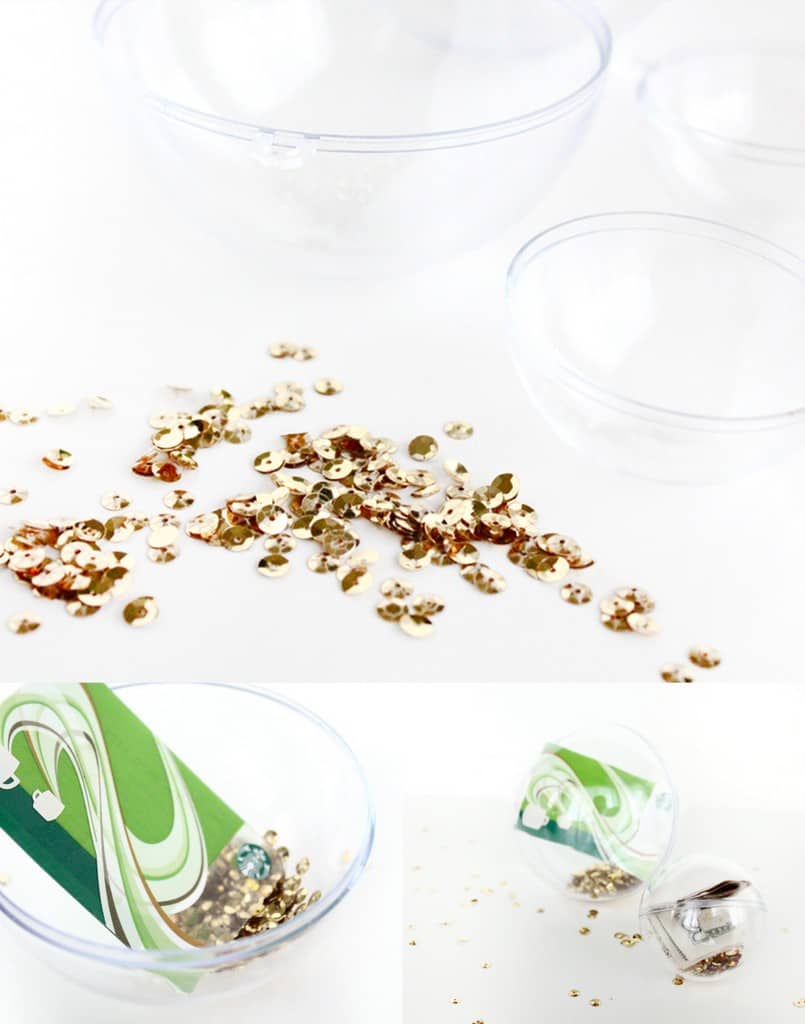 Turns out that Hobby Lobby sells plastic ornaments that snap open for less than a dollar. For those of you that think I accidentally bought Easter eggs, stand corrected, 'cause these babies even have a loop to hang them from the tree in case you're not the wrapping presents type (hey, dad!).
To make these, I filled both sized ornaments with sequins, and put cash in the smaller one, and a gift card in the larger size.
Then I taped the edges closed and wrapped them in fabric like a tootsie roll, tying the ends with twine.
Super simple and they'll never guess what's coming, plus they're also a cute way to gift candy for the little ones. I'm curious to hear any of your clever ideas on what else you could fill them with, so share the wealth by leaving a comment!