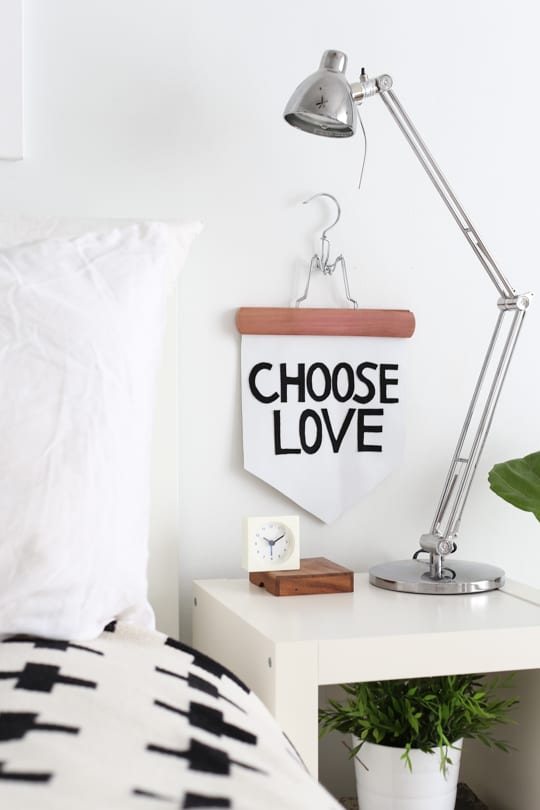 I'm slightly embarrassed to admit that I can't sew. I can do a little mending here and there, plus a button or two, but what I would consider full on sewing (that you're actually willing to claim) I cannot. Thus making any kind of fabric related DIY has to either include glue or a no-sew technique, but as it turns out, trouser clamps do the trick quite nicely! If only you could make cute curtains or linens help together by trouser clamps… those would be the days.
This DIY no-sew inspirational banner makes for a simple way to create wall art without needing any real technique, which is perfect for those of us that are better at making desserts than we are with needle and thread. Here's how:
Materials:
Trouser clamp (mine is from the Container Store)
12×12 piece of vinyl (won't cause frayed edges), canvas, or card stock
Adhesive felt (or precut felt letters)
Scissors
Ruler
Pencil/Chalk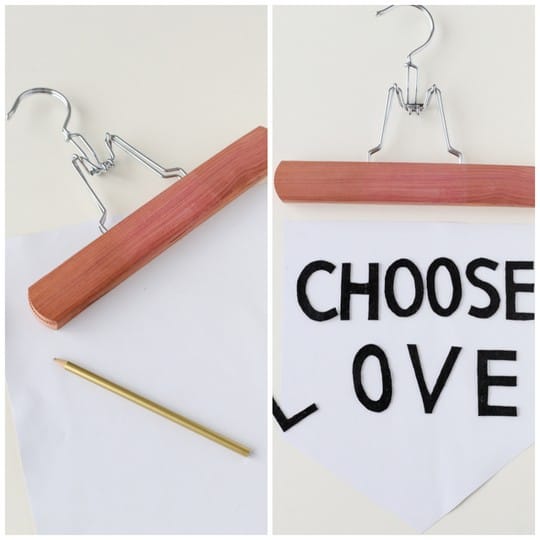 Measure and mark the material you're using for the banner to be as big as needed for you're saying. My measurements for this were 12 inches from the top to the bottom point, 10 inches across, and had the angles begin 8.5 inches down on both sides toward the middle.
Once you have the banner cut, you can decided how big the felt letters should be. You can use chalk or a white colored pencil on the black adhesive felt to draw out your letters to size.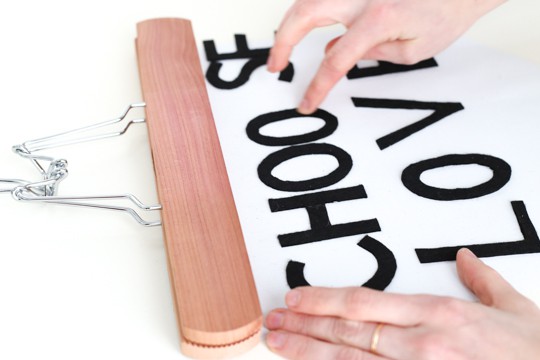 Then cut them out and decide their placement on the banner before peeling the back off and sticking them down. Once they're adhered to the banner, open the pant hanger and clip the banner in. Now hang in your favorite spot!