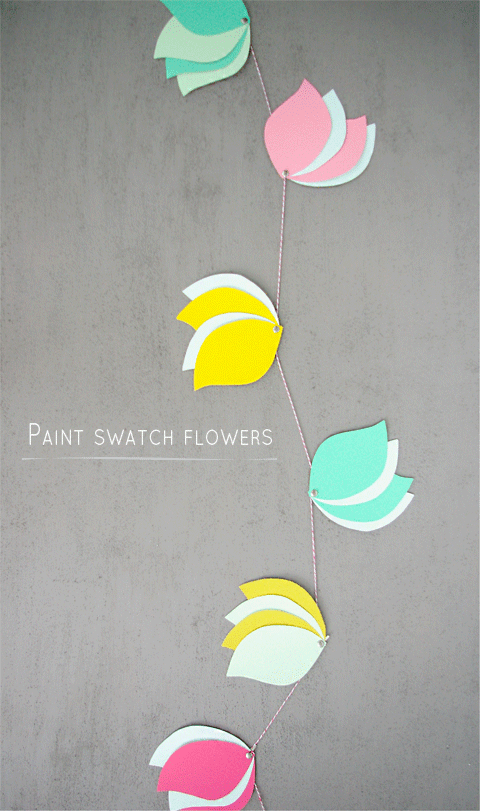 What makes a good DIY a great DIY? When it's free. This way it's no harm, no foul if you accidentally mess it up or decide you hate it. To top it all off, these DIY paint swatch flowers fold up when you're finished using them! Free, easy, storable, can you ask for more? The most these DIY Paint Sample Flowers could cost you is a few weird glances from the paint counter guy, and I can deal with that for the sake of  good craft or two.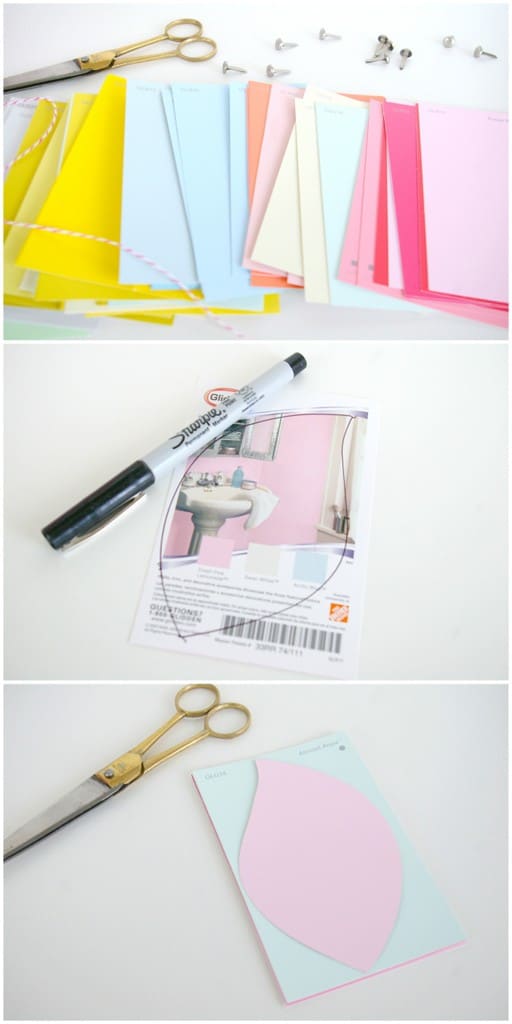 Sketch a leaf shape onto the back of a color swatch, and cut it out.
Use the cut-out as a template to make the rest of the leaves.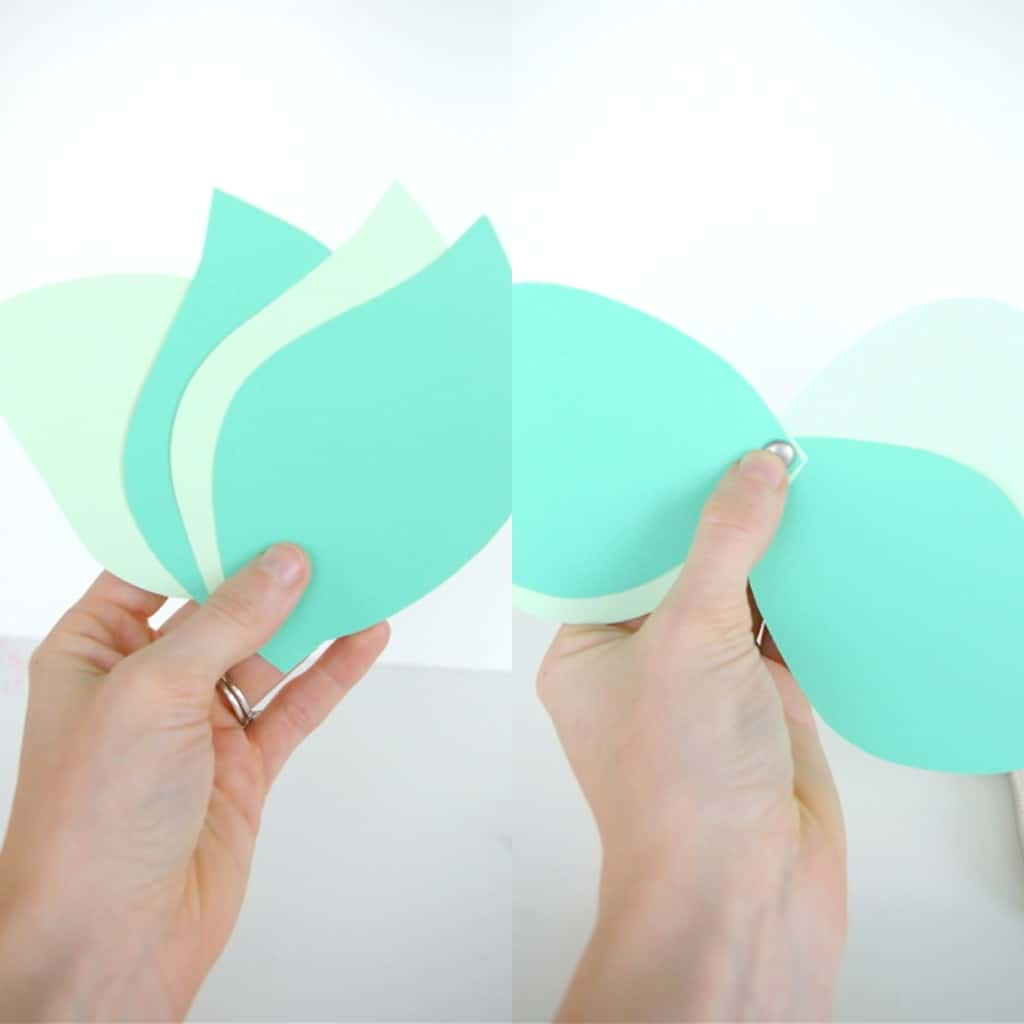 Hole punch the bottom corners of four leaves, and then insert a brad to secure them.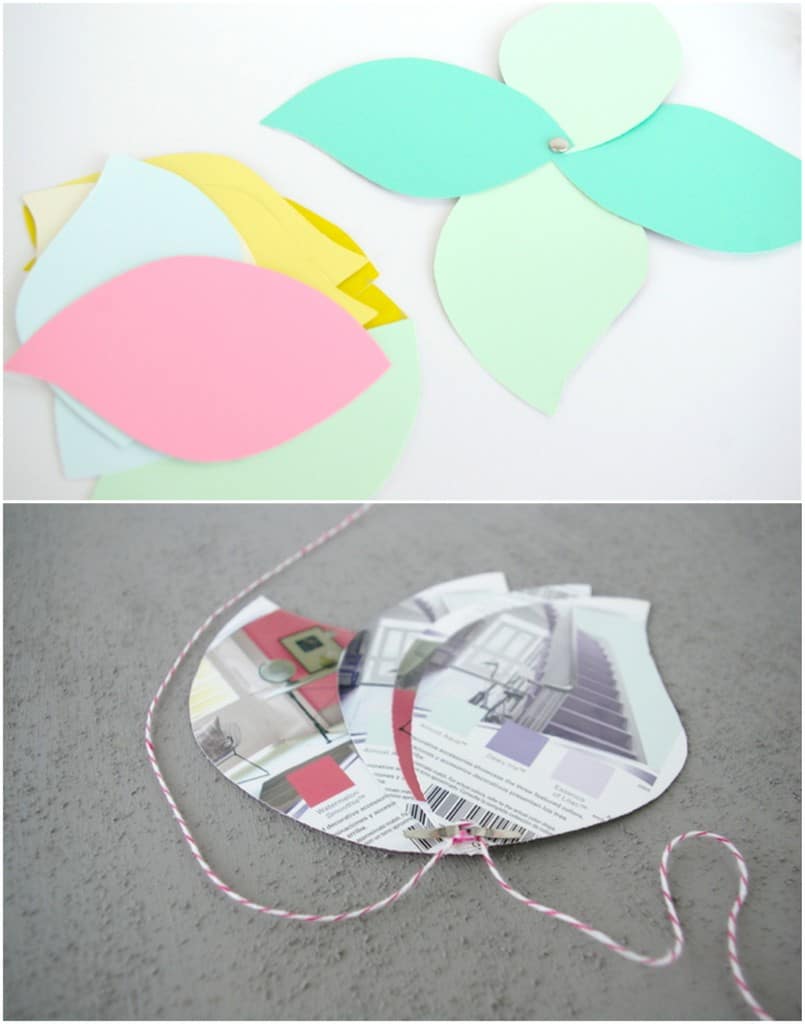 To make the flowers into a garland, wrap twine around the brad a few times and pull tight.
SaveSave
SaveSave