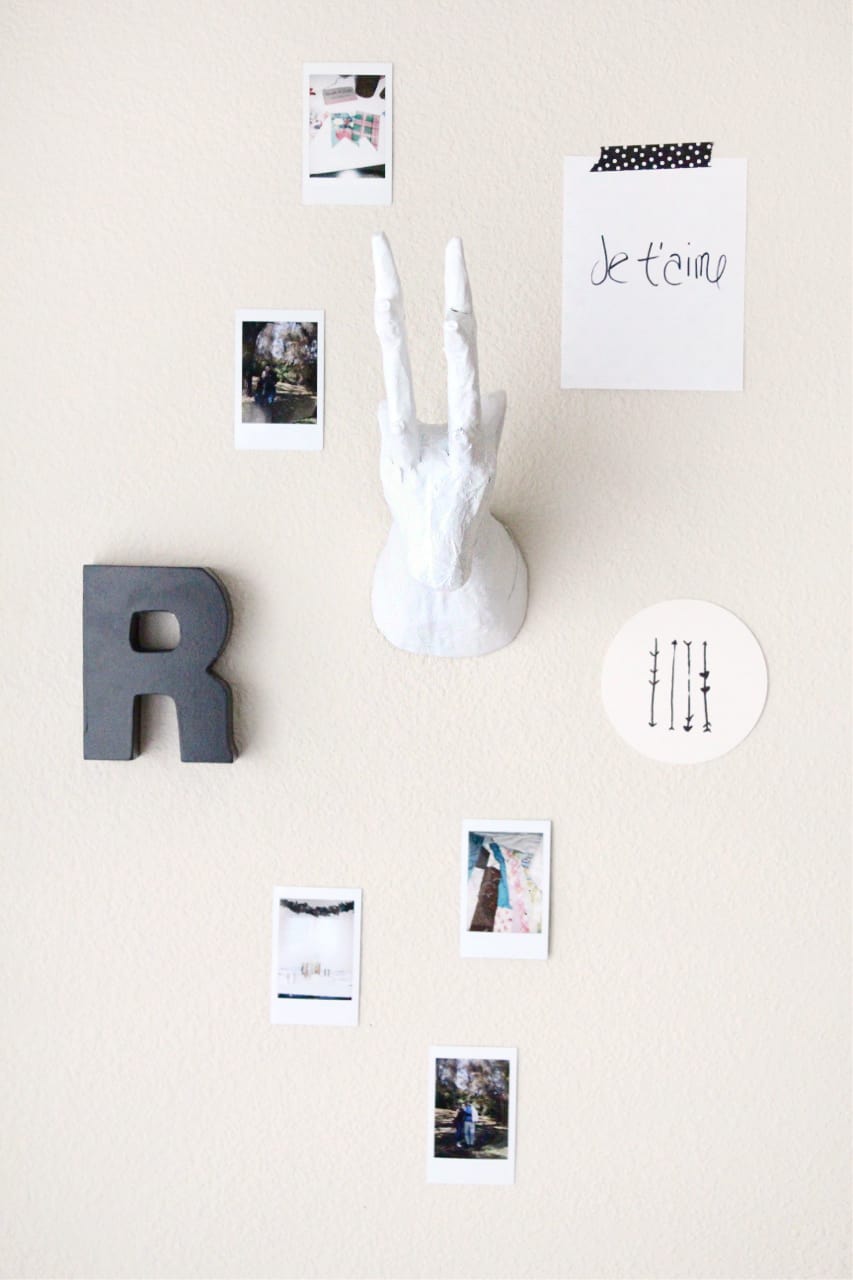 I'm not into taxidermy, but I'm really into paper mache animal heads (like these). Can someone make sense out of that one? Yeah, me neither. Despite the irony, I really couldn't bring myself to pay the hefty price tags for these babies, and I'd make one from scratch, but I'm not a sculpture artist either. Alas, I bought a paper mache animal and sawed it's head off. All of the awesome, with half the work and half the cost!
Materials:
Paper mache animal (Lots of options here, mine is from Michael's)
Spray paint
Saw (or heavy duty scissors)
Two long nails
Hammer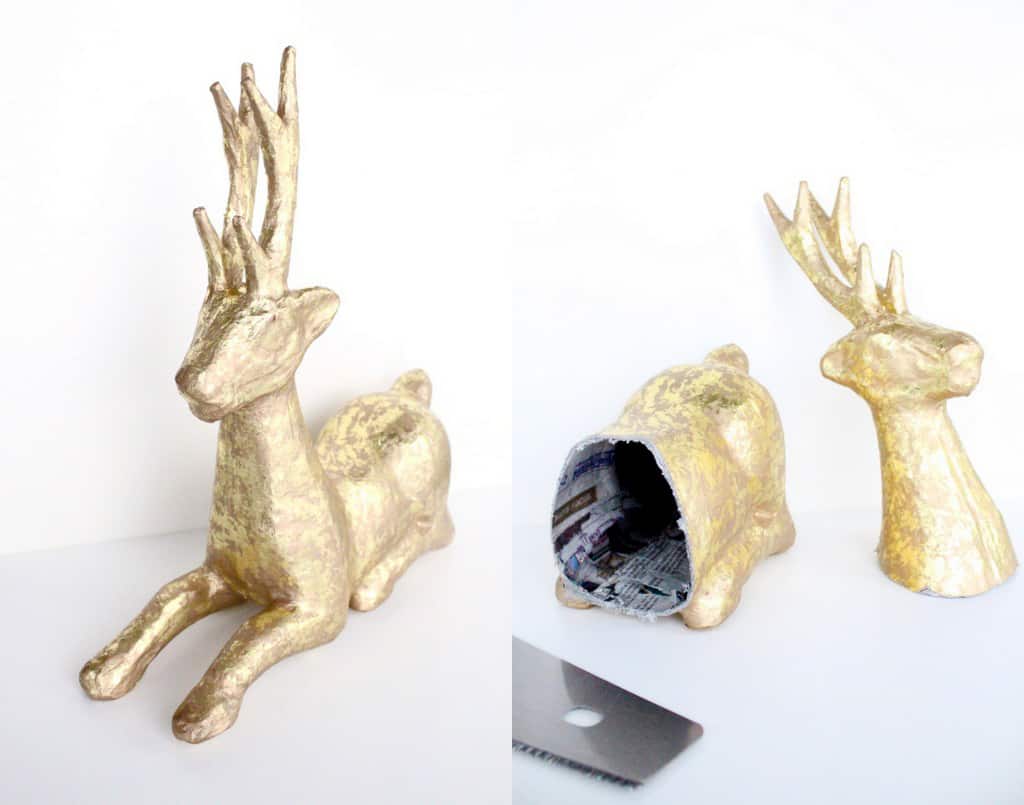 MY LATEST VIDEOS
Technically you could use any plastic animal for this project, but I think the paper mache looks much better in the end. Either way, first thing is to saw the head off. As long as you saw/cut straight down, the finished product should lay flush against the wall. If it doesn't, you can use scissors to trim up troubled edges. Spray paint it the color of your choice and let it dry.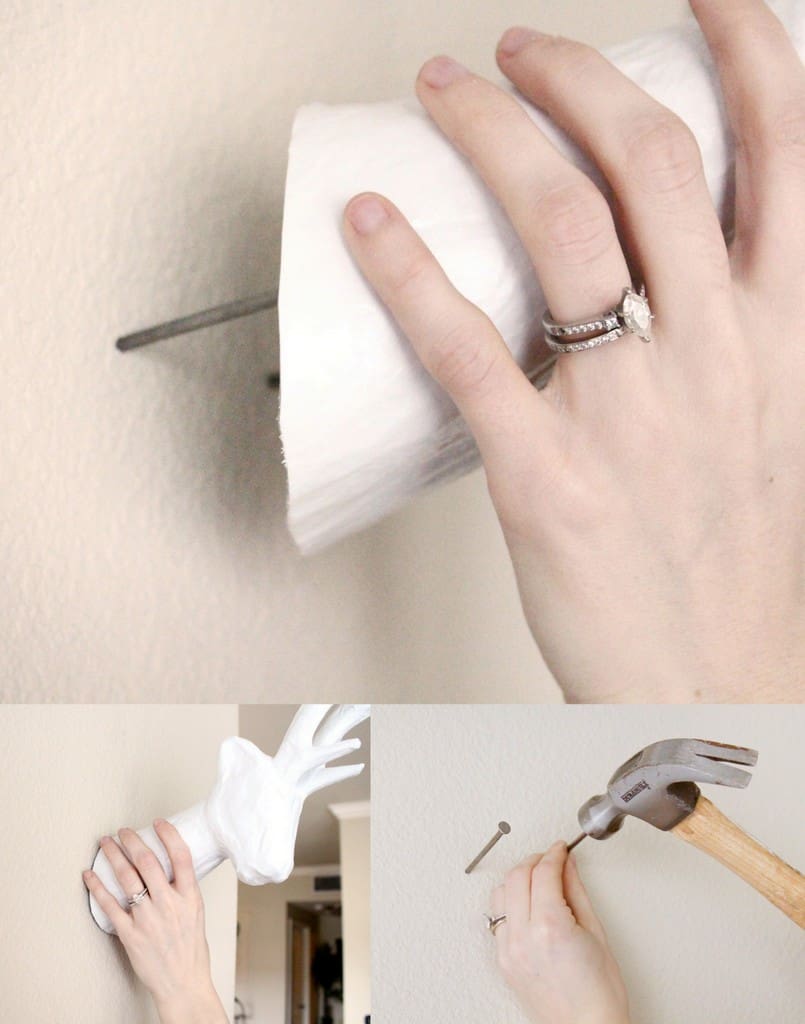 My solution for hanging the animal is pretty straightforward, but if you have any clever solutions for this, I'm all ears!
This version calls for two long, industrial nails two inches apart (according to the size of your animal), and hammered in at a downward angle. Then the animal just slips over the nails and sits up straight.
Check out these other awesome posts!