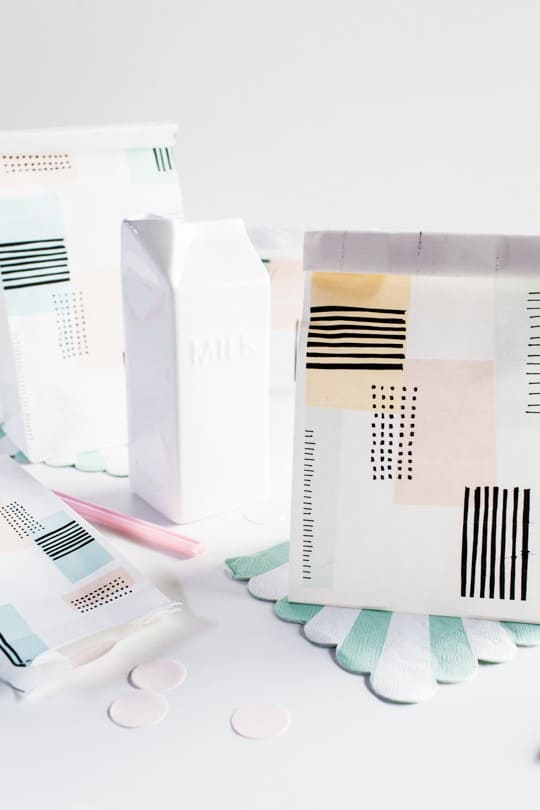 I've been a little quiet on the DIY front lately, but with good reason! I've been working on some VERY serious crafting business behind the scenes that I'm hopefully going to get to show you soon. In the meantime, I teamed up with Victoria of Oh So Pretty to make these DIY printable mod lunch and favor bags with the cutest mod print of all time. You can see the full tutorial over on Julep here (for real this time!)!
To catch you up from behind the scenes, things have been pretty busy lately. Like, I may genuinely forget what day of the week it is kind of busy. I just finished up my first run of projects and articles for Food Network and now I've dived straight into floral workshop prep (that's this Saturday, eep!), a room makeover, and getting the house all put together for Do-it-Yourself magazine to come photograph it next week. I'm so thrilled about all of the opportunities but also running off of caffeine. Thank goodness for iced chai lattes!
If you all are up to anything cool around the blogosphere be sure to leave a comment below so I can check things out too!