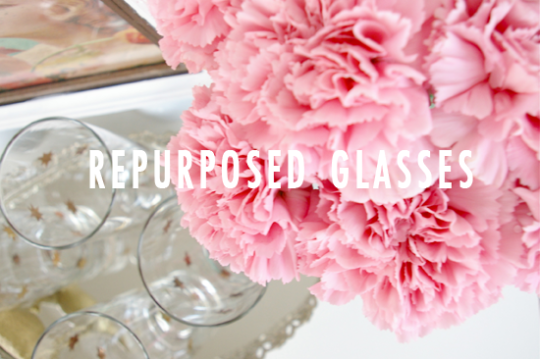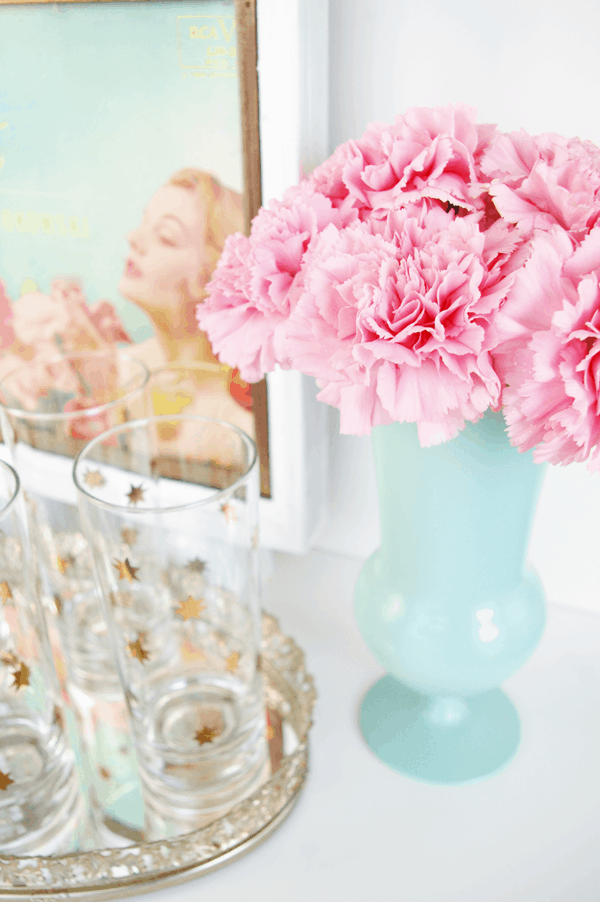 I've come to reluctantly accept the over-priced everything at attractions and major landmarks on some level. I get the whole you're paying for the experience deal, but what I do have trouble with is when they tell me the $12 drink I just bought comes with a free logo glass. A) It wasn't free. B) The frugal part of me refuses to throw it away even though I don't like it because technically I just paid for it three seconds ago. Alas, I ended up with this terribly ugly glass after visiting Beale Street in Memphis last week. Do not fret though, my friends! I've got you with this DIY Repurpose Glassware. I'm here to tell you to spray paint your hideous mis-matched souvenir glassware (that you probably only have one of anyways) and transform them into super cute vases!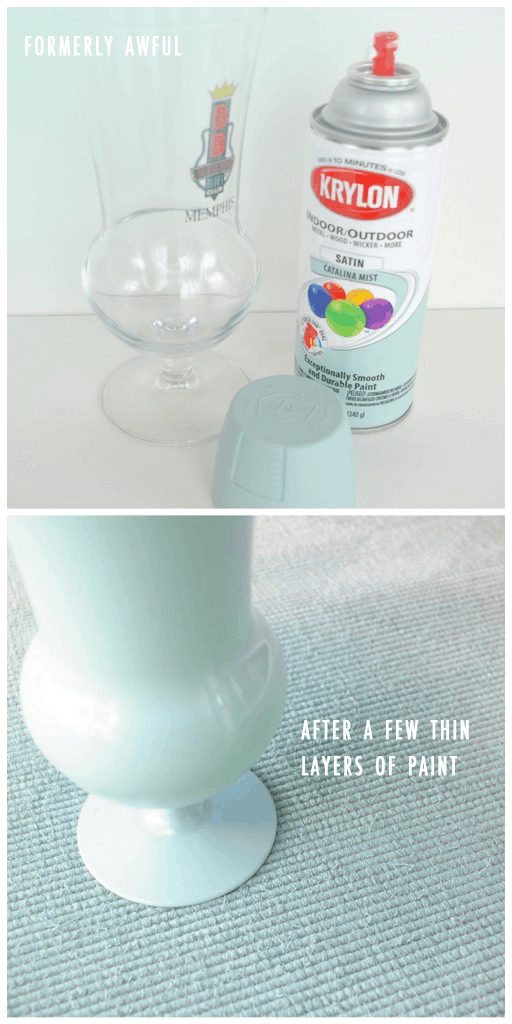 After spray painting a few thin layers over the entire glass, let it dry and then fill with flowers!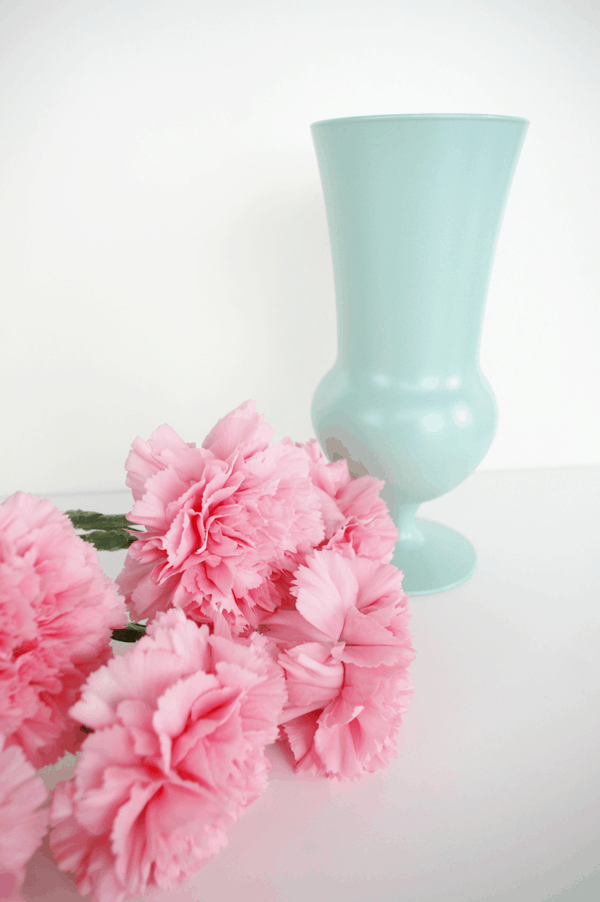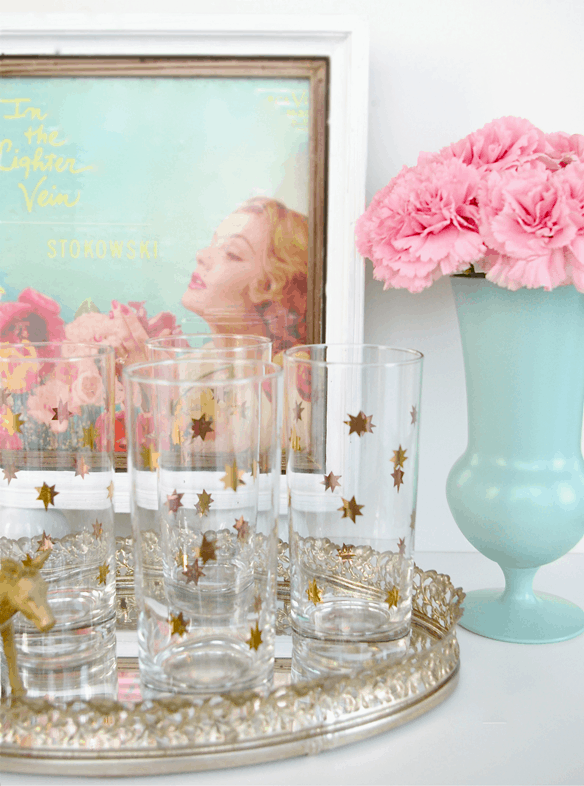 This post may contain affiliate links which won't change your price but will share some commission using Shopstyle, Reward Style, and/or Amazon Associates.
Check out these other awesome posts!