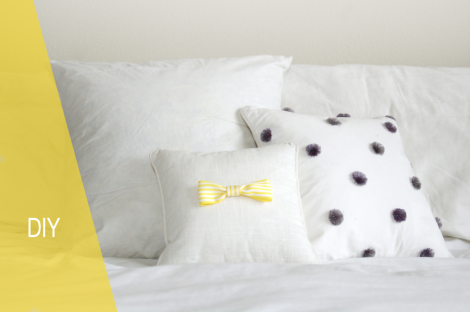 Out of all of the random shopping emails that (I swear) mysteriously appear in my inbox every morning, I only actually read two regularly.
Uncovet
is one of those two, which is how I fell in love with these simple
bow pillows
. I decided I'd try and recreate my own using
this bow tutorial
(minus the first step since I used striped ribbon), and a plain white pillow–
Since I like a little change every now and then, I decided to just pin my handmade bow onto the pillow. What do you think? Almost too simple!