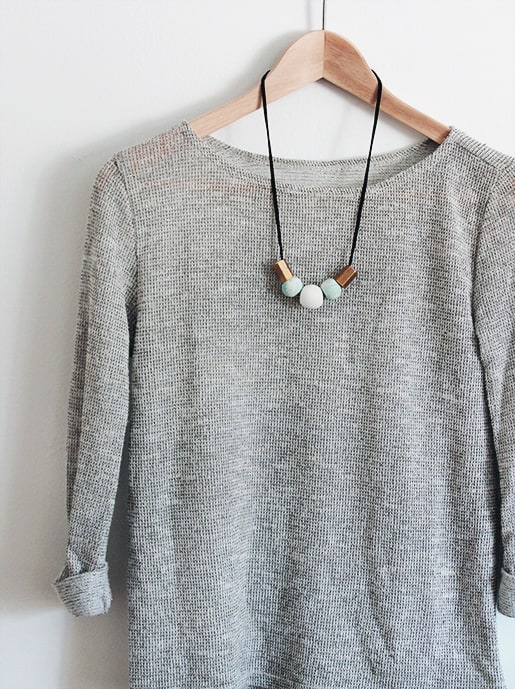 project, tutorial, and photos contributed by Molly of Almost Makes Perfect
I'm back from a whirlwind week spent on both sides of the U.S., and the playing catch up has begun! I'm planning to fill you all in on my recent trip to the Martha Stewart Living headquarters and on the Better Homes & Gardens stylemaker workshop from last week, but until then, I want to introduce you to Molly of Almost Makes Perfect. She's my newest DIY contributor and she seriously rocks! Not only is she super sweet, but she's got mad crafter and designer skills that makes life seem unfair. Here she is with her first DIY for Sugar & Cloth!–
I was inspired to make a necklace using pipe fittings the other day when I was waiting around the plumbing section to ask a Home Depot employee a question. There are tons of little brass "beads" just begging to be worn around your neck instead of living in a toilet! Best part of the project – it took me 20 minutes and only cost $10.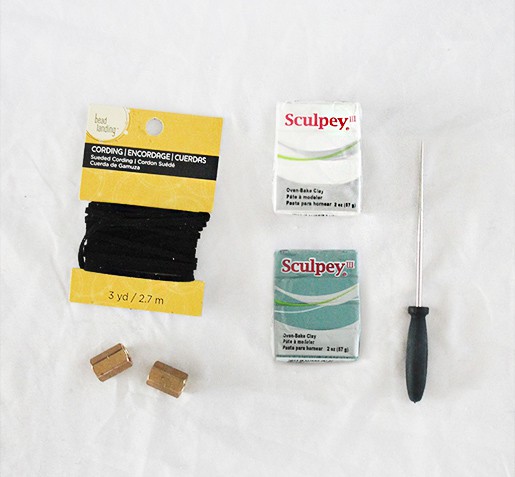 Materials:
Polymer clay (I used white and turqouise)
Black suede cording
2 brass pipe fittings (i used 1/8" couplings)
Small awl or toothpick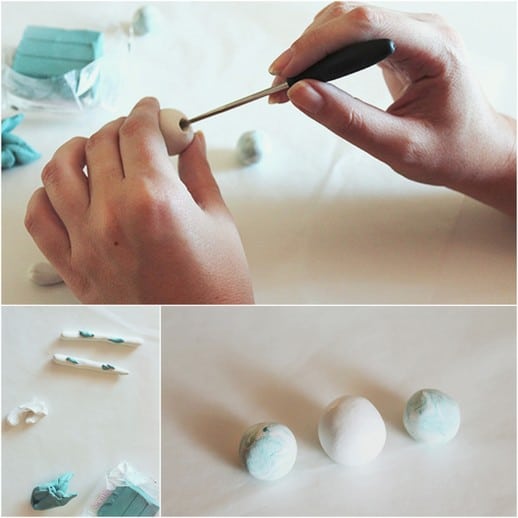 Preheat the oven to 275. Condition your white clay and get it really soft. Do the same with just a tiny amount of your accent color for the marbled beads. Make your large round ball out of the white clay.
Make two smaller white balls. Once you get the pair even and you're happy with the size, roll them out into tubes. Take little bits of the color and place them onto the tubes.
Roll and mix the tube into a ball until you see it really get saturated and develop a marbled pattern — But don't do it for too long or the colors will just blend. Once you like all three beads, gently poke holes in the center with your awl or toothpick. Bake for 15 minutes on a cooking sheet covered in foil.
When they're baked and cooled, place them along with the pipe fittings onto your cording. Determine the length you'd like and trim. To make a closure, tie a triple knot around one end, and knot a loop around the other. Put the knot through the loop and if it feels secure – you're all done!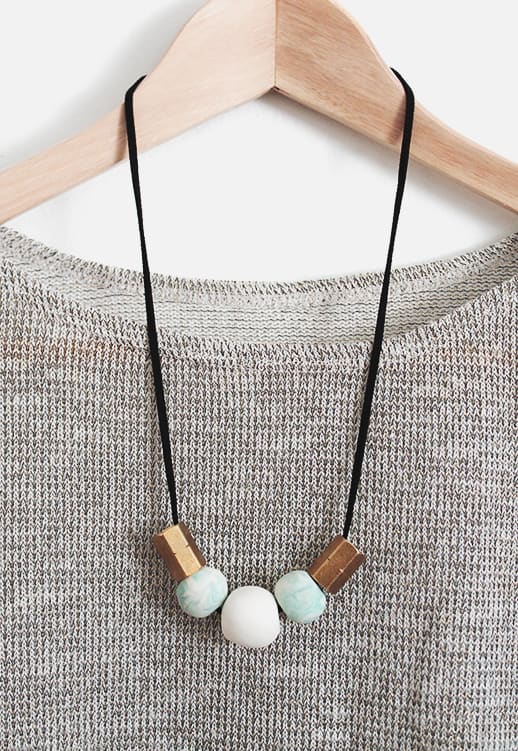 project, tutorial, and photos contributed by Molly of Almost Makes Perfect