In my mind, pinecones are a lot like what the egg is to Easter. It's kind of symbolic, comes from nature, and they're pretty much everywhere. One minor detail is that you technically can't stuff a pinecone… until now.
These DIY surprise pinecone gift boxes are perfect for stockings or little sweet nothings for Christmas, or big sweet nothings if you want to fill them jewelry, or money but that's up to you. You can also make them into ornaments by adding string to the tops, which comes in handy in case you want to keep prying eyes off of a particular gift by hiding it in the tree and surprising them with it after! Here's how to make your own and a few ideas to fill them with–
Materials:
Paper mache pine cones boxes (by Martha Stewart at Hobby Lobby)
Spray paint
String (to make it an ornament)
Confetti or filler of your choice
Goodies to fill them with!
Scissors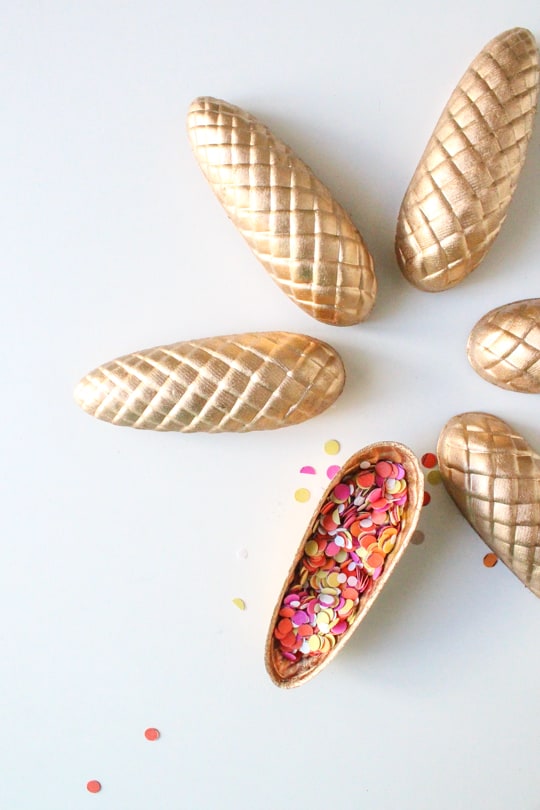 The pine cones will come in a package as unfinished paper mache, so I decided to spray paint mine gold but you can use whatever color you'd like.
To make sure you're goodies fit snug inside, fill them with confetti or or filling before placing your gifts inside.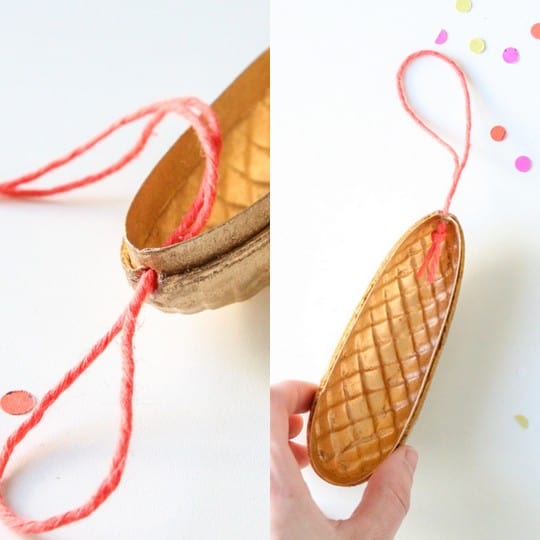 To make the pine cone into an ornament, use the tip of your scissors to twist a hole into the top of the pine cone. Next, cut a piece of string and thread both ends through the hole and make a knot on the inside. Now when you put the top on the pine cone, the string will hang from the top. 
You can fill them with jewelry, candy, money, mini craft kits, notes, gift cards… basically the possibilities are endless as long as it fits in a 4×2.5 inch space!