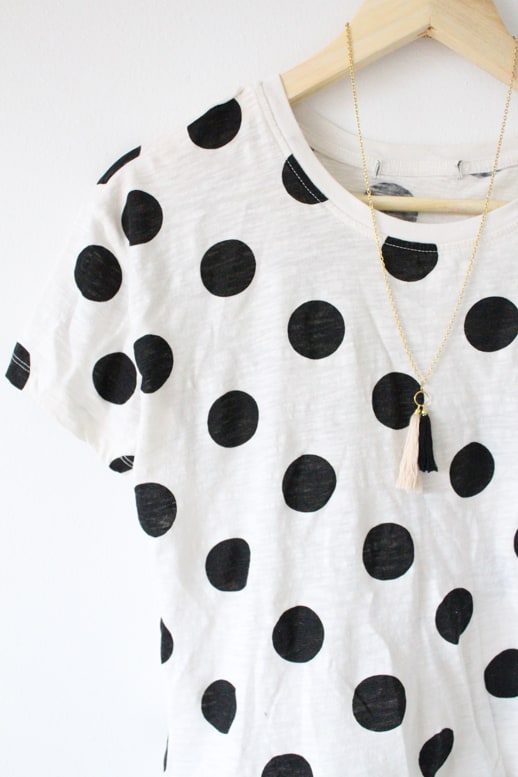 I've been meaning to share the DIY Tassel Necklace that we made at the Langford Market event for a few weeks now, but as I've whined about already, it's been a crazy few weeks. I'll spare you the rest of my sob stories that accompany them, and announce these sweet little tassel necklaces. Better late than never, right?
Materials:
Embroidery floss
Necklace chain
8mm jump ring
12 mm jump ring
Round nose pliers
Scissors
Bristle brush
Ball bottom pendant clamps (online or at JoAnn Fabric)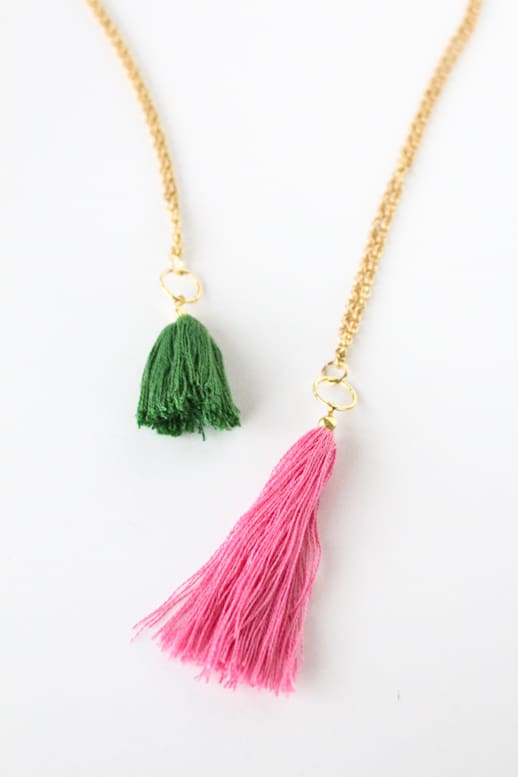 You can cut the tassels as long as short as you'd like but I really prefer the short fat ones, much how I like my pets to be.

And you can group multiple tassels onto one loop for a fuller look or to mix and match with your outfits. Doesn't get much better than that!