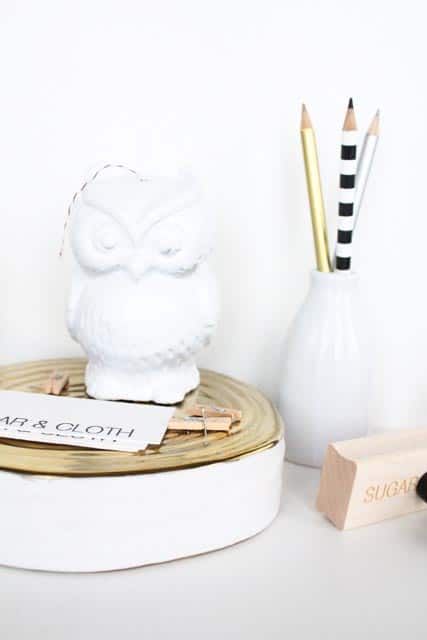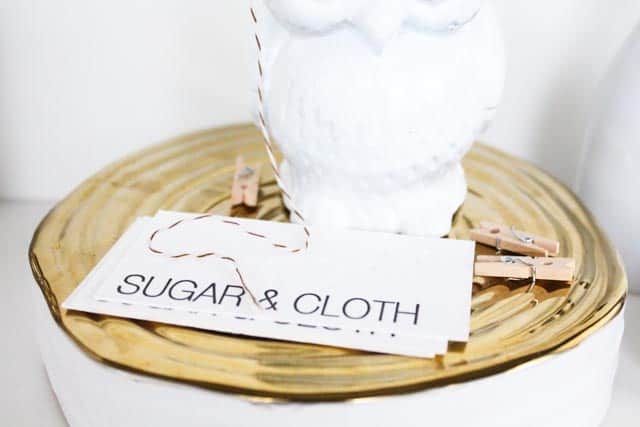 Hands down the most commonly asked question about my blog is "Where do you buy your twine?". I can say that there are a few things I'd like to be known for in this lifetime, but if a twine-aholic is one of those things, I'm okay with it.
If you're a twine-aholic too (or one to be) you can buy it by the truck load right here. Trust me, this is one crazy good (no longer top secret) deal on twine my friends! You can get a 2lb. cone in 12 different colors for less than $10. Now, storing all of your twine after a buying spree leads me to my next point… this seriously easy DIY twine holder figurine that I concocted after coming across this little guy on Pinterest.
[imagebrowser id=2]
Cool thing about this project (beside the obvious factor of it dispensing twine) is that you can make it out of whatever figurine you want as long as it's hollow inside. I chose a decorative owl figurine from Marshall's that was big enough to cover a small wooden spool. They had larger ones that could have covered the whole 2lb. cone, but if I covered all of my 2lb. spools with owl figurines, I would be crazy owl lady.