It's kind of amazing how many things you can create with washi tape these days, isn't it? Wall decals, invitation designs, monograms, furniture, pets… okay, some of those were an exaggeration, but seriously, if you have a Pinterest account then you know what I mean. Alas, I sort of caved and hopped on the train, too, which is how this DIY Washi Tape Bunting & Cake Plate (that I made for Love, Wed, Bliss) and cake plate came about. Want to whip up your own patterned cake plate? Here's how —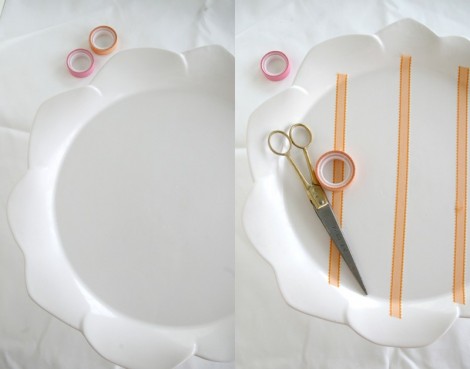 All you have to do is alternate the tape, leaving excess on the sides, then use an exacto knife to trim the edges & voila! It's not exactly reinventing the wheel, but it does make it pretty cute!
Check out these other awesome posts!