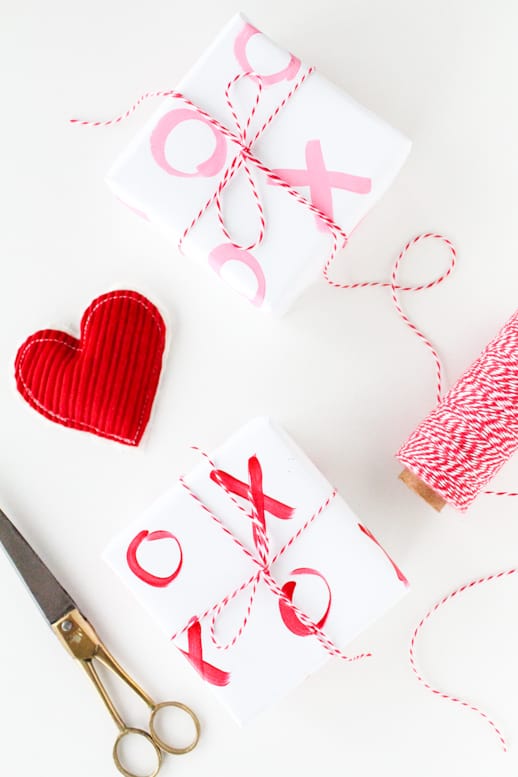 It occurred to me that not everyone needs a Valentine idea for this year, and just so you know I'm thinking of you, I have come up with three solutions: 1) boys, who needs them? 2) you can use this wrapping paper tutorial for revenge mail if needed, just leave out the o's, use some black paint, and don't be so careful with the x's. 3) win a giant gift basket from DecoArt.
Materials:
DecoArt paints
brushes
white card stock/computer paper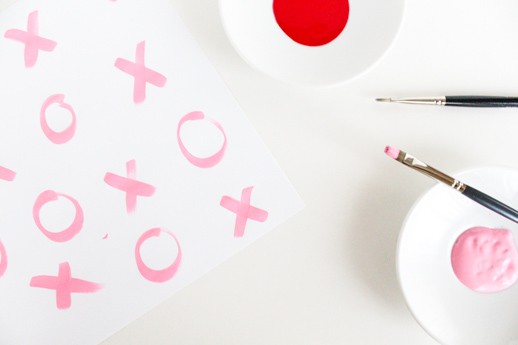 This might be the simplest wrapping paper you'll ever make: All you have to do is paint x's and o's all over the computer paper! Once it's dry, wrap your box like usual and tie it with twine. If you need to wrap something a bit bigger, you can buy sheets of drawing paper at the craft store to use.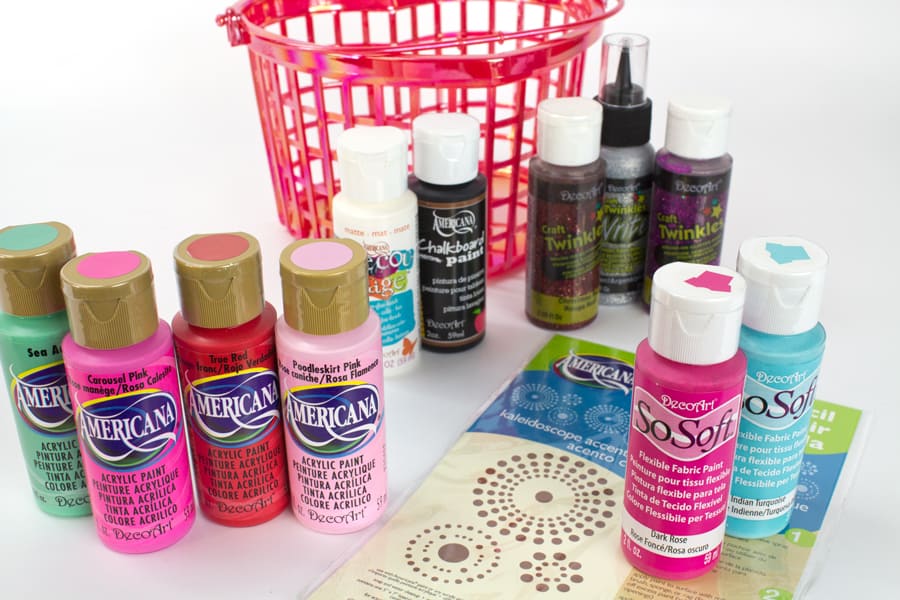 To win the DecoArt giveaway, just leave a comment below! If you'd like additional entries, "Like" DecoArt and Sugar & Cloth on Facebook and leave separate comments telling me you did so. The giveaway ends February 13th, and a winner will be announced on Valentine's Day. Open to U.S readers only.