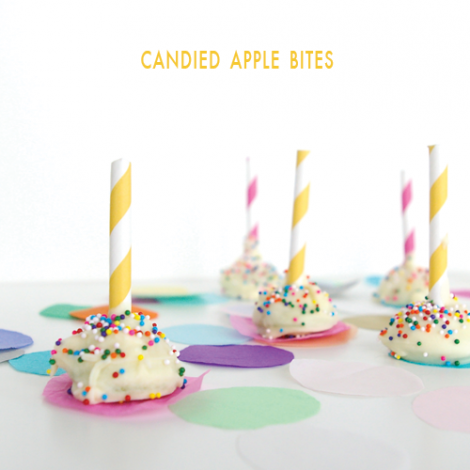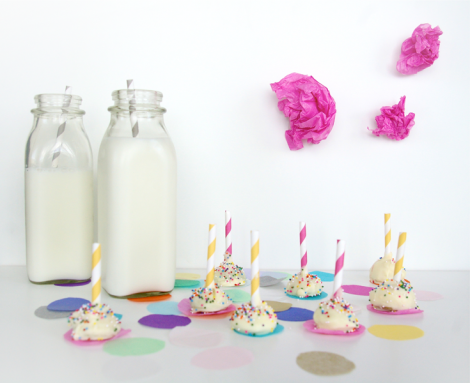 I love anything that can be classified as "mini", especially when it comes to food.
There are several reasons for this: First, everything becomes diet appropriate (in my mind) when mini-sized, secondly, it also usually cuts down my chances of having an embarrassing chocolate on the face/sauce on the dress moment at get togethers.
With that being said, no one looks cute eating a giant candied apple, let alone coming out of it with a clean face. So, using a totally non-secret scooping tool, I made bite-size candied apples.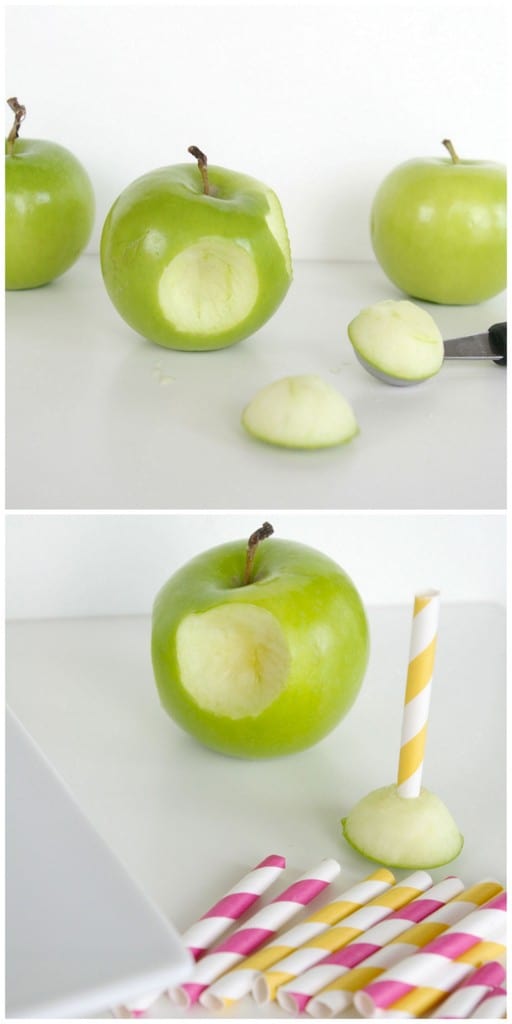 Cut striped paper straws into fourths, and then stick them in the apple scoops.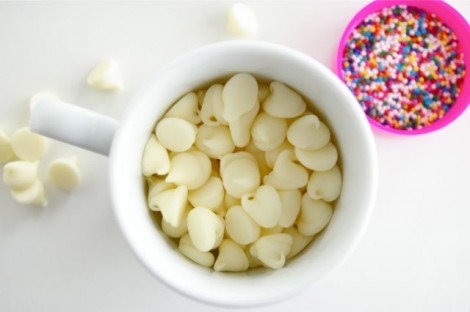 Melt white chocolate chips to dip the bites, and dust them with sprinkles. Once they're cool, serve them on tissue paper dots!